06/10/2019
Effective Restaurant Loyalty Programs
According to Hospitality Technology's 2019 Restaurant Technology Study, 38% of restaurant executives say that improving digital customer engagement and loyalty is firmly entrenched as their top tech objective for 2019.
And for good reason.
According to HT's Customer Engagement Technology Study, 45% of diners will select a restaurant if they belong to its loyalty program.
Engaged loyalty program members contribute a significant percentage of sales to the bottom line. Starbucks Coffee Co. reported that its loyalty program, Starbucks Rewards, accounted for 40% of tender in U.S. company-operated stores in 2018.
While loyalty programs have become table stakes, the question becomes: How do you create an engaging, future-proof loyalty program?
Here are four steps needed to have an effective loyalty program.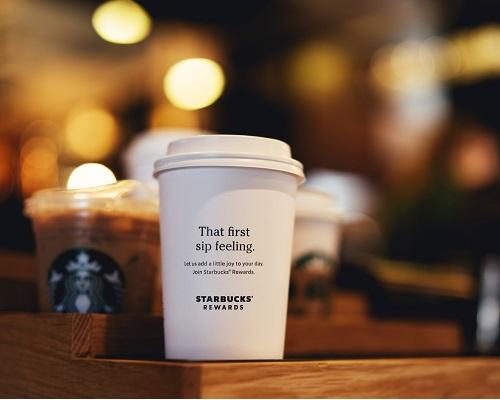 Step One: Recruit New Members
Acquiring members is the first much-needed step towards establishing a loyalty program.
Publicizing the program's launch through in-store marketing, via social media and to customer email lists is a good start. Special promos have netted major results for some restaurants.
In March, Chipotle made a media splash when it rolled out its loyalty program nationwide — and coincided the launch with a $250,000 giveaway, in increments of $1 up to $500, via the payment app Venmo.
"Chipotle is one of the first brands to utilize Venmo's technology to engage with customers through this pay-out feature on the Venmo app," said Chris Brandt, chief marketing officer at Chipotle, in a statement. "Our customers have been asking for a loyalty program for a long time, and we're excited to partner with Venmo to reach their highly engaged network of digital-first customers."
Within a few weeks, the program surpassed one million members.Was Chipotle's success due to  the cash incentive or the pent-up demand for a loyalty program or a little bit of both?
The gold star for member recruitment goes to Starbucks. The coffee roaster has worked aggressively to expand its digital reach, adding more than 13 million digitally registered customers to its ranks in the past year, thanks in large part to the group that received Starbucks' Happy Hour marketing last year.
And Starbucks Rewards membership has grown more than 25% over the past two years alone, topping 16 million active members as of December 2018, a 14% increase over the prior year.
"Between digitally registered and active reward customers, we are now approaching 30 million digital connections in the U.S.," said Kevin Johnson, President and CEO, in a quarterly conference call with analysts. "To build our digital ecosystem we widened the aperture of digital reach and created a funnel of activation that is leading to increases in active membership in our Starbucks Rewards program."
"To build our digital ecosystem we widened the aperture of digital reach and created a funnel of activation that is leading to increases in active membership in our Starbucks Rewards program."
Kevin Johnson, CEO, Starbucks
Step 2: Offer Frictionless Ease-of-Use
Keith Cox, President, CEO and Co-Founder of Pacific Catch, says the full-service restaurant chain based in Corte Madera, Calif., has used a variety of loyalty programs over the years.
"Being in Silicon Valley, we see a lot of restaurant tech," said Cox.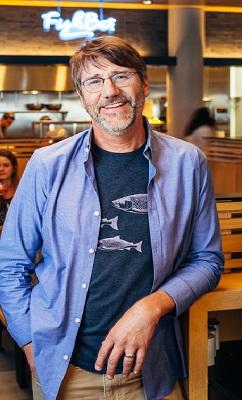 About five years ago, Pacific Catch started using Thanx at its seven locations. Ease of use, for the customer and for the restaurant, is the number one reason Cox is a fan.
"The reason we liked it so much: No one had to do anything after signup. The credit card tracks all the purchases."
To enroll, a customer registers their credit card number – or numbers  – with Thanx. Then anytime that credit card is used at participating businesses, customers earn rewards.
Not One Size Fits All
Tim Horton's revamped its loyalty program last month, and it now offers three ways for its fans at its 4,000+ Canadian locations to earn and redeem rewards. A reusable loyalty card, a Tims Reward code stored in a smart phone's digital wallet, and via the Tim Hortons mobile app.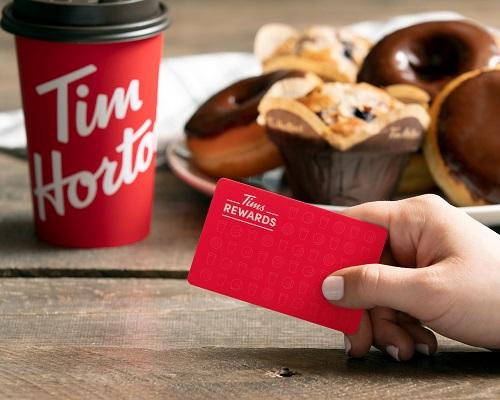 "We heard from our guests that a new rewards program had to be easy to use and redeem, that's why we offer both a reusable card and a digital friendly app," said Alex Macedo, President, Tim Hortons.
A physical card may be a throwback, but this multi-pronged approach could work for a brand that is embraced by younger, more technology savvy consumers and by those who may be technologically challenged. In the end it has to be easy for the customer to use.
Offering online ordering — through third-party delivery services and through its mobile app, has helped Famous Dave's appeal to millennials, says Chief Operation Officer Geovannie Concepcion. Before the barbecue restaurant rolled out its mobile app in December, the majority of Famous Dave's customers were 45 years old and older, he says, but now with online ordering, more younger customers are ordering from Famous Dave's.
Step Three: Give the Gift of Mobile
Famous Dave's is just one of many restaurants that are beginning to integrate their  loyalty program, mobile ordering, and mobile payment into a mobile app.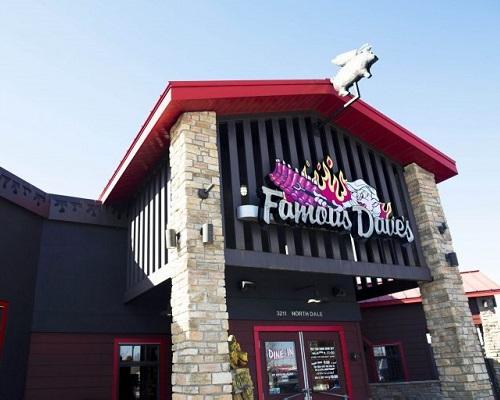 "Part of our big focus for the last two years has been focusing on everything digital related," says Concepcion. "Third-party delivery, online ordering has changed the mix of sales coming through. For the casual diner, there's a war for foot traffic."
Two years ago, only 30% of Famous Dave's orders were for offsite; now that number is 50%, Concepcion explains.
"Loyalty programs are table stakes," he says. "If we know we have all these orders coming through these digital platforms and consumers want a loyalty program … let's give them a seamless solution that combines digital ordering and loyalty."
Famous Dave's teamed up with Punchh to create the solution that is integrated into Famous Dave's company stores' POS and most of its franchise locations' POS.
Leverage Free WiFi
Anthony's Coal Fired Pizza has gained a deeper understanding of more of its guests, thanks to free WiFi and the integration of Zenreach with the Paytronix Rewards Platform.
Anthony's Coal Fired Pizza was looking for ways to maintain a high level of guest engagement. To do this, Anthony's leveraged Zenreach for its WiFi marketing platform to collect guest information during the WiFi login process and leveraged Paytronix's Rewards Platform to understand customer preferences and drive loyalty.
Anthony's wanted to integrate the two technologies to streamline data flows and remove manual processes for greater efficiencies. Customer contact information and visit behavior collected through Zenreach flows automatically to Paytronix where it is used to reward customers.
The results have been impressive: Anthony's has collected 150,000 new customer emails and has brought back 1,800 lapsed customers. 
"Our Club Rewards program is growing much faster now and the number of customers invited to join has more than doubled," said Skip Kimpel, VP Information Technology, Anthony's Coal Fired Pizza, in a statement. "By combining timely and relevant communication with a rewards program, we're getting better performance and value from our customer communications." Kimpel shared the brand's success story at MURTEC 2019 during the session, "Stop Leaving Guest Data on the Table!"
.
Step Four: Keep 'Em Engaged
Once you have members enrolled in your loyalty program, you need to keep them engaged and interested through on-going marketing. One way to do this is with personalized offers.
Pacific Catch uses segmented marketing based on purchase data and customer insights —"who's coming in frequently, who are the big spenders so we can reward them and segment them in different ways," he says. "Then we can follow up with them in any number of ways."
Restaurants including Pacific Catch are using this data to personalize offers and experiences based on eating habits.
"For us it is all about how do we keep engaging with people," says Cox.
"Loyalty programs are table stakes. If we know we have all these orders coming through these digital platforms and consumers want a loyalty program … let's give them a seamless solution that combines digital ordering and loyalty."
Famous Dave's COO
, Geovannie Concepcion
Boston-based B.Good recently developed a new loyalty program and mobile app in house, switching from a vendor-supplied surprise-and-delight model to a custom one that's based on personal choice.  
"From the back-end, we now have the ability to glean more behavioral insights and put those insights into action. For instance, we're able to see the time of day that customers are coming in (lunch vs. dinner), the menu items they're purchasing (burgers vs. bowls) and locations that they're visiting. While we had access to some of this data before, it was certainly more limited," explains Brent Feldman, Chief Marketing Officer. "From the consumer perspective, we can now deliver offers and information that's most relevant to them, so if their behavior indicates they're a vegetarian, they're not receiving news of our seasonal Maple Bacon Burger … From the brand perspective, this level of personalization will ultimately help foster long-term relationships with our customers."
A second way to keep customers engaged with your loyalty program is by offering them ways to earn bonus points or even ways to play games with your company, says Cheetah Digital, a cross-channel marketing solutions provider. This will nurture customer relationships while keeping the interest level high. Cheetah Digital points to Chipotle as one of the restaurants that has oversimplified its loyalty program. (Chipotle Rewards members earn 10 points for every $1 spent, 1,250 points resulting in a free entrée. Extra point days help members earn points more quickly – and drive traffic to the store.)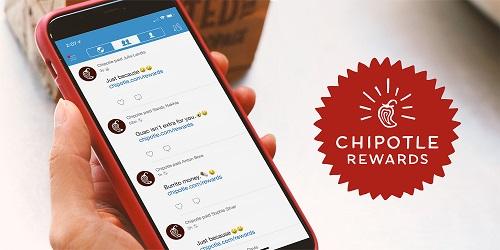 Programs similar to Chipotle's reward customers on how much they spend. Overall, the program doesn't seem to foster a relationship with their customers or nurture an emotional connection; it's simply transactional, says Cheetah Digital.
However, Cheetah Digital points to Old Chicago Pizza and Tap House as an operator that's thinking beyond the transactions to provide additional engagement and therefore create an effective loyalty program. In addition to a traditional loyalty program, the pizzeria offers customers a craft beer challenge that plays into the craft beer craze. The penultimate challenge is to sample the 110 beers on tap, and once complete, the customer's name is entered into the "Hall of Foam."
Fans can see where they stand on the app and on the site, and the program tracks every beer sampled. There's a main incentive and smaller incremental incentives to edge fans along. Along the way there's milestones and giveaways such as keychains, hats and t-shirts to keep fans engaged. And if 110 beers is too lofty a goal, there's a mini-tour of 8-12 seasonal beers on tap.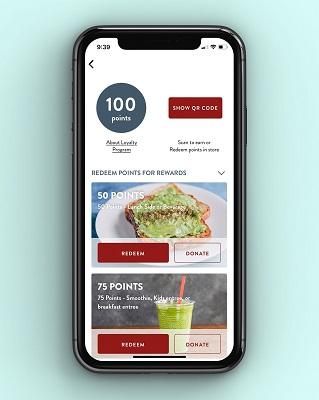 A third way to engage with customers is by offering them the option to use their loyalty points for more than free food; let them give back to the community they live in. B.GOOD combined its traditional rewards with its mission when it relaunched its loyalty program in March. Like other loyalty programs, B.GOOD Rewards is a points-based structure that gives points for every dollar spent. Customers can redeem rewards for select menu items. But they also have the option to donate their points to B.GOOD's network of 25 community partners.
The restaurant has had community partners since it launched its app in 2015, explains Feldman. And its loyalty program, and the ability to donate to these charitable causes, is integrated into its mobile app.
"…Connecting communities and inspiring good is also a key part of what we do," he said. "It was a no-brainer to give our customers the opportunity to help drive positive social and environmental impact through a donation feature."
For their rewards, the community partners can choose B.GOOD food or a cash donation equivalent.
The Cool Factor
Don't underestimate the cool factor and customer desire for convenience when implementing new technology to help establish loyal customers. It's working for BurgerFi.
About two years ago BurgerFi rolled out kiosks to its corporate stores that have facial recognition tech. Within the next month, customers will be able to access their loyalty information from the kiosks, says Hannah Barnett Keyser,  Director, Digital Marketing.
The chain's loyalty program with LevelUp is mobile app-based and includes mobile payment.
"Even though the kiosks do have facial recognition tech, we didn't use it," at first explains Lou Palermo, Vice President Financial Planning and Operational Support. Instead the burger chain opted to get other aspects of the kiosk online. "We wanted to test it to make sure it was fully operation before rolling out."
Then about a year ago, BurgerFi began using the facial recognition feature, which remembers the customer's facial geometry.
"If you are a first-time user, it will not recognize you. You have to opt-in for the facial recognition. We don't want anyone to be a part of something they don't want to be a part of."
Here's how it works: When customers place orders through the kiosk, they are asked if they want the order to be remembered — either by credit card number, face, or mobile number. The system has the ability to save multiple orders. Currently about 60% of customers opt-in to have their orders saved.
"Customers like the novelty — the cool factor — of it," says Palermo. "We are always trying to innovate and differentiate ourselves from the competition … We are always looking for what's next."