Find out at HT-NEXT 2021 where panelists will discuss how consumers feel about this new sales model and what that might mean for hotels.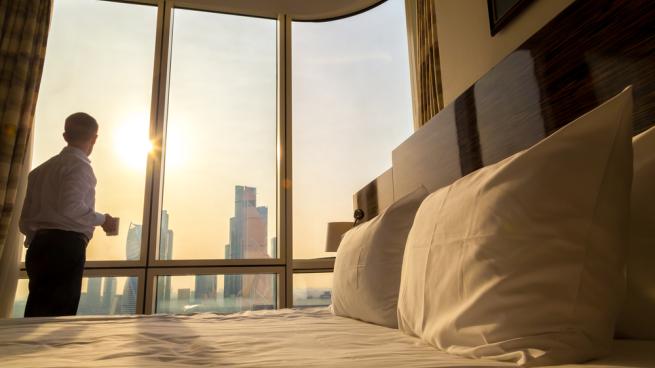 These awards will be presented live at MURTEC, March 7-9, 2022.
Alternatives to cash have always been a good idea. So has self-service. But now, giving guests the opportunity to order, pay, and dine where, when, and how they prefer is a necessity for restaurants from quick-serve to full-service.
Sponsored
Short-term rental platforms don't have to be the only ones that profit from the shift from in office to work-from-home.

Restaurants' strategies for satisfying increased consumer demand for "everything digital" must include deploying digital payment technology, especially if they want to attract Millennial and GenZ customers.

Sponsored

Taking a page from the gig economy playbook, food service teams are using technology-driven tools, flexible scheduling, and surprising incentives to win back workers and reimagine the restaurant work experience.
Here you'll find highlights from our educational sessions, thought leadership from the restaurant industry's most innovative solution providers, and a Solution Center with links to event sponsors' resources. We're updating this hub on a rolling basis — check back for more fresh content from MURTEC Executive Summit and Showcase!
Click Here!
From cherished family vacations to face-to-face meetings, hotels enable a fundamental human need: being together. As travelers return to satisfy this enduring need, they bring new expectations for personalization, transparency and efficiency, now powered by technology.
Learn More
What do hospitality customers really want from technology? After more than a year of disruption, the human touch — assisted and augmented by innovative solutions — is more in demand than ever. We've crunched the numbers to reveal all the ways that guests are redefining "value."
Click Here!
According to HT's exclusive research, restaurant IT budgets remain tight while strategic goals and investments acknowledge the need for innovation and meeting new customer expectations.
Click Here!