04/06/2017
Optimizing Efficiency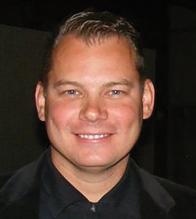 When senior leaders at Arby's were investigating various innovative strategies for driving growth and profitability, one idea suggested was developing smaller footprint stores in more urban areas, where demographic data suggested more opportunities. 
This strategy presented several challenges. With less space for back-of-house operations, including equipment, food storage, and labor, it was necessary to optimize efficiency.
One area that we believed could have a significant impact on achieving these goals was the process core to the Arby's brand: the cooking and serving of meat products. Not only could innovation in this area address some of the space constraints in the new designs, but also there were potential opportunities to leverage data to use labor more efficiently while ensuring consistent product quality and improving yield.

We were able to combine two functions into a single piece of equipment: cooking meats and holding them at the proper temperature for serving. The "Cook 'n Hold" units save a significant amount of floor space while adding intelligence: they collect data on the cooking process, including the temperature of the meat over time as it is cooked.

Traditionally, restaurant team members manually check meat temperatures at multiple points during cooking, holding, and serving. Recording these temperatures manually was a labor-intensive and error-prone process. While great progress had been made in the reduction of floor space required for meat operations with the Cook 'n Hold ovens, these new units offered yet another opportunity. Turning the cooking and holding temperature data from the oven into an automated report to replace the manual data collection process could be a big win for Arby's.

Through previous deployment of the wireless, Internet-connected SiteSage asset and energy management system from Powerhouse Dynamics, all of our restaurants already had data infrastructure in place for communicating with various pieces of equipment, including thermostats and walk-in coolers and freezers. Recognizing the opportunity to leverage this infrastructure, we asked our oven manufacturers, Alto-Shaam and FWE, to work with Powerhouse Dynamics to integrate their equipment into the SiteSage platform.

With integration into the SiteSage platform, all the cooking and performance data being generated by the oven and stored locally on the unit was now moved into the cloud, where it was centrally accessible.

The entire process of tracking and reporting meat temperature is now completely automated. This eliminates the risk of human error while also allowing greater visibility into the cooking process, as data is continuously recorded. 

In addition, cooking data is pushed to the cloud every minute. This provides much more clarity should there be any need to revisit the data and uncover the root cause of an issue. By automating data collection and reporting, team members no longer have this administrative burden and can focus time and efforts on more valuable activities, such as helping to ensure guests are having a great experience. 
What was your first job? 
Washing dishes in a local Italian restaurant
Who inspires you?
Abraham Lincoln because of all the failures he persevered through and St. Pope John Paul II, for his fearlessness in the face of Nazism and later Communism.
What are your hobbies?
Harley riding, boating, and golf
What technologies excite you?
IoT. The things we can control and get insights to while not being on location is endless!  We are already saving energy and monitoring key data allowing us to improve equipment performance, as well as food, employee and customer safety.
Sage Advice:
Either the world is changing you or you are changing the world. Drive the change!