Fiesta Restaurant Group and Pei Wei IT Execs to Lead IT Workshop at MURTEC 2018
Get great content like this right in your inbox.
Subscribe
MURTEC 2018 will offer attendees a series of informational workshops throughout the event. One of those, "IT Now & Tomorrow for QSRs/Fast Casual," aims to help technology leaders for quick-service or fast casual restaurants.  Facilitated by Ryan Nowlin, CIO at Fiesta Restaurant Group and Chris Andrews, VP of IT at Pei Wei, this workshop will feature moderated group discussions. Participants can choose from a variety of hot topics including: self-service, automation, kiosks and mobile POS, beacons, EMV and P2PE, Internet of Things, guest Wi-Fi and more. Open only to operators, this workshop will be interactive and casual and will offer participants the ability to truly interact with industry peers and learn from their personal experiences within the industry.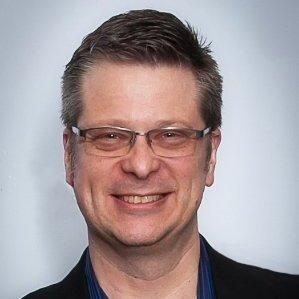 Nowlin has more than 25 years of Information Technology experience across a broad range of industries and disciplines with the last 12 years focused on restaurant technology strategy. In his current role as the CIO for Fiesta Restaurant Group, owner of the Pollo Tropical, Taco Cabana restaurant brands, Nowlin led the digital transformation of the organization from the restaurants through the corporate offices via an innovative cloud-based strategy following a spin-off.
Previously, Nowlin served in a similar capacity with Corner Bakery Cafe following the Brinker International carve-out, including the implementation of all new corporate and restaurant technology platforms from the ground up. Prior to the restaurant industry, Nowlin spent more than a decade consulting with various organizations in the financial services, healthcare and hospitality industries on matters of information security, business intelligence, infrastructure and overall technology strategy. Nowlin earned his Bachelors of MIS from the University of Phoenix and his Masters of Business Administration from Southern Methodist University.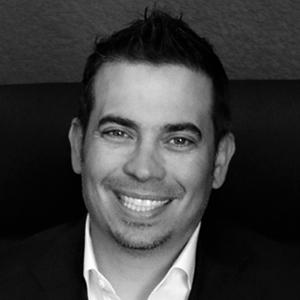 Andrews started his career with his family's Dallas based IT outsourcing company before transitioning to consulting at KPMG and Grant Thornton. Since leaving consulting, Andrews has held the top IT position as well as senior leadership roles with several Dallas companies. Previously at On The Border, Andrews led the technology transition from Brinker International for all corporate and restaurant services. In under a year, he and his team helped transition all telecom, wide area network, point of sale software/hardware, corporate infrastructure and supporting applications. His approach included a leveraged blend of outsourcers/contractors, cloud services, in-house infrastructure and SAAS.
Throughout his career, Andrews has had the opportunity to work in a variety of verticals and has been exposed to a wide array of technology solutions and architecture. His work experience has included IT effectiveness reviews, security penetration testing, data warehouse design, bankruptcy turn-around and IT governance reviews. Andrews holds a bachelor's degree in Business Administration from Texas Wesleyan University as well as a Master's in Professional Accounting from the University of Texas at Arlington.
About MURTEC
Now in its 23rd year, MURTEC (Multi-Unit Restaurant Technology Conference) has become the "Gold Standard" event for education and networking in the restaurant technology industry. The 2018 event will take place April 11-13, 2018 at the Paris Las Vegas Hotel & Casino and will feature a dynamic new format with a program crafted with the insights and expertise of a highly-engaged Advisory Council. Hosting 700+ restaurant technology executives and solution providers, MURTEC has grown every year to expand on all fronts – more technology, more education, more networking – all while still maintaining an exclusivity and intimacy that fosters invaluable peer-to-peer idea-sharing.