06/04/2019
Off-Premise Dining Brightens Red Robin's Earnings Sheet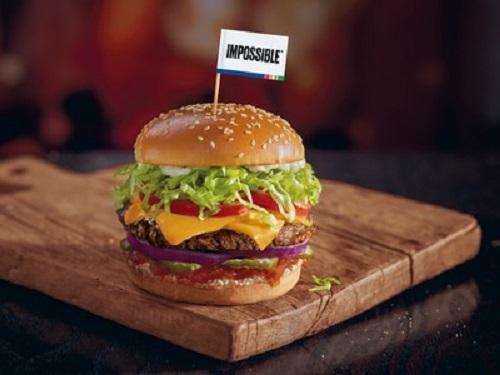 Reeling from a lackluster quarter, Red Robin Gourmet Burgers Inc. plotted out its 5-point plan to get the struggling full-service restaurant brand back in competitive fighting shape.
For the quarter ended April 21, total revenues were $409.9 million, a decrease of 2.8%; comparable restaurant revenue decreased 3.3%; and comparable restaurant guest counts decreased 5.5%.
"As our financial results demonstrate, there is still much work to be done on the turnaround and I can assure you we are moving with urgency," said Pattye Moore, Interim Chief Executive Officer In a quarterly earnings call with analysts on May 30.
One of the moves included closing 10 underperforming locations.
A bright spot:  Off-premise sales increased 20.6%, comprising 11.6% of total food and beverage sales, including catering. Building off-premise and catering is one of the brand's five priorities. 
"We are also focused on continuing to improve the to-go experience by implementing improved operational processes and tools, and we are looking to increase our reach with additional third-party delivery partners," said Moore.
Red Robin's other strategic priorities are: strengthening and stabilizing the dine-in business, improving guest experiences and recapturing Red Robin's Gift of Time, implementing digital platforms and technology solutions, and selectively refranchising and evaluating its real estate portfolio.
Gift of Time
Red Robin plans to add more technology to improve the guest experience. It's part of its "gift of time convenience," which means allowing customers the gift of getting in and out of restaurants at their own pace.
Red Robin has been testing tableside ordering and plans to expand the technology to additional locations later this year. "This will enable our team members to take an inputting order at the table, improving not only accuracy, but ticket time," Moore explained. This is expected to increase guest satisfaction with service times and result in faster throughput, she added.   
To better segment and target its 8.5 million loyalty members, the brand will add "technology enhancements" later this year "to get better at that data analytics," said Lynn Schweinfurth - Chief Financial Officer.
Industry Vet Hired to Fill VP Role
Red Robin announced the hiring of new VP of Consumer Insights and Loyalty, Cyrus Kelley. Kelley was previously with Darden Restaurants. "Cyrus and his team aim to greatly enhance our data and insights capability, which will guide all guests facing activity going forward," said Moore.