10/29/2018
MURTEC Executive Summit Recap
The second annual MURTEC Executive Summit wrapped up its conference in Nashville, Tenn., on October 19. 
A sister event to MURTEC (Multi-Unit Restaurant Technology Conference), the MURTEC Executive Summit is a more intimate gathering of senior-level restaurant executives. This intimate format and focused content prioritizes group discussions, two-way dialogue, and collaboration among both peers and sponsors.
From October 17-19, senior-level executives came together to share and learn about a variety of technology issues facing restaurants today, including delivery, PCI compliance, mobile ordering, network security and the consumer experience.
The conference kicked off on October 17 with a workshop on delivery, and solutions and strategies for making delivery work for your brand. Senior-level restaurant executives discussed obstacles and shared best practices. The discussion was facilitated by Maryann Byrdak, SVP, Information Technology, Potbelly Sandwich Works, and Laura Gaudin, Director of Product Management, Revention. 
Highlights included: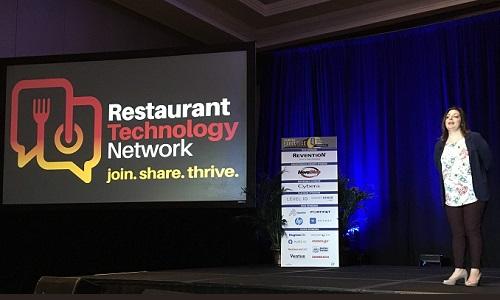 Hospitality Technology announced the formation of the Restaurant Technology Network. Michael Blake, CEO of HTNG (Hospitality Technology Next Generation) was on hand to share his organization's support in helping RTN to create workgroups and standards for the restaurant industry. HTNG, a membership-based organization serving the hotel and restaurant industry and the technology suppliers that support this industry, has 17 years of experience hosting successful workgroups and has published more than 150 industry specifications as a result.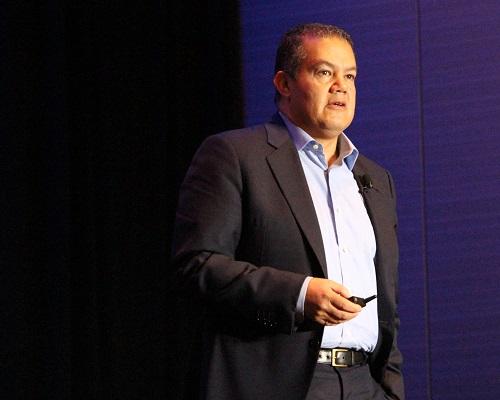 Sherif Mityas, Chief Experience Officer, TGI Fridays, accepted the MURTEC Breakthrough Enterprise Innovator Award for the restaurant brand's use of AI across the enterprise.  Not only is TGI Fridays using AI to personalize offers to guests, but also to improve front-of-house operations and to improve staff job satisfaction, which has resulted in lower staff turnover. Mityas, who also served as honorary chair for MURTEC Executive Summit, challenged attendees to think about "What are we going to do differently? …. We are in a unique position… to drive our organizations' forward."  TGI Fridays use of AI was the cover story in the October issue of Hospitality Technology magazine.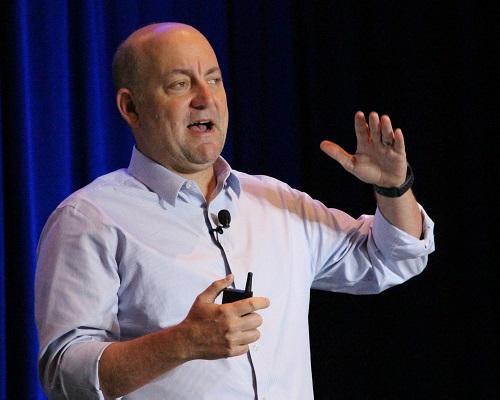 McAlister's Deli received the MURTEC Breakthrough Customer Engagement Innovator Award for 2018. Michael Verdesca, EVP/CIO, FOCUS Brands, shared how  the 400-store chain ditched its disparate systems and worked to create one integrated platform, starting with a fully integrated point-of-sale system plus mobile ordering, email marketing, loyalty, intelligent push notifications and analytics. Its internal digital team laid the groundwork by building an SEO-optimized, mobile-first website that was designed with calls to action to drive online purchases.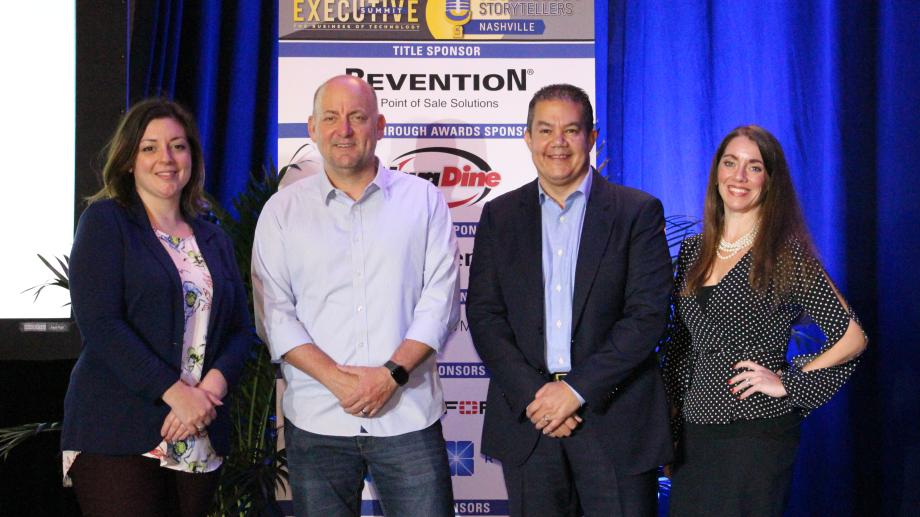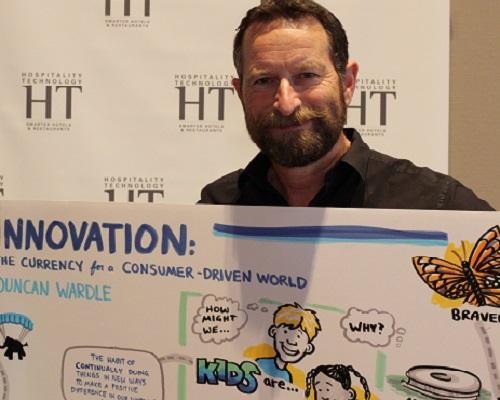 Duncan Wardle, Innovation & Creativity Catalyst, id8&innov8; Former VP, Innovation & Creativity, The Walt Disney Co., delivered a thought-provoking and hands-on keynote where he challenged attendees to break their habits and do things differently. 
If you're running an idea session, you must have a sense of playfulness, he says. It is also important to say and think "Yes, and…" when brainstorming.  Negative reactions, including saying no and shooting down the ideas of others, is the death knell to collaborative ideas.
And Wardle stresses a key takeaway to all businesses.  "Put employees first," he says.  "People who touch guests 8 hours a day can make a difference."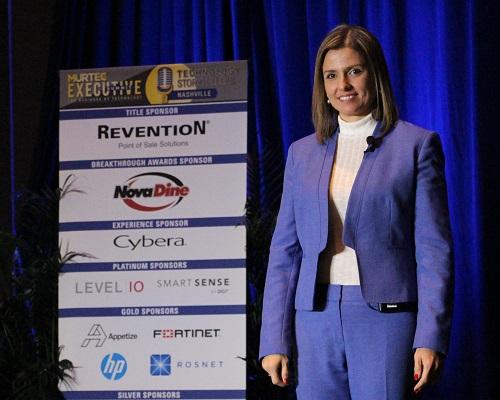 Lucelena "Lucy" Angarita, Director, Supply Chain Traceability with Independent Purchasing Cooperative Inc., a SUBWAY franchisee-owned organization, spoke with Toby Malbec, principal of TWM Insights, about the importance of food safety. Angarita shared how the franchisee is using GS1 standards. These global location numbers simplify tracking and finding products across the supply chain and could save operators time and money in case of a product recall. 
Malbec talked about the benefits and potential pitfalls of IoT, and how operators can affordably implement IoT solutions, such as thermometers and temperature monitors, to help them manage their inventory and maintain a safe food supply.
More MURTEC Executive Summit news is available here.  PLUS:  a more detailed recap of the MURTEC Executive Summit will be featured in the December issue of Hospitality Technology.