10/24/2018
Hospitality Technology Magazine Unveils Restaurant Technology Network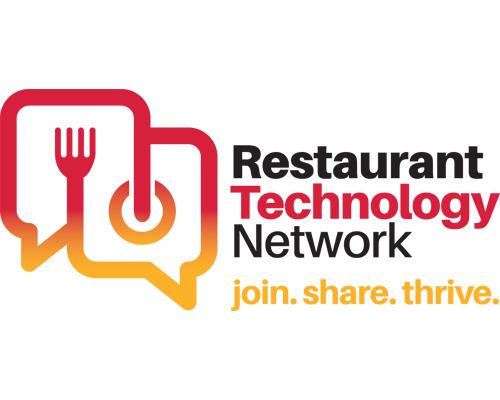 Today at its MURTEC® Executive Summit, Hospitality Technology (HT) magazine previewed its innovative Restaurant Technology Network (RTN), a membership-based community dedicated to the restaurant technology industry, including restaurateurs and the technology firms that support them. RTN will provide in-demand resources such as standards development, workgroups, certifications, research and a variety of other benefits. The RTN preview was shared with C- and VP-level restaurant technology executives and IT solution providers, and membership will open in early 2019.
"For more than 22 years, HT has served as a go-to source for the restaurant community," commented Abigail A. Lorden, VP and group brand director for Hospitality Technology. "With RTN, we're creating a dedicated space for deeper, more meaningful collaboration among the entire restaurant technology ecosystem. We're pouring our passion into this community, and we fully expect industry-changing innovation to emerge from it."
Laser-focused on restaurants, RTN's membership will be open to restaurant companies across all sub-segments, including QSR through full-service, casual through fine dining, and single stores through global brands. Technology companies offering solutions for restaurants are also a critical component of RTN, particularly for their role inside RTN Workgroups, which will shape technical standards and best practices.
A benefit of membership, RTN Workgroups bring restaurateurs and technology solution providers together to solve industry specific challenges. Topics are chartered by members, and workgroups meet regularly to achieve defined goals and deliverables, such as research, best practices and industry standards. RTN Workgroups will be facilitated in partnership with HTNG (Hospitality Technology Next Generation), a membership-based organization serving hoteliers and technology suppliers. HTNG has 17 years of experience hosting successful workgroups and has published more than 150 industry specifications as a result.
"For restaurant operators, workgroups present an opportunity to collaborate with product, engineering and software development teams to help solve real-world problems," commented Michael Blake, CEO, HTNG. "For technology suppliers, workgroups create an unrivaled opportunity to work side-by-side, both with peers and with restaurant operators, not only to craft best practices, but also for members to design to spec and be first to market with a solution."
RTN will also offer restaurant technology certification programs, with courses developed in partnership with subject matter experts from across the industry. An RTN Certification on Technology Procurement is launching in January, with coursework and testing produced in partnership with cio.school, founded by restaurant technology leaders Joe Tenczar and Brian Pearson.
The RTN Technology Procurement Certification Program will be offered as a three-part webinar series, running January through March 2019, and culminating with training and RTN Certification testing at MURTEC, March 11-13, 2019 at The Paris Hotel in Las Vegas.
"We're passionate about helping restaurant technologists, many of whom rose through the ranks, reach their fullest potential," commented Tenczar. "With cio.school, we've developed educational programs specific to the restaurant technology industry, and RTN Certifications help formalize that expertise for the industry, advancing careers and allowing restaurant organizations to tap into exceptional talent."
"We are thrilled to welcome exceptional partners as we build this community," noted Lorden. "Through HTNG's workgroup experience, cio.school's executive leadership courses, and HT's own deep domain expertise, Restaurant Technology Network is powering up to solve industry challenges, inspire bold ideas and help its members prosper."
In addition to strategic partnerships, RTN will tap into the resources of parent company EnsembleIQ, a B2B media and market intelligence firm whose portfolio already includes a membership-based community for retail brands and manufacturers, plus a dedicated research division, and a variety of industry-leading media brands across the greater retail marketplace.
To learn more about the Restaurant Technology Network, visit www.restauranttechnologynetwork.com.
About Restaurant Technology Network 
Supported by Hospitality Technology magazine and parent company EnsembleIQ, Restaurant Technology Network (RTN) is a global membership community serving the needs of restaurateurs, technology solution providers, consultants, academia and the entire restaurant technology ecosystem. With access to valuable resources, our members solve restaurant technology pain points large and small, while inspiring bold ideas for the future. To learn more or to join RTN, visit http://www.restauranttechnologynetwork.com.
About Hospitality Technology
Hospitality Technology (HT) is the only publication dedicated to covering the role of information technology in improving business performance for hotel and restaurant operators. The Hospitality Technology portfolio includes: a print publication that publishes eight times annually and reaches more than 16,000 hospitality industry executives, three networking and educational events (MURTEC, HT-NEXT and MURTEC Executive Summit), a comprehensive website, e-newsletters, web seminars, and several exclusive annual reports and studies. Visit Hospitality Technology online at http://www.hospitalitytech.com. Hospitality Technology is published by Chicago-based EnsembleIQ.

About EnsembleIQ
EnsembleIQ is a premier business intelligence resource that exists to help people and their organizations succeed. It is structured to serve the business-to-business needs of retailers, consumer goods manufacturers, technology providers, hospitality and healthcare professionals, marketing agencies and retail solution providers by using its integrated network of media and information resources designed to inform, connect and provide actionable marketplace intelligence. EnsembleIQ is a portfolio company of RFE Investment Partners, a private equity investor with more than 30 years of experience investing in growth companies in partnership with strong management teams. Information on RFE can be found at http://rfeip.com.