Former Walt Disney Co. Innovation Executive to Keynote MURTEC Executive Summit
Get great content like this right in your inbox.
Subscribe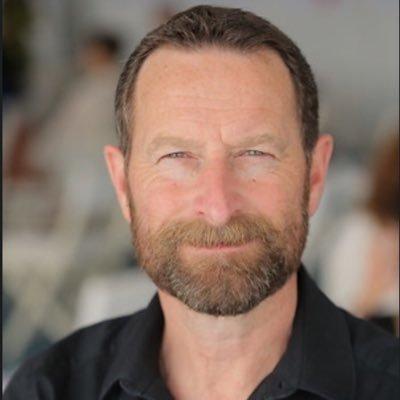 Hospitality Technology is pleased to announce that Duncan Wardle, Innovation & Creativity Analyst, Former VP, Innovation & Creativity for The Walt Disney Co. will be the opening keynote on Thursday, October 18 for MURTEC Executive Summit. His presentation, which is titled Innovation: The Currency for a Consumer-Driven World, will help attendees answer questions such as: "Do you ever wonder why you get most of your best ideas in the shower?" "Have you ever watched your new idea get diluted or killed as it moves through the organization's process?" "Are you amazed at how other companies developed killer insights that enabled them to break into new markets or categories?"
Building on his 25 years of experience with The Walt Disney Co., Wardle will kick off MURTEC Executive Summit 2018 by answering these questions while presenting attendees with a set of easy-to-use tools for confronting today's business challenges in new and different ways that deliver tangible results.
Having worked for The Walt Disney Co. for some 25 years, Wardle now serves as an independent innovation, design thinking consultant. Most recently, Wardle was Vice President of Innovation & Creativity at Disney. Heading a team that served as both "creative ideation consultants" and "cultural change agents" to Disney Imagineering, Pixar, Lucas Film, ESPN and the Parks, he designed a creative problem solving process, that captures unlikely connections, leading to both fresh thinking and revolutionary ideas.
Prior to his role as Head of Innovation & Creativity, Wardle held the posts of VP, Global PR for Disney and VP, International Marketing & Sales for Disney Parks around the world. Over the last three decades Wardle has served in an executive role for The Walt Disney Co. in London, Paris, Los Angeles, Hong Kong, Mumbai and most recently Shanghai.
In 2008, he was honored with the "Outstanding American Citizen Award" at the White House and in 2014 he was awarded an Hons. Doctorate from Edinburgh University. He also holds the Duke Edinburgh Award, presented by Her Majesty the Queen. 
A sister event to MURTEC (Multi-Unit Restaurant Technology Conference), the MURTEC Executive Summit will be an intimate gathering of senior-level executives, unique from other technology events in the industry. The format and content is designed to draw in technology thought leaders and influencers in a program that prioritizes group discussions, two-way dialogue, and collaboration amongst both peers and sponsors.
The audience of senior-level technology decision makers and influencers from the nation's leading and emerging restaurant brands will consist of C-suite, VP and director-level titles and is invitation only. Technology leaders will be joined by line-of-business executives who influence IT decisions – marketing, analytics, finance, customer experience and more.
The unique agenda includes collaboration exercises, with the intent to spark both peer-to-peer and peer-to-sponsor discussion. Sessions are designed to generate new ideas and conversations between attendees and technology experts. The strategic and relevant content focuses on driving innovation in today's restaurant environment.
The MURTEC Executive Summit offers a low pressure environment for building relationships with potential partners. The 2018 MURTEC Executive Summit will take place October 17-19, 2018 in Nashville, Tenn.