HITEC 2019 Post-Show Recap
Get great content like this right in your inbox.
Subscribe
The future is a reinvention of everything.
Chris Riddell, award-winning futurist and keynote speaker at HITEC 2019 
​​​​​​Last week, hundreds of exhibitors and thousands of attendees descended on Minneapolis to participate in the hotel technology conference. Their goal? To meet  with current partners and seek out new ones to address the ever-changing technology needs of hoteliers and their guests.
From accounting solutions to chatbots to in-room entertainment solutions to robots, the showfloor was a representation of just how much hotel technology has evolved and how the future of hospitality is cognitive and connected as the physical and digital worlds blend and blur.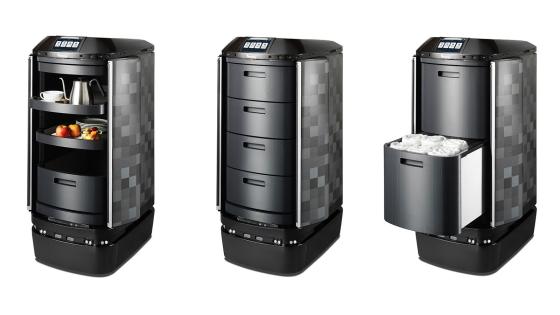 ROBOTS
The rise of the machines on the HITEC floor included several examples of robots as helpers to automate hospitality. Techmetics service robots were whirring about the company's booth and the surrounding showroom floor, having been programmed earlier to "learn" the space, so it could follow a predetermined route. The bots are equipped with sensors to account for unplanned obstacles, including passersby that enter the robot's path.
The service robots are used to deliver items, act as a roving concierge or concession stand, and restock items such as linens. The robots are quite the marketing tool as well -- currently deployed at the Yotel in Singapore, 2000 reviews of the property mention the word "robot."
Aethon offers hoteliers robots to assist with front of house, back-of-house and housekeeping tasks. HT had the chance to see its front-of-house robot in action as it moved around Aethon's booth. Applications included delivering towels and food service items, as well as picking up food service trays and dishes after the guest has finished with them. This cleans up the hallways and frees up staff to perform other important tasks. Guests receive a text message with a pin when the robot is in front of their door. After entering the pin, the bin with their items in it unlocks, and the guest is able to access the items. The number and size of the robot's drawers/bins can be changed out by hotel staff members on the fly to accommodate guest requests as they come in.
AI DRIVEN CHATBOTS
Saba Hospitality offers hotels a fully customizable chatbot that is meant to personalize the guest experience, reduce call center/reception loads, drive revenue and provide a centralized communication platform for hotel groups of all sizes. HT found the multi-lingual nature of this chatbot to be very interesting. It allows hotel staff and guests to communicate with each other seamlessly, even though they might have different native languages. For instance, the guest may make a request in English while staying at a property with staff members who prefer to speak in Korean. The staff member will see the guest request in Korean after the chatbot translates it for them, will respond in Korean, and the AI Chatbot will then translate and deliver the response in English to the guest. Apparently, other attendees at HITEC found this chatbot to be intriguing as well. Saba Hospitality won the 2019 People's Choice award. This award is given to the company who receives the most votes from attendees for offering an innovative technology solution.
Zingle showcased several AI and analytics solutions to personalize the guest experience with its business to customer messaging solution. One key attribute of the technology is understanding a message for the guest's intent even if an exact term is not used. According to a company release, "Intent-triggered automations use Zingle's trained AI to recognize hospitality focused 'intents' in guest messages. There are dozens of intents available today, including intents to recognize plumbing issues, process information requests (like gym hours), or request room-cleaning." Jason Hekle, SVP of Marketing, says that one of the most common terms used when interacting with the technology is "Thank you."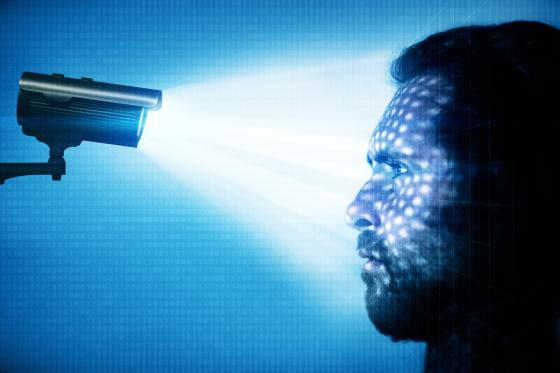 FACIAL RECOGNITION
Nuvola recently partnered with Kairos, a facial recognition company, to create an AI-backed solution to enhance the guest experience. This technology will allow hotel staff members to greet guests by name as they enter a property, allow guests to check-in using only their face, enter a room using their face, and even pay for amenities on property – such as their spa or restaurant experience using only their face. The technology will even be smart enough to recognize luggage as a guest leaves a property, sending a mobile phone alert asking the guest: "Are you ready to check out?" This streamlines the check-out process and improves back-of-house operations, such as housekeeping. Most hotel cameras can already integrate with this technology, so it would require a minimal hardware investment.
WORKFORCE
Purple Cloud Technologies offers hoteliers a housekeeping platform that increases staff efficiency and offers management greater transparency into staff assignments and completed tasks. At the start of their day, it provides housekeeping staff with the rooms they've been assigned, confirmed early check-ins, VIPs and special guest requests. Throughout the staff member's shift, it provides updates on progress made including cleaned rooms, guest requests fulfilled, work orders placed and fulfilled, checklists completed and more. At the end of the day, staff members and management can review the progress made. Additionally, it uses gamification to motivate employees to work harder and faster. Hotels have the option for staff members to compete against each other for prizes or fun rewards, or larger chains can even have entire housekeeping departments compete against other locations. Hotels can also program the mobile app to make a rewarding noise when a staff member completes a job faster than expected, motivating them to work harder for the brand.
Beekeeper made several announcements addressing workforce efficiencies. These included the unveiling of Shift Schedules -- the  mobile tool reduces use of non-compliant messaging services in the workplace by moving shift schedule communication to the Beekeeper app. Beekeeper identified a gap in the market for operational shift communication. The new Documents feature enables hotel administrators to share work collateral with specific teams, departments, or locations in an easy-to-navigate folder structure that employees can access from their mobile devices. Managers can own and edit folders for their teams or locations.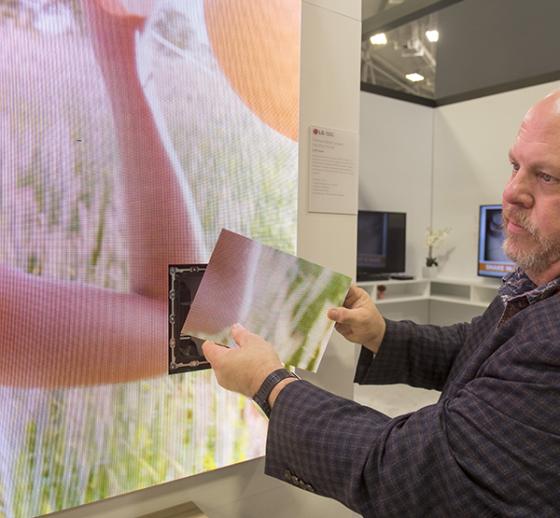 SCREEN SCENE
Visiting the Samsung booth at HITEC is always an exercise in screen envy. The QLED 8K display, which has been available for consumers, now has launched for hospitality. The chip-embedded screens feature AI learning that allows every pixel to be controlled resulting in an insanely crisp picture. Beyond that showstopper, Samsung was offering previews of what the company has to come over the course of the next year, including the next generation of the LYNK HMS, the sleeker, faster and more powerful LYNK HMS 3.0. 
LG focused its HITEC announcements around the theme of "purposeful innovation." The company's LG Direct View LED display technology allows hotels and properties to find "nontraditional" uses for screens. One hotel company utilized outdoor video screens to transform an unused space into a revenue-generator by having outdoor movie nights, resulting in an increase in F&B revenue.