12/26/2018
POS of the Future Predictions & Insights
Don't Miss What's Inside!

The 2019 POS Software Trends Report
POS Software Providers' Plans & Predictions
INFOGRAPHIC: Appetize Outlines How Today's Guests Put a Premium on Ultra-Convenience at POS
EXECUTIVE INSIGHT: CAKE from Sysco Details How Future-Ready POS Provides Competitive Edge for Restaurants
EXECUTIVE INSIGHT: ParTech Discusses Evolution of POS: Hyper Convenience for Guests & Efficiency for Operations
The customer is powering the point of sale as we move into 2019, and tech and trend prognosticators agree that guest preferences are driving what the POS of the future will look like. As restaurants grapple with how to enable more and more ordering channels and fulfillment from in-store, drive-thru, curbside and delivery, they are facing a — perhaps uneasy — reality in which sales are up despite a decline in in-store traffic. The point of service is becoming untethered from the point of sale. The next-generation point of sale is being shaped by the call for the POS to be all things for all people. To achieve this, suppliers and operators must pinpoint customers' biggest pain points and solve for that.   
Every year, Hospitality Technology polls restaurant technology executives to gauge buying plans and track what features and functionalities are shaping the path to POS purchase for restaurants. We compare this with input from the POS supplier base to see how their responses and strategies align and where there might be a disconnect. The combined insight helps to elucidate how the POS of the future will take shape.
This year's results indicate that restaurants are preparing to take an active role in the evolution of the POS. More than half are testing and researching new POS solutions for 2019 and beyond, and 46% plan to add functionalities to current software in 2019 (Fig. 1).
About two out of five (39%) operators are focusing on putting the POS on mobile in 2019 and more than half (58%) say adding mobile POS is a top business driver influencing next POS upgrades (Fig. 2). Of the top three business drivers that will be prompting POS enhancements, two — adding mobile POS and enabling new payment options — speak to a bigger issue: providing customers with frictionless ways to pay, wherever and however they want.
What emerges this year as even more influential is the need to use data to better understand guests. Restaurants are putting a hyper-focus on the POS as data aggregator and analyst. More than half (61%) of operators say that being able to use data to understand guest preferences and behavior is the top driver influencing a POS upgrade. Restaurants that can serve up authentic service through personalization will emerge as leaders in an increasingly competitive space. As third-party delivery services offer consumers ways to just find a "food type" rather than necessarily a particular brand, restaurants are aware that knowing who customers are, what they like, when and how to best reach them will be key.
The POS will be a vital cog in the marketing wheel to capture loyalty, retain customers and increase the potential of them returning. This is evident in the fact that operators are prioritizing loyalty tools as a must-have component for future POS functionality (Fig. 3). Loyalty tools tied with systems integration as the top feature for POS software purchases.
The areas that saw the greatest growth in interest from last year include: having a centralized POS, mobile wallet offerings and delivery. Integration with other systems moved up in priority ranking for operators, going from third to first place (tied with loyalty). With increasing importance placed on data for both customer and business intelligence, operators will put growing pressure on vendor partners to offer robust system integrations for a complete view of data from across the enterprise.
WHAT'S HAPPENING ON THE TECH SUPPLIER SIDE
Compiled by Michal Christine Escobar, Managing Editor & Anna Wolfe, Senior Editor
Acadia POS (http://acadiapos.com) added more than 20 features including time management for employees, tiered pricing, customer discount groups, and UI enhancements for visually impaired merchants. Additional hardware configurations that are more ideal for mobile merchants and support for mPOS have also been added. Innovative Features: Framework that supports multiple locations and inventories with 10,000+ products. The browser-based solution offers complete offline reliability. 2019 Plans: Completion of the full-service restaurant edition that will include table seating and restaurant-style bill splitting.
Agilysys (www.agilysys.com) added new ways for operators to extend their business using mobility, guest self-service and the security of pay-at-the-table. Innovative Features: Provides flexible interactions for guests, whether it's through a kiosk or pay-at-the-table. The ability to decouple the POS from a location and allow customers to order, pay and consume nearly anywhere across a property. 2019 Plans: Rewriting the back-office part of the POS allowing managers to use smartphones to pull reports and make changes on the back end. More customer engagement features.  
INFOGRAPHIC
Appetize (https://appetizeapp.com) introduced self-service ordering, app-less ordering and an online pre-ordering portal. Innovative Features: The Connect platform enables businesses to manage the entire enterprise, regardless of location count, in real-time which empowers businesses to make decisions, whether it's restocking, re-allocating staff resources in high-traffic areas or looking into buyers' ordering habits. 2019 Plans: A customer-first ordering approach. Implementing biometric payment options at POS terminals, especially self-service kiosks.  
Bite Kiosk (www.bitekiosk.com) upgraded its facial recognition software, enhancing accuracy and speed; built integrations into most major POS systems; and launched its Android kiosk product. Innovative Features: Facial recognition recognizes guests and personalizes the experience through the machine-learning algorithm. 2019 Plans: Expanding its roster of systems it integrates with such as POS and loyalty platforms.
TECH EXPERTS ON...WHAT THE POS OF THE FUTURE LOOKS LIKE
"New forms of payment that eliminate interchange are going to make it difficult for companies to subsidize POS hardware and software with the payment processing revenue. These emerging technologies are going to change the landscape of the POS industry." — Acadia POS
"We will see an even bigger shift in self-service ordering behaviors. There will be more innovations in self-service kiosks, an influx of app-less ordering, more creative line-busting." — Appetize
"POS consolidation will continue to impact technology as POS options become more directly tied to payment processing. As the barrier to technology development continues to decrease, we will see greater innovation filling specific needs within the POS environment. The guest experience is going to continue to be the driving force behind restaurant innovation. POS will certainly have to accommodate these changing needs." — Custom Business Solutions/ NorthStar POS
"The future POS will be shaped by the proliferation of consumer preferences to order ahead and online and their desire to drive the transaction in-store as well as merchant preferences to manage orders and payments in real-time, whether they are in-store or off-site." — Clover
CAKE from Sysco (www.trycake.com) moved further into the full-service and bar space with the introduction of pre-authorized payment for bar tabs. Including the development of bar speed screens, Cake from Sysco significantly increased the speed of service. The reservation and digital waitlist system, Guest Manager, now integrates POS. Full-service restaurants can take advantage of Reserve with Google on any Google platform so they receive online reservations without having to pay a third-party transaction fee. After just one month, a same-store comparison of restaurants using Reserve with Google saw a 19% increase in reservations. Innovative Features: The POS fully integrates with the online ordering platform. By integrating online ordering, this provides restaurant operators an additional revenue channel. Another innovative feature for CAKE from Sysco is the access to cloud capabilities, with the benefit of hands-free server maintenance and regular software upgrades. 2019 Plans: Deepening third-party integrations with industry leaders; expansion of CAKE's Guest Manager product and POS integration to help operators better understand customers and their behaviors.; optimization of report functionality to provide restaurants a more graphical way of viewing operational reports with prescriptive analytics.
Clover (www.clover.com) launched Clover Station 2.0, an all-in-one POS and payments system and added new independent software vendor (ISV) integrations and partnerships with app developers. Innovative Features: An open platform concept that attracts system integrators and application developers. 2019 Plans: Reducing consumer payment friction for pay-at-counter and pay-at-the-table options and assisting merchants in customer engagement both in-store and online.
Custom Business Solutions/ NorthStar POS (https://cbsnorthstar.com) made its platform more stable; added integration partners as well as an item search feature and alpha-numeric table numbers, making the seat map even more effective; and simplified manager functions. Innovative Features: Incorporates orders from POS, handheld POS, kiosks and digital channels on one platform managed from one online platform. Leverages 100% encrypted payment technology and is EMV-ready. 2019 Plans: Added ease of use for counter-service clients and ongoing integrations. 
eZee Technosys (www.ezeetechnosys.com) integrated with food delivery companies such as Zomato, Swiggy, Foodpanda and UberEats; developed a customized reports tool so that owners and managers can generate customized reports; launched a restaurant POS app for tablet devices; created a multi-user mode; and integrated with loyalty program management. Innovative Features: eZee offers an on-premise restaurant POS and a cloud-based restaurant POS; both support all order types including dine-in, pickup and home delivery. Offered management tools include: banquet, shift and payroll, and advance orders. It also offers kiosk ordering modes for self-service restaurants and inventory, multi-outlet order and stock management. 2019 Plans: Queue management for effective order and wait-time management, buffet management, and call center.
TECH EXPERTS ON…WHAT THE POS OF THE FUTURE LOOKS LIKE
"EMV and the associated certifications will continue to be a headache for anyone in the POS software business. The days of doing your own interfaces and certifying them direct are a thing of the past. As an ISV your only two remaining options are to use a third party software (and hope it works, and hope they don't decide to help themselves to your credit card residuals) or to partner with a gateway." — Future POS
"Advanced payment types and allowing more payment types to be accepted at the POS will drive the POS of the Future. Pay-at-the-table, as well as mobility in general, are becoming very prevalent as businesses realize that mobility is a key factor in meeting guests where they want to be interacted with. As more form factors are being created, POS software providers need to advance solutions to provide service at all customer touchpoints to enable better customer experiences." — Ingenico
"The shift to digital-first restaurant experiences is going to dramatically change the functionality focus of POS software. Restaurants will no longer be focused on evaluating POS functionality on its ability to split checks and transfer items. The rise of off-premises ordering and digital enablement will mean an increased focus on advanced kitchen production, the enablement of consolidated and centralized menus and order entry across consumer and employee entry points, and automation of delivery orders and services through branded applications and third-party aggregators." — NCR
"Big Data is now an embodiment and representation of analytics used to deconstruct consumer trends and behavior. These analytics are quickly becoming the most effective and beneficial way to maximize your operation. More restaurants around the globe are installing (kiosks) in response to the high demand of consumer experience. POS software providers will need to integrate to kiosk applications or create applications of their own." — Partech
Future POS (https://web.futurepos.com) released an Android Order and Pay-at-the-Table EMV solution that can also be used off site for food trucks using a SIM card to allow for live EMV transactions. A new feature called "Kiosk Mode" allows Front End to serve as a fully functional self-serve kiosk. Innovative Features: Digital signage solution. 2019 Plans: Investing in cloud-based data mining to help restaurateurs run businesses more efficiently. 
Givex (www.givex.com) debuted Conversational Ordering in 2018, which allows the POS and staff to be flexible and responsive. Innovative Features: Givex's robust ecosystem includes POS, Analytics, Kitchen Display Systems, Self Service Kiosks, Table Side Ordering and Online Ordering and offers integration with many solutions. This system architecture streamlines operations and eliminates the struggles of integrating third-party solutions. 2019 Plans: "Bring Your Own Device Ordering" that allows dine-in orders from a customer's own
mobile device.
Infor (www.infor.com) enhanced kiosk features by addressing self-serve use cases and POS/kiosk feature parity, and re-engineered Enterprise Manager platform on a new technology stack for improved user experience, workflows and streamlined enterprise reporting. Innovative Features: Infor's self-serve kiosks allow check transfers between ordering and checkout kiosks, and then to the POS to provide increased flexibility for customers to order and pay. This also creates upsell opportunities for businesses and drives incremental revenue with increased order value and check size. 2019 Plans: Infor will use data analytics to provide unified enterprise data management solutions, will scale up cloud implementations for POS and kiosk to automate the deployment process, will enable customers to run multiple POS platforms under one enterprise, will expand item harmonization capabilities by providing a workflow to  manage menu items globally and customize locally.
Ingenico (www.ingenico.com) launched TETRA Semi-Integrated (TETRA SI) solution that is designed to help solution providers get EMV-enabled solutions to market more quickly. Innovative Features: Easy to integrate with a variety of device form factors. 2019 Plans: Investing in payment software including a new web interface API for TETRA Semi-Integrated solution that enables browser-based applications to easily support payments at the POS. Enhancing payment software to easily accept alternative payment methods, including Alipay and QR code-based applications. Coding RFID key cards from the payment solution.
Lavu (www.lavu.com) launched Self-Serve Restaurant Kiosk, released Lavu Pay, a fully integrated, in-house payment processing system, and updated To Go software to include customization, pre-ordering and the auto-sending of orders to the kitchen. Innovative Features: Integrated inventory management software, loyalty app, in-house payment processing solution, digital menu board offering. 2019 Plans: A streamlined version of the Lavu POS platform will allow restaurants with limited budgets to start with the basic POS offerings and build their platform over time. More enterprise-class capabilities will be created including reporting, menu management and workforce management.  
NCR (www.ncr.com) accelerated APIs tied to integrating orders from third-party delivery marketplaces directly into the POS. Innovative Features: A single common cloud commerce platform – NCR Aloha – includes takeout, delivery integration, payments, mobile and online order ahead, self-service kiosks and advanced kitchen operations. Accepts voice ordering through Alexa. 2019 Plans: AI-driven analytics that convert raw transactions into highly insightful behavior data that powers smarter decisions. Continued extension of platform of sale into a "cloud optional" application. Mobility of core POS through various devices and operating systems.
Omnivore (https://omnivore.io) added new POS integrations for Toast and Cloud Connect while expanding functionality to existing integrations such as the addition of ordering and payment functionality to Squirrel. It also developed a suite of labor features for time and attendance, shift management and employee management. Innovative Features: The company's API enables a single integration that saves development time and money to connect applications. 2019 Plans: Integrations with Lightspeed, Simphony and others. 
Partech (www.partech.com) added integration partners in video surveillance, delivery, online ordering and back office. Innovative Features: Brink POS' open API, thus increasing the integration options for restaurants, further enabling them to transition to a data-centric platform. 2019 Plans: Creating a best-in-class solution for its customers.
Posera (www.posera.com) expanded its Maitre'D POS integration offerings and partnered with It's A Checkmate delivery aggregator. Created the Order Confirmation Screen to make restaurants more efficient and profitable. Innovative Features: DataBoard-Advanced Reporting, a comprehensive, real-time back-office reporting software that delivers POS data to a browser or inbox. 2019 Plans: Focus on end-user enhancements such as the user-interface overhaul of Maitre'D POS and its back-office. Functionality enrichment of the kitchen display system (KDS) as well as augmenting table and menu management and mobile POS capabilities. 
Restaurant Manager (www.rmpos.com) brought its cloud/tablet-based POS product, Duet, to market. This hybrid cloud/tablet-based POS system allows 24/7 remote access to the POS system and offers the ability to view reports online, make menu changes remotely and manage employees. Innovative Features: Pay-at-the-Table (PATT) solution with EMV for Restaurant Manager. The PATT device will launch in 2019 and will have a printer included. It will also allow for tableside ordering. 2019 Plans: Initiatives include a new mobile POS for handheld ordering and a Pay-At-Door application.
Revel (https://revelsystems.com) released an updated version to follow Apple's usability guidelines. It allows employees to onboard to the Revel system with cashier training times at less than 20 minutes, in contrast to the industry average of one hour. Innovative Features: Revel is a full omni-commerce platform, not a cash register replacement. 2019 Plans: More functionality to support its growing mid-enterprise merchants.
Revention (http://revention.com) offered diners curbside pickup using the restaurant's brand customized mobile ordering app. The app allows the customer to notify the restaurant when they have arrived at the designated curbside ordering space. Innovative Features: Revention works for all concept types and styles without having to add additional modules. It also launched kiosk ordering using the HungerRush online ordering platform. 2019 Plans: Pay-at-the door functionality for delivery orders, tableside payments, direct third-party online ordering API integrations, third-party delivery service integrations, centralized customer relationship management, food and supply vendor integrations, expanded multi-unit reporting and online order throttling.
SALIDO (https://salido.com) made its two-way API more robust especially as it relates to menu, reporting and labor. Upgraded KDS for QSR and FSR venues based on customer feedback, enhanced its CROM/loyalty capabilities and enterprise restaurant group management tools. Released its manager app 2.0 that allows real-time viewing of data including covers, end-of-night sales, what items may be removed. 2019 Plans: SALIDO will add to its online ordering, scheduling/labor management, and direct supplier ordering solutions. It will also showcase labor-based sales reporting so that operators can see data on what individual servers are selling. 
ShopKeep (www.shopkeep.com) strengthened the ShopKeep Pocket App with real-time notifications for when shifts are opened and closed, when employees clock in and out, or when the cash drawer is opened without a sale. ShopKeep also expanded hardware options through a partnership with First Data. It launched a new version of its software compatible with First Data's Clover Station. Innovative Features: From daily sales to inventory alerts, ShopKeep's Pocket App enables business owners to know exactly what is happening at their business. 2019 Plans: Building out its Pocket App technology with an increased functionality on communication between employees, managers and owners. Adding employee scheduling and payroll services as well as additional areas of reporting like labor and food cost.
SilverWare POS (www.silverwarepos.com) redefined its iOS app for added functionality to help the operator provide an elevated guest experience. The mobile app offers full ordering functionality including a full floor plan, simple ordering UI, bill splitting, transfers, voids & discounts, and ability to process payment. Innovative Features: Partnered with First Data & Clover to launch an end-to-end POS solution that includes full ordering experience plus the ability to process debit/credit card payments from a single handheld device. 2019 Plans: Updated CRM gift and loyalty app. Advancing its cloud reporting tools & reimagining the cloud management solutions. 
TECH EXPERTS ON…WHAT THE POS OF THE FUTURE LOOKS LIKE
"AI will play an important role in customer service, product offering and operations management." — SoftTouch POS
"The power of pickup and delivery is undeniable, and everyone needs to be prepared to support the next generation of restaurants that have those as primary revenue streams. It's harder than ever to run a successful restaurant with rising costs — across ingredients, labor and real estate. Companies need to be prepared to support the entirety of a restaurant's business through integrations and data accessibility." — Square
"Many businesses are running several virtual restaurants from the same operational facilities. For POS software, this creates a lot of complexity as these new business models require software that can take online orders from many services, dispatch to a variety of kitchens, process payments through many methods and deliver through a variety of services." — Squirrel Systems
SpeedLine Solutions (www.speedlinesolutions.com) introduced SpeedDine online ordering and Pay-at-the Door and announced new third-party integrations. Innovative Features:Pay-at-the-Door, SpeedDine online ordering, LiveMaps visual dispatch, and mobile POS options. Restaurants' SpeedDine websites are directly integrated with SpeedLine POS. When paired with Pay-at-the-Door, orders placed online on a SpeedDine website can be paid for at the time of delivery. 
SoftTouch POS (http://softtouchpos.com) expanded its mobile technology to allow order-at-the-table and pay-at-the-table with BYOD for all restaurant service types. Innovative Features: DineBlast QuickPay allows table-service customers to pay-at-the-table using their own smartphone or tablet without having to download an app. 2019 Plans: SoftTouch POS will advance its cloud-based solutions, including enterprise level reporting. 
Square (https://squareup.com) launched Square for Restaurants, a built-from-scratch platform of software, hardware and payments that streamlines restaurant operations. In November, it introduced tableside payments, integrating Square for Restaurants with the new handheld Square Terminal. Innovative Features: A fully integrated tableside payments solution that offers customizations. 2019 Plans: Focused on ensuring owners can adapt to the evolving dining landscape and economic pressures.
Squirrel (www.squirrelsystems.com) launched a new enterprise edition to support venues with hundreds of terminals across multiple outlets. A new parallel processing architecture allows venues to handle high-volume transaction surges created by short-term events. Squirrel Mobility was also enhanced to improve resiliency when operating over unreliable WiFi networks and to support enterprise-level tableside ordering with some large restaurant chains that are augmenting fixed terminals with a tablet in every server's apron. Innovative Features: In partnership with select payment processing providers, Squirrel offers operators semi-integrated EMV compliant Pay-at-the-Table solutions. 2019 Plans: A mobile-centric Squirrel Cloud POS on the Microsoft Azure cloud platform. It will be compatible with Squirrel's new fixed terminals as well as iOS, Android and Windows mobile devices.
TECH EXPERTS ON…WHAT THE POS OF THE FUTURE LOOKS LIKE
"As restaurants expand their adoption of software and analytic tools, security will be at the forefront of POS discussions. Data vulnerability is directly related to the number of access points in a hardware or software solution. The risk associated with having access to a wide range of value-add software applications is the increase in access points for potential data compromise." — TableSafe
"We will see more and more open APIs and third party solutions integrated with the POS, firmly establishing the POS as the central hub or operating system of the restaurant business." — TouchBistro
"Facial recognition technology is being integrated into kiosks to enhance loyalty capabilities and artificial intelligence can be used to provide insights from the wealth of data that we already capture at the POS." — Tray
"What will differentiate winners from losers in 2019 are remarkable guest experiences in-house and online through deep knowledge of customer spending habits, preferences and effective server training. Using customer relationship management tools and as well as connecting reservations data to guest profile data will drive restaurateurs to deliver the ultimate hospitality, consistently." — Upserve
"Organizations that address the guest experience through data and insights will succeed. This includes analyzing transaction and behavior data, gathering insights, knowing their customers and predicting/recommending better guest services." — Infor
"We'll see an increase in omni-channel ordering including via mobile and kiosk, plus more voice assistant-enabled ordering using the Amazon Echo (Alexa) or Google Home APIs.What's more, because it's Artificial Intelligence (AI)-driven, the voice assistant ordering system will 'learn' and continually improve based on actual orders and spoken language." — Xenial
TableSafe (www.tablesafe.com) expanded its EMV certifications to include First Data, Worldpay and Elavon to ensure secure pay-at-the-table transactions as well as minimize data breaches and chargebacks. It also completed its integration and support for Dinerware, Micros and Squirrel POS. Innovative Features: Offers a payment agnostic platform allowing guests to self-pay with credit card or Samsung Pay. Guests can auto-calculate tips, split the bill, and receive email receipts. TableSafe streamlines the payment process resulting in 8-minute faster table turns and reducing the shift close-out process by 10 minutes per server. 2019 Plans: Increase the analytics captured by its pay-at-the-table solution. The company will also expand its support for gift card and loyalty programs.
TouchBistro (www.touchbistro.com) teamed up with Chase to offer restaurants instant payment processing and a new, integrated mobile payment device that allows diners to pay at the table via tap, chip or magnetic strip. Integrated with Avero and with 7shifts to improve reporting and staff scheduling. Innovative Features: An accelerated and simplified bill-splitting function. 
Tray (www.tray.com) added online reservations, handheld payment devices with EMV, automated upselling on self-service kiosks, and barcode scanning for grab-and-go establishments. Via a partner integration, eliminated the need for third-party delivery tablets by injecting those orders directly into the POS system. Integrated with a cloud-based inventory management solution. Innovative Features: Using Omnivore, Tray is able to integrate with other POS systems, allowing businesses to layer on self-service solutions without having to replace their entire infrastructure. Devices are multi-modal, allowing the screen to be flipped to alternate between kiosk and POS modes. The mobile app enables guests to use phones as self-service kiosks and includes guest-to-guest interaction. A patented smart printer that enables mobile and online ordering without having to integrate with a POS. A cloud-based architecture with centralized monitoring and real-time alerts. 2019 Plans: Adding international payment processing capability and deploying outdoor kiosks.
Upserve (https://upserve.com) offered operators an inventory management solution that provides automated inventory, recipe costing, vendor management, and one-click purchasing. Enabled operators to embed the online ordering experience into their restaurant website and allowed diners to order ahead. Partnered with Resy to create a connection between guest data and reservations allowing restaurants to see incoming notable guests' preferred drinks, favorite dishes. Innovative Features: Builds a guest profile for every guest using a credit card, enabling operators to build customized lists and spot opportunities for effective marketing promotions. Menu graph that plots winners and losers. 2019 PLANS: Better forecasting and management tools. 
Xenial (www.xenial.com) acquired Sicom and created a Xenial Kiosk software development kit (SDK) that allows customers to connect a customized self-ordering user experience to the Xenial ordering solution. Xenial offers integration with Grubhub and launched Xenial Mobile Manager, which provides real-time metrics and notifications to both in and above-store managers. Innovative Features: A hybrid cloud POS. No per-terminal fees and no proprietary hardware. Merchants can tailor the experience for each channel. With an intentional focus on conversational ordering, the application is able to place orders as spoken. 2019 Plans: Launch Sicom's solutions, such as the indoor and outdoor menu displays, the IoT-connected kitchen production system and drive-thru management. 
Image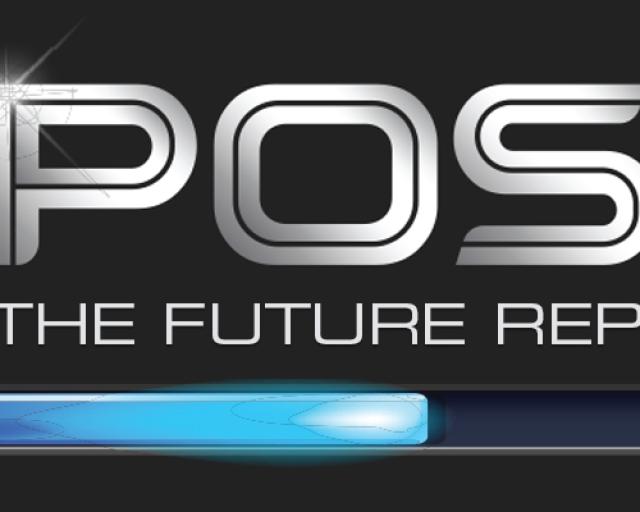 CAKE from Sysco Details How Future-Ready POS Provides Competitive Edge for Restaurants
Restaurant and tech partners need to start working on functionality to provide flexibility for customers to pay via a mobile device or cryptocurrency.
What is needed for mobile payments to have widespread adoption at restaurants and what must restaurants and tech partners do to be ready?
MAY: Mobile payment adoption at restaurants has proven to be successful when tied directly with a loyalty or rewards program. By connecting mobile payments to in-store loyalty and rewards, the industry could see much broader adoption of mobile payments. Restaurant and tech partners need to start working on functionality to provide flexibility for customers to pay via a mobile device or cryptocurrency, such as Bitcoin, as well as create a seamless experience to skip lines and get rewarded.

Cloud-based POS is a top feature for 61% of restaurant operators. How important do you think it will it be for POS systems "of the future" to be cloud-based?
MAY: It is no longer a question if cloud is the future in technology, it's a fact. Even legacy POS systems are now scrambling to catch up. Operators no longer want to be tied to onsite servers and want the freedom to do all the critical activities of running a business without being on location.  Key capabilities that cloud-based POS systems need are complete control and visibility for restaurant operators – allowing them to see business metrics, staff timesheets and their speed of service. Real-time decisions can be made based on this data and metrics any time from anywhere. The pay-for-upgrade model provided by most legacy POS systems are behind us, your POS software needs to stay current in order to be competitive in today's marketplace, and there is no way to do it without having a cloud-based POS.
Image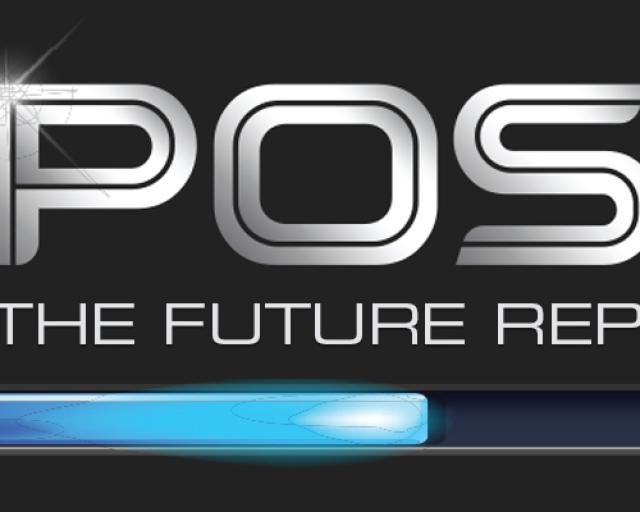 PARTECH Discusses Evolution of POS: Hyper Convenience for Guests & Efficiency for Operations
Consumers are showing an increasing preference to shop from their screens and the ability to have home delivery or an efficient pick up in store model. This effect is transferring to restaurants as online ordering and delivery.
What do you see happening in other industries or in consumer habits that will change how the POS in restaurants must be designed and programmed? What will be key functionalities?
JASKOLKA: The Amazon effect and evidence of what it is doing to retailers is real.  Consumers are showing an increasing preference to shop from their screens and the ability to have home delivery or an efficient pick up in store model. This effect is transferring to restaurants as online ordering and delivery. As a result, POS suppliers need to think about how this plays out through the system and in to kitchen operations.  Also, in an online ordering and delivery environment, store location may not be as relevant as store capacity and balancing work between sites.   
Cloud-based POS is a top feature for 61% of restaurant operators. How important do you think it will it be for POS systems "of the future" to be cloud-based? What are the key capabilities that this will enable?
JASKOLKA: Cloud-based POS is following the classic technology diffusion model and becoming a mainstream technology. We are past the innovator and early adopter phases and moving into the early majority. Using the successful deployments and business benefits realized by the early adopters as examples and evidence, the pragmatic, more risk averse early majority is beginning to deploy Cloud-POS at an increasing pace. While the late majority and market laggards will continue to conservatively adopt or skeptically remain on legacy POS architecture, it's only a matter of time before the vast majority migrate to cloud-based POS systems.