12/18/2018
Labor Trends Fueling 2019 Restaurant Technology Decisions
INDUSTRY RESEARCH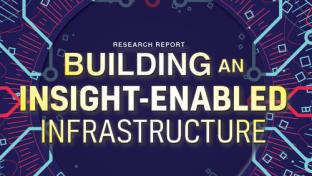 Restaurants reveal how to find ROI from business data.
Tech Bloat Boosts Need for Consolidation
Hitting your sales target can be tough when a surplus of software is eating managers' valuable time. In the 2018 report Building an Insight Enabled Infrastructure, Hospitality Technology found that more than 50% of restaurants use anywhere from 10 to 30 or more technologies in their daily operations.
To stay competitive, restaurants are prioritizing labor insights. Staffing and labor management ranked as the top areas where restaurants need deeper insight, according to the Building an Insight Enabled Infrastructure report.
A whopping 89% of restaurants said that labor percentage data had the highest value ranking. Scheduled overtime trend alerts were another particularly valuable — 29% said they are extremely valuable.
Much to the chagrin of restaurant managers, the HT report also found that 77% of restaurants still rely on spreadsheets for data visibility — an inefficient and ineffective way to gain valuable insights into your business.
Managers need actionable insights, not data dumps, in order to manage and optimize their labor spend. With integrated, cloud-based labor management and back-office solutions like Clarifi by HotSchedules, operators can arm managers with the data and the insights they need to execute perfect shifts.