An Insider's Guide to Innovation: eatsa CEO Talks Automation, Self Service
Get great content like this right in your inbox.
Subscribe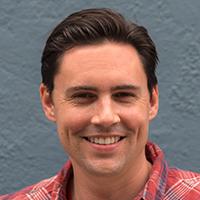 Interested in automation? At MURTEC in April, eatsa co-founder and CEO Tim Young pulls back the curtain on his innovative company to reveal how automation can provide the seamless experience customers want in a session titled "Behind the Automation Experience: New Approaches for a Self-Serve World."
Two years ago, eatsa redefined service in the restaurant industry with the launch of an entirely new, automated approach to fast casual dining. The concept enables locations to serve more than 500 made-to-order entrees every hour while delivering a customer experience that many have called "magical." Young will share how the company approached and solved the original challenge behind eatsa: how to make people fall in love with a vegetarian fast casual concept by using technology and design to reimagine the fulfillment process from start to finish. Young will also share eatsa's lessons learned about how to ensure an exceptional customer experience in an automated environment.
A veteran technology leader with a deep background in product and business design, Young was named to Nation's Restaurant News "Power List 2016" as one of the most powerful people in foodservice. He founded eatsa after eight years at enterprise software company Autonomy, where he led product, engineering, and technical operations and ultimately became the company's CTO. In 2011, Autonomy was acquired by Hewlett Packard for $11 billion in one of the largest software acquisitions in history. Young has a B.S. in Electrical Engineering and Computer Science (EECS) from the University of California, Berkeley.
About MURTEC
Now in its 23rd year, MURTEC has become the "Gold Standard" event for education and networking in the restaurant technology industry. The 2018 event will take place April 11-13, 2018, at the Paris Las Vegas Hotel & Casino and will feature a dynamic new format with a program crafted with the insights and expertise of a highly-engaged Advisory Council.
Hosting 700+ restaurant technology executives and solution providers, MURTEC has grown every year to expand on all fronts more technology, more education, more networking all while still maintaining an exclusivity and intimacy that fosters invaluable peer-to-peer idea-sharing. The 2018 schedule will still feature popular standbys including: the annual golf outing and MURTEC University sessions. Also back by popular demand will be the Top Women in Restaurant Technology Awards.
Now in its second year, the Top Women in Restaurant Technology Awards recognizes a diverse array of women in the foodservice technology industry, from restaurants and technology suppliers, who are reimagining how things are done in restaurants while demonstrating excellence in leadership, inventiveness and skill.
Other standout events include an IT Leadership Panel, featuring some of the industry's top technology executives, dynamic keynotes, engaging shorter format MURTALKS, interactive workshops, as well as ample networking time.
Another new feature for 2018 are MURTEC Exhibit Hall Tech Tours. These guided tours by HT staff will be divided into technology categories. Attendees will be presented with technology highlights which they can then learn more about during the numerous networking opportunities at the conference.
To register or learn more about MURTEC, follow this link: https://www.murtec.com/start/begina