Hospitality Technology Announces MURTEC 2018 Details
Get great content like this right in your inbox.
Subscribe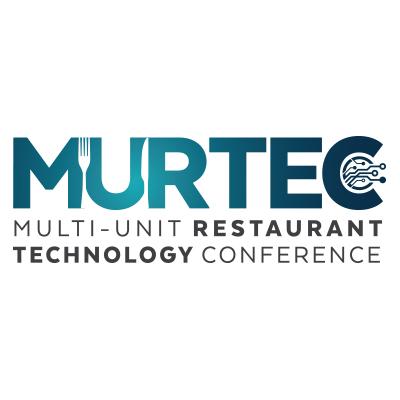 Hospitality Technology (HT) has announced a new date and location for MURTEC (Multi-Unit Restaurant Technology Conference) 2018. Now in its 23rd year, MURTEC has become the "Gold Standard" event for education and networking in the restaurant technology industry. The 2018 event will take place April 11-13, 2018 at the Paris Las Vegas Hotel & Casino and will feature a dynamic new format with a program crafted with the insights and expertise of a highly-engaged Advisory Council.
The MURTEC Advisory Council (MAC), is comprised of senior-level restaurant technology executives from a diverse array of restaurant brands and segments. The MAC assists in agenda development by assessing topics and evaluating potential speakers. This new process ensures that the content provided at MURTEC 2018 is reflective of what is happening in the industry and what operators are most interested in learning about.
Hosting 700+ restaurant technology executives and solution providers, MURTEC has grown every year to expand on all fronts – more technology, more education, more networking –all while still maintaining an exclusivity and intimacy that fosters invaluable peer-to-peer idea-sharing. The 2018 schedule will still feature popular standbys including: the annual golf outing and MURTEC University sessions. Also back by popular demand will be the Top Women in Restaurant Technology Awards.
Now in its second year, the Top Women in Restaurant Technology Awards recognizes a diverse array of females in the foodservice technology industry, from restaurants and technology suppliers, who are reimagining how things are done in restaurants while demonstrating excellence in leadership, inventiveness and skill.
Other standout events include an IT Leadership Panel, featuring some of the industry's top technology executives, dynamic keynotes, engaging shorter format MURTALKS, interactive workshops, as well as ample networking time.
Another new feature for 2018 are MURTEC Exhibit Hall Tech Tours. These guided tours by HT staff will be divided into technology categories. Attendees will be presented with technology highlights which they can then learn more about during the numerous networking opportunities at the conference.
About Hospitality Technology 
Hospitality Technology (HT) is the only publication dedicated to covering the role of information technology in improving business performance for hotel and restaurant operators. The Hospitality Technology editorial portfolio includes: a print publication that publishes nine times annually and reaches more than 16,000 hospitality industry executives, three networking and educational events (MURTEC, HT-NEXT and MURTEC Executive Summit), a comprehensive website, e-newsletters, web seminars, and several exclusive annual reports and studies. Visit Hospitality Technology online at http://www.hospitalitytech.com.
Hospitality Technology is published by Chicago-based EnsembleIQ.
About EnsembleIQ 
EnsembleIQ is a premier business intelligence resource that exists to help people and their organizations succeed. It is structured to serve the business-to-business needs of retailers, consumer goods manufacturers, technology vendors, marketing agencies and retail service providers by using its integrated network of media and information resources designed to inform, connect and provide actionable marketplace intelligence. Learn more about EnsembleIQ at http://www.ensembleiq.com. EnsembleIQ is a portfolio company of RFE Investment Partners, a private equity investor with more than 30 years of experience investing in growth companies in partnership with strong management teams. Information on RFE can be found at http://rfeip.com/.