02/08/2019
A Digital Facelift: Micro Apps Yield Macro Results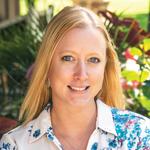 With the advent of home sharing websites and short-term vacation rentals, many hotels and resorts have struggled to grow revenue. However, the Grand View Lodge — a golf and spa resort in Minnesota — has found a way to increase revenue via a new digital interface. The new platform includes a concierge chatbot as well as micro-apps that enable guests to book activities, reserve golf times and more. In fact, the resort reports that the new interface reduced the response time to guest requests by 15%, lowered the number of concierge calls by 15% and increased resort activity sign-ups by 20%.
According to Amy Schultz, Director of Information Systems, Grand View Lodge, the original web-based interface served its initial purpose well but had its limitations.
"We always knew we had to get to a point where, whatever the interface, we could recognize the guest so we could customize the experience," she said.
Grand View Lodge ultimately ended up partnering with SpotCues to create its new digital interface. The first layer is a mobile app that contains a content feed so that the company can deliver content to targeted users based on whether or not they're staying at the lodge, which package they've selected, what group they're a part of and what activities they are participating in.
"This is a magnificent tool for us because of the diversity in our guest profiles and because it allows us to provide relevant information to only those applicable instead of inundating their feed with information that doesn't pertain to them," Schultz explained.
The digital interface also employs a highly dynamic layer of technology based on HTML5 "micro-apps." Grand View Lodge can update the content and functionality "behind the scenes" and "on the fly." There is also a back-end which it uses to manage the content and the micro-apps.
The digital interface also offers guests a concierge chatbot that uses a combination of technology developed by SpotCues and Grand View Lodge to deliver guest requests directly to housekeeping. 
Finally, the digital interface uses micro-apps within the mobile app. These micro-apps include activity sign-ups, dining reservations, tee time reservations, guest itinerary, a resort map, hours of operation, visibility to upcoming stays, and a list of announcements.
"The activities, itinerary, tee times, and dining reservation micro-apps are all integrated with our PMS that has modules for all of these components already. The micro-app taps into our PMS to give our guests access to this information," Schultz said. "Because the micro-apps are based on HTML5 technology, we can tap into any open API to utilize functionality of third-party providers. This has been a tremendous time saver in that it reduces the number of places that we are maintaining information."
While the resort is still in the early stage of implementation, Schultz says there has been a lot of excitement so far from repeat guests and members. 
---
What was your first job? 
My first job in the hospitality industry was waiting tables at Perkins. I did this while I worked my way through college.
What are your hobbies?
I'm in a band with three other women. I play guitar and sing. We perform once every couple months. I also like to snowboard, bike
and hike.
What technologies 
excite you? I'm not sure if AI and machine learning excite me or scare me. Right now we can be pretty certain when there is a human on the other end of a digital interaction, someday that will no longer be the case!
What is one other job that you would like to try? 
Ever since I was child, I have been infatuated with marine life. If I had the chance to try another job it would be: Dolphin Trainer/Caretaker 
What three people would you invite to lunch? Stephen Hawking, Bill Murray and Harriet Tubman. 
What is your favorite movie? Alice in Wonderland. I grew up obsessed with the Disney cartoon and watched it enough to have it memorized.