4 Steps to Manage Tech Changes in Your Restaurant Successfully
Get great content like this right in your inbox.
Subscribe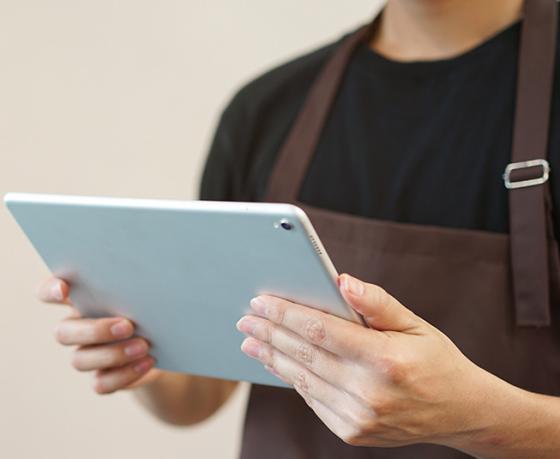 When it comes to implementing new technology in your restaurant, "change" is often viewed as a four-letter word. Corporate wants to roll out new initiatives. Managers can be set in their ways. Store owners seem uneasy about the impact the transition may have on productivity. But change is absolutely necessary as restaurants leave antiquated operating systems behind and usher in new, intelligent back-office platforms.
We currently find ourselves in a boom for restaurant technology, with systems designed to handle everything from employee scheduling to guest experience to inventory. And this boom is expected to continue, so if you're thinking about adopting new technologies in your restaurant, it's important to develop a sound change management strategy beforehand.
Excellence Requires Change, Change Requires Cross-Collaboration
Consolidating technology or changing out large, complex systems in restaurants is challenging for many reasons - reasons we don't have the space to list here today. But when it's time and the investment is there - restaurants need to leap at the opportunity to modernize stores.
IT leaders must assess technology stacks and how current systems align to future trends, initiatives and performance of the business. Be sure to consider the operator's point of view — IT must understand how solutions are used in the field.
Corporate technology leaders can achieve this by staying close to store owners, operators and managers to really understand how they are using (or not using) the technology. Oftentimes, stories from the end-user can help pinpoint problem areas or opportunities for future decisions and rollout procedures.
2. Become Your Company's Champion for Tech Change
Before the point of implementing new technology, it's important to work across functional departments to proactively identify needs on behalf of all stakeholders — from the VP of Operations and the Chief Information Officer all the way down to the payroll administrators, regional specialists, and store-level managers.
IT leaders must do more than simply build a business case. You also need to involve key influencers across departments and show them how a solution could help them by improving processes and decision making at all levels. Will the technology you're considering cut the time it takes to process payroll? Then get payroll administrators on board to help advocate for the solution.
3. Consolidate Technology with Strategic Partners
Tech bloat is a burden on many companies in the restaurant industry. According to an industry research report, Building an Insight-Enabled Infrastructure, Hospitality Technology found that 53% of restaurants said they have more than 10 systems or applications to power operations and another 7% said they rely on 30 systems or more. It is possible to simplify your tech stack, especially if you replace three solutions with one partner.
The key word there is "partners" in today's saturated tech environment. There is a technology vendor for seemingly every function of the restaurant business in 2018 and consolidation is a must. But it's also vital for companies to work with real partners, who are invested in your brand and your success.
Success Plans Should Include:
Timelines
Account representation
Product feature request processes
Rollout plans
Training calendars
Key performance indicators
4. Build Success Plans with your Partners
One of the ways that partnership plays out is through mutual success plans. Share your KPIs with your technology vendor and work with them to report back the success of technology investment.
Establish an agreed-upon number of KPIs that are tied to your company performance that your partner can monitor. This allows both you and technology partner to share the journey and help you show the positive results.
Want to hear more musings from Restaurant IT Leaders?
Tune into the HotSchedules OpX Podcast for an interview with Anthony Mejia, VP of IT at Lazy Dog Restaurant & Bar.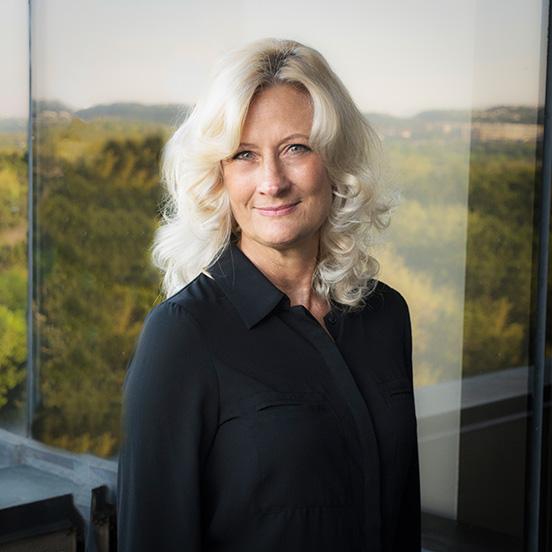 Mary Hamill is the Vice President of Sales Solutions at HotSchedules, provider of Clarifi™, the first cloud-based intelligent operating platform for restaurants. With more than 20 years of experience in the industry, Hamill and her team help some of the world's largest restaurant brands solve workforce and back office challenges through HotSchedules' innovative technology solutions. She is also a recipient of Hospitality Technology's Top Women in Restaurant Technology Award.