04/04/2018
2018 Top Women in Restaurant Technology
There is a shortage of women in the technology field. According to research from the National Center for Women in Information Technology, in 2016, only 26% of the computing workforce were women. The organization asserts that this lack of gender equality will only be rectified by a systemic, comprehensive approach to diversity. 
The second annual Top Women in Restaurant Technology awards honor women from both restaurants and technology suppliers who have been making their mark in this male-dominated industry. These impressive professionals are recognized for outstanding achievement in helping to reimagine restaurant processes and operations while demonstrating excellence in leadership, inventiveness and skill. The emerging cracks in the glass ceiling are in large part due to the efforts and achievements of women like this. It is with great pride, that Hospitality Technology, with sponsorship by SALIDO, introduces the 2018 Top Women in Restaurant Technology...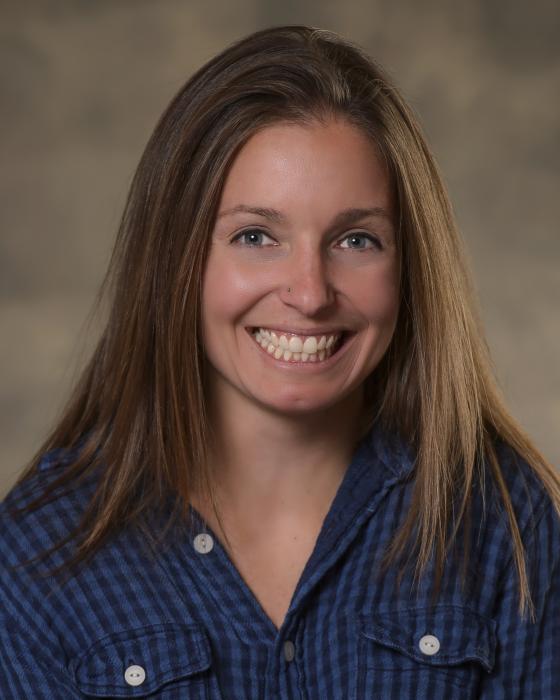 RISING STAR
Tapping into Technology's Potential
Caroline Wise
Tripleseat Software
Caroline Wise fell in love with hospitality technology and its potential when she spearheaded the installation of  Tripleseat software at the inn where she was working at the time. In particular, she became passionate for the way technology can change the way a business works, make employees' lives easier and more productive, and help ensure the customer has a good experience. Soon after, Wise was offered a job with Tripleseat. Her field experience in the private dining industry was a great asset to help her to understand not only the software, but also the customer.
Wise and her team work to make feature requests from current customers, prospective clients and even internal employees a reality in future releases of the software. Wise prioritizes the features, pitches them to Tripleseat's CEO and CTO, and manages the selected projects from start to finish. Over the course of the last year, Wise has managed the release of 17 major new features in addition to other projects. During her four-and-a-half year tenure, she has helped grow the company from 400 customers to more than 3,500 and was key to its low churn rate during its high growth years. She is also responsible for installing the company's software at more than 1,000 customer locations and took on a leadership role within the onboarding process at Tripleseat by creating a training playbook and implementing new user webinars, on-site training seminars.
"I am beyond grateful for the opportunity to be nominated for and win this amazing award in the industry I love," Wise said. "I am thankful for Tripleseat and my team for allowing me to grow; without them I would not have been able to get to where I am currently. I'm eager to see what is to come in the future!"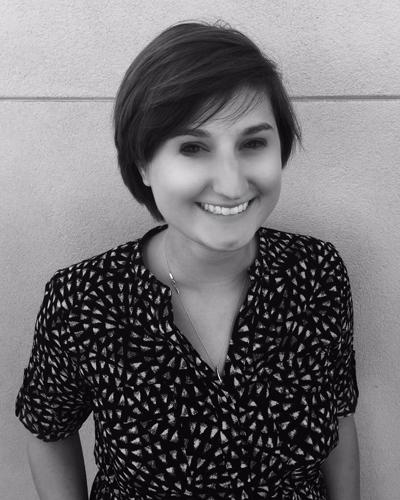 From in the Trenches to the Tech Team
Lauren LaFortune
Sage Hospitality
Shortly after college, LaFortune began working for Sage Restaurant Group as a host. Over the course of nine years, she was promoted to supervisor, manager, senior restaurant manager and eventually general manager. During that time, she demonstrated exceptional IT skills even though she had no formal background or training in an IT field. Realizing her natural talent in this area, Sage Hospitality's home office IT team "stole" her from operations to work with them as a systems analyst and database manager. Armed with a deep understanding of how restaurants operate internally and management structure, LaFortune is viewed as an extremely capable and valuable IT resource.
 Since her move to IT, LaFortune has become primarily responsible for POS, accounting and labor management projects. A recent project involved integrating timekeeping from Aloha over to ADP coupled with several above store accounting packages at 22 restaurants spanning 11 core brands and six minor brands. Her deep knowledge of restaurant labor, including laws on overtime, tipping and labor modeling, led to a "flawless rollout." When significant challenges appeared throughout the process, LaFortune brought the vendors together to achieve full functionality. The result: more accurate labor reporting, better scheduling and dramatic savings in operational expenses. 
"Lauren quickly proved herself capable of much more than she was ever hired to do," said Matt Schwartz, SVP & CTO, Sage Restaurant Group. "We regularly refer to her as 'My future boss.' Her tenacity and drive are second to none."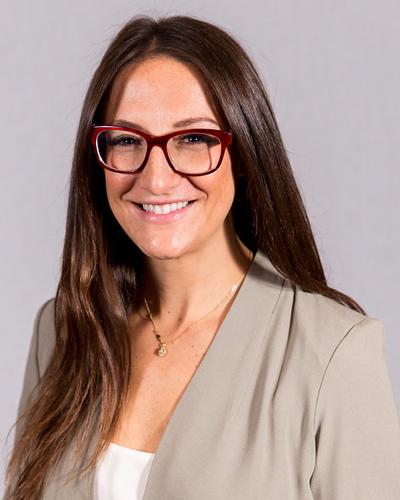 The API and Partnership Evangelist
Marissa Polichene
Toast
Marissa Polichene, technical program manager for Toast, joined Toast in 2015 as the first enterprise program manager on the customer success team. In 2016 she became program manager of the Technical Partner Program, responsible for managing the Toast partnership program from a product perspective. This entails evaluating partners who want to come into the program, managing the onboarding and certification of partners within the program, advocating for Toast's partners and the program's needs, educating customers and internal Toast teams about partners, and ensuring that the program operates efficiently and effectively. This requires that Polichene demonstrate not just strong analytical skills but also excellent customer empathy, motivational speaking skills, and training skills.  
She has developed internal tools, training, and documentation for the Toast Partnership Program which educated Toast teams across the organization, helping to close more sales and make account management and support more efficient. She revamped and relaunched the Partnership onboarding program, improving the number of partners Toast can successfully add to its ecosystem. Toast's partnerships grew from a handful to 50+, and the customer usage of Partners built on Toast's APIs has grown 100% year-over-year.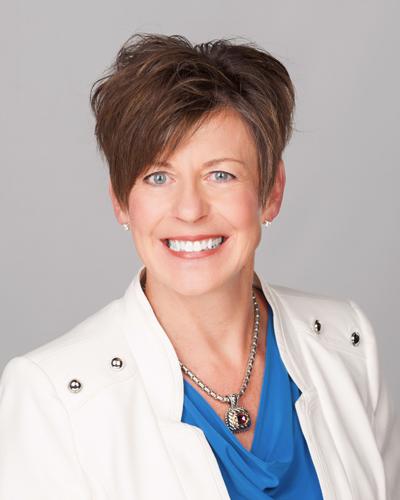 INNOVATOR 
The Change Agent 
Tamy Duplantis
Le Duff America 
When Tamy Duplantis joined Le Duff America in January 2017 as VP of IT, she hit the ground running. She quickly assessed the current state of technology, the costs of supporting legacy systems, the short-term projects and budgets queued up for the year, and the strategic objectives across Le Duff America's 10 brands including Bruegger's Bagels and La Madeleine Country French Café.
Duplantis has been a change agent who has led business and technology transformation throughout her career and most recently created an enterprise technology strategy for Le Duff America. She built alignment across multiple brands and franchisees, created the investment and ROI models that sold the vision, built partnerships with multiple industry vendor leaders, and is delivering successfully against an aggressive timeline.
Duplantis' recommendation: one enterprise technology strategy to migrate more than 500 restaurants running eight different point-of-sale systems and five back-office systems on to one integrated technology that would leverage Le Duff's scale, replace end-of-life systems, and provide a solid standard technology foundation to grow the business. 
With these core layers of the technology stack being built and put in place during the next 18 months, she is leading a digital strategy team to design and implement an integrated digital stack that increases guest engagement and drives off-premise revenue channels through mobile, online, loyalty, catering, and delivery. For Duplantis, it's a challenge she relishes. "I love solving problems and empowering people with tools and information that transform how they operate and help them achieve amazing results," she says.
Looking ahead, Duplantis sees the need for more technology vendors to collaborate. "Because the technology that's in the hands of the guest is now talking to the POS in the store, these two worlds of technology have become one integrated technology stack, and we are pulling the POS vendor, the mobile app vendor, and the delivery dispatch vendors around one table to replace custom integration with tightly integrated APIs and broadcast services," she says.
Duplantis observes that new solutions are driving the legacy players to open platforms with more scalable integration and information availability. "The internet introduced huge disruption and now consumer mobile engagement is the new game changer for technology," she says.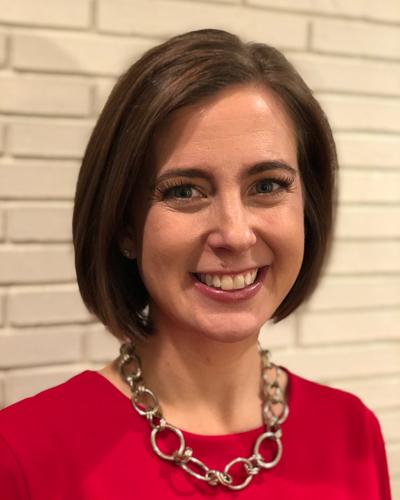 Leveraging Data to ID Digital Options that Resonate
Anne Fischer
Papa John's International
When the world's third-largest pizza delivery company has 65% of its sales coming through mobile and digital, it cannot afford to take chances with the handling of those channels. As the VP of the newly formed product management division for Papa John's International, Anne Fischer has proven that the brand's digital persona is in more than capable hands. Fischer is responsible for guiding the efforts around the company's overall digital consumer experience as well as for leading the product strategy and design efforts for the company's technology portfolio. She serves as the voice of the customer and functions as the conduit between business goals and technology execution.  
 With a career that includes some of the top guest-oriented brands — Walt Disney Company and SeaWorld — Fischer was drawn to the restaurant industry because she saw an opportunity to "lean into guest service in a bigger way beyond just serving a meal, but truly creating connections that meaningfully improve that customer's everyday life." 
As an example, Fischer fondly recalls one of the first projects she spearheaded at Papa John's — the development of a feature called Papa Priority. Fischer drew on her personal experiences as a mother, knowing that there are situations when a family needs to expedite pizza delivery. This particular digital service enables that in a similar fashion to how Disney's "Fast Pass" allows guests to skip the line.
 Mike Nettles, SVP & chief digital and information officer, praises her ability to "not only get inside the heads and hearts of the customer, but also operators to design and deliver meaningful features and platforms to enhance ordering and order fulfillment."
While the convenience and scale that comes from automation intrigues Fischer, she maintains her view that the industry needs to remember its roots. She believes that making someone feel welcome and delighted is where break-through customer experiences and brand differentiation happens. "We have unprecedented access to customer preferences. I'm bullish about the opportunity to use that to bring more personalization into the experience," she says.
Under Fischer's leadership, Papa John's has enjoyed many industry firsts including the launch of an ordering experience via Apple TV. In 2018, Fischer is focusing on overhauling in-store technology solutions for GMs and associates.
"I'm honored to be recognized alongside the women that have won this award," Fischer says. "It's important that we lift up the next generation of technology leaders. I'm committed to do my part."
A Pioneer in Piloting New Programs
Mary Hamill
HotSchedules 
As VP of sales engineering, Hamill leads a team of 12 sales and solutions engineers, a department she built from the ground up. She occupies a unique position between sales, product and the customer. She plays a large role in product development as well as translating industry challenges and customer needs into product roadmaps that deliver innovative and usable solutions that drive results. Much of her influence comes from her experiences with customers — which translates into solutions that are ultimately better and more usable by staff. She also began and currently runs HotSchedule's Pilot Program that ensures customers successfully implement, train and test the company's tools so as to see expected return on investment.
Hamill co-founded the HotSchedule's Women's Initiative & Networking Group in March 2017 to proactively improve work for women in technology as well as their roles at the company. She wanted to implement a program that would enhance her female coworkers' personal and professional growth by fostering mentorship, professional development and knowledge-sharing. The program is actively engaging with senior leadership in order to ensure women are represented in executive discussions. Since its formation, WING has tripled in growth.
 "Helping women grow in technology is so important to me," Hamill says. "There are so many women in technology that are truly inspiring. The growth of women in technology is very significant and awards such as this represent the value  that women bring to the technology field."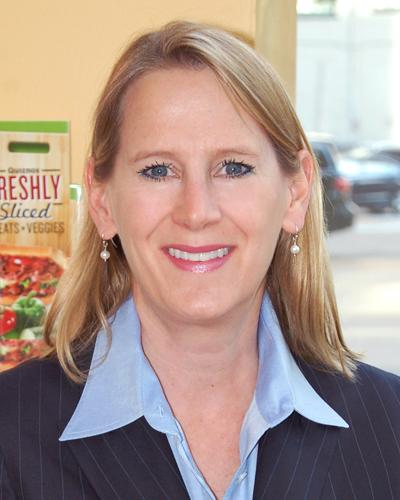 Tapping the Power of Mobile Loyalty
Susan Lintonsmith
Quiznos 
In her first job out of graduate school, in marketing for Pizza Hut, Susan Lintonsmith learned the importance of loyalty marketing.
"Technology was not very advanced at that time, but we used the information we had to make smart choices with our budgets and around how we reached consumers with relevant messaging," she says.
Over the years Lintonsmith has become a champion for using technology to engage and market to customers and drive sales. Prior to Lintonsmith moving up to president and CEO of Quiznos in 2016, the fast casual chain did not have a mobile loyalty program. That same year, she led the development and integration of Quiznos' POS systems, which enabled the brand to launch an app-based loyalty program, Quiznos' Toasty Points, that allows guests to order and pay via mobile at its more than 500 locations in North America.
The app empowers Lintonsmith and her team to collect customer feedback on everything from menu preferences to service improvements and technology tweaks. After several months, Quiznos' app garnered more than 500,000 check-ins, processed more than 82,000 online and mobile orders, and received 30,000+ guest feedback comments.
The app is among the efforts that have boosted Quiznos' bottom line resulting in approximately 30 weeks of positive sales growth within the past 12 months. "In a very competitive industry and a challenging environment, I'm proud to know that our business initiatives, including focus on the loyalty program and online ordering and payment, are working," says Lintonsmith.
Thanks to the mobile app data, Quiznos is learning more about its core guests and is using this information to create relevant offers. Lintonsmith expects mobile ordering and payments to continue to grow as guests increasingly seek convenience.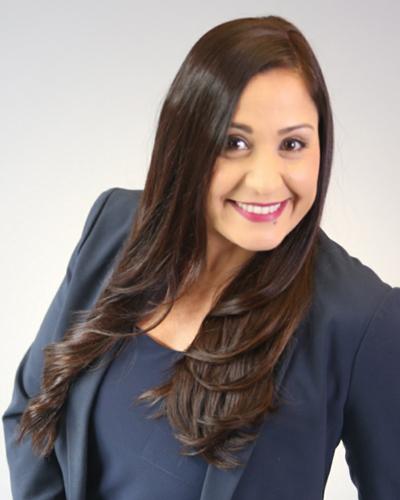 Creating Innovative Solutions to Improve Customer Experience & Ops
Veronica Luna
Taco Bell
During Veronica Luna's 19 years at Taco Bell, she's worked in tech roles in FOH, BOH and in operations giving her a 360-degree view of the QSR business. Her insights across these critical areas have inspired innovative ideas such as Taco Bell's first app and first kiosk. She's most proud of her trailblazing work on Taco Bell's app that launched in 2014. "Integrating new platforms with legacy systems while ensuring the operational procedure was seamless, is not an easy task," says Luna. "This program helped elevate our brand, prove we can innovate without complete disruption to operators, and helped lay the foundation for future innovation."
Coworker Dan Fulwiler credits Luna's well-rounded experience for being able to deliver innovative solutions that benefit both customer and operator. "She understands the challenges team members face in the restaurant, and the importance of efficiency and reduced complexity that can be enabled through technology," says Fulwiler.
Luna has used her restaurant operations experience, tech acumen, and consumer-driven thinking to improve the mobile app, to deliver a new Tacobell.com consumer experience and to create a kiosk. Luna says she's most interested in technology that can improve the experience in and out of the restaurant. "The amazing part of the world today is that if you dream it, there is a technology to make it a reality. The QSR industry has only scratched
the surface."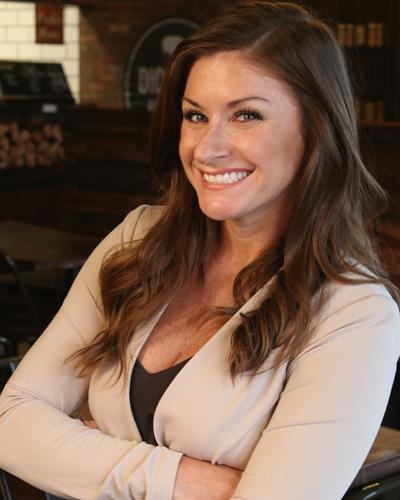 Gaining Competitive Edge with Integrated Data 
Michelle Matthews
Dickey's Barbecue Pit
Dickey's Barbecue Pit has increased its third-party sales by nearly 300 percent year-over-year, thanks to the efforts of Michelle Matthews, VP of direct sales. Since joining the company in 2011, Matthews has led the company's efforts in catering, sales and third-party channels. She created Dickey's catering hotline, which fields up to 2,500 calls and 6,000 online leads per month. The catering hotline has been responsible for increasing catering sales system-wide by 25 percent.
Under Matthews' leadership, Dickey's in-house programmers are working to incorporate a proprietary CRM into its online ordering platform. Most recently, Matthews has introduced a new business segment for Dickey's through third-party channel services such as Grub Hub and Door Dash, and has been integrating third-party vendors and data into its sales reports and POS. 
For Matthews, it's all about data and the insights they bring. "Knowledge provides you with a competitive advantage," she says. "At Dickey's, we pride ourselves on using actionable data in our day-to-day business. Through this, we are able to better serve guests and further the brand as a whole."
Matthews is exploring the efficiencies provided by voice-enabled technology. "We are currently working with iOLAP to create and implement a system where our pit master can ask Alexa questions. When implemented correctly, this will change the restaurant industry."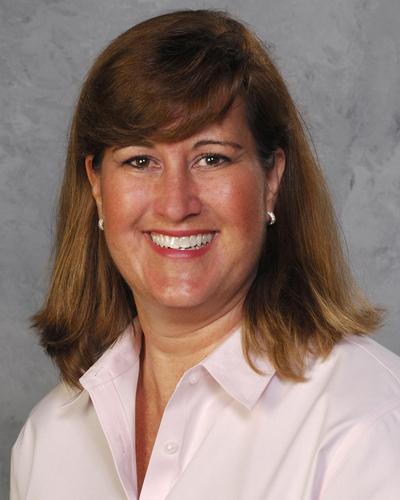 INFLUENCER: LIFETIME ACHIEVEMENT AWARD
Always Learning, Always Teaching
Kathy Yeoman
Darden Restaurants
One of the core values at Darden Restaurants is, "Always Learning, Always Teaching." This could also be the mantra of the company's VP of IT Kathy Yeoman, who joined the Darden team 15+ years ago. Yeoman's personal guiding principles have led her to where she is today. The first is that she always wants to make a difference, second is the ability to continue to learn and grow; and finally she must enjoy what she is doing. Her current role has allowed her to achieve all three.      
Today, Yeoman leads a team of 40 individuals who comprise the SOA/Architecture, CRM & QA and PMO teams charged with automating and improving how the company uses technology. She is responsible for developing Darden's long-term technology roadmap, defining its architectural vision, managing its IT financials & Project Management Office (PMO), and delivering the data needed to drive business insights.
An educator at heart, Yeoman started her career as a high school physics teacher. She is actively involved in Darden's Employee Resource Groups (ERGs) and served as the executive advisor to the Darden Women's Network, where she helped guide the group on vision, strategy and how to accomplish goals. Yeoman was instrumental in the group's focus on developing female leaders and finding ways to provide opportunities to advance their careers.  
One of the most impressive accomplishments came after Yeoman identified an opportunity to provide a more efficient, robust and reliable intranet to serve as a resource for all the tools, reports and communications Darden's 175,000 team members need to do their jobs every day. Yeoman and her team successfully implemented a new system, called krowD, that solved all the problems. Each day krowD receives more than 50,000 unique visits, and 1 million+ unique visits per month. krowD's ability to share and capture data across the organization has resulted in improved guest relations at LongHorn Steakhouse, increased sales, catering orders and increased server attentiveness scores on guest surveys at Olive Garden.
Yeoman is most proud of helping others grow and succeed. "It is easy to get caught up in the day-to-day details of the many initiatives that are going on, or struggle with the complexities that accompany any technology project, but as leaders, it is our responsibility to help our teams overcome challenges," she says. "It is our job to remove obstacles and enable them to succeed. Watching my teams succeed is the best part of my job!"