02/27/2018
Three Ways Technology Will Transform Luxury Concierge in 2018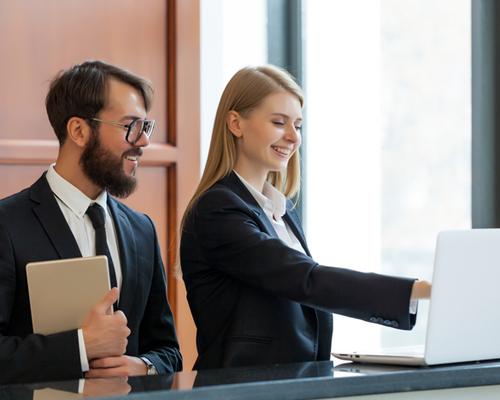 For decades, the luxury concierge industry has been focused on very personal, high touch interactions, centered on delivering exceptional experiences. Because of this, technology has remained behind-the-scenes.
Fortunately, times are changing.
Driven by customer expectations for increased digital connectivity, universally fast-paced lifestyles, demand for instant gratification, and smart phone applications permeating every aspect of our lives, the luxury concierge industry is developing ways to enhance the customer experience by integrating traditional services with new, cutting edge technology.
To stay relevant, concierge and customer loyalty companies must speed up the pace of innovation and adopt new strategies, while also striking the right balance between dedicated human interaction and digital automation. This "Human + Digital" approach is critical to foster deeper relationships, deliver more personalization, and curate richer experiences for customers - at scale.  
This article from John Paul discusses some specific technologies that will enhance the concierge landscape this year.
Chatbots, Machine Learning and Artificial Intelligence
Today there are hundreds of thousands of chatbots, or 'bots,' that provide everything from medical advice to weather conditions through an interactive interface. Most bots function on a set of rules and are only as smart as they are programmed to be.
However, the next generation of bots will leverage machine learning and applied experience to become smarter over time. We are starting to see bots that can self-learn without being specifically programmed. These bots are able to provide a more meaningful response to customers' requests, bring speed and efficiency to the concierge market and minimize human error, all while still delivering a very personalized experience.
The concierge industry is now using this technology to respond to inquiries and handle simple requests, simulating human conversation with natural language processing. This automates aspects of the business, enabling human concierges to spend more time on complex requests while the bots provide 24/7, uninterrupted coverage.
Artificial Intelligence is also being leveraged to help the human element - the concierges -provide better, more personalized, experiences. In the past, the success of the luxury concierge industry has in part relied on the ability of concierges to manually capture as much information about a client as possible, and either remember it or manually enter requests and preferences into a CRM. This information then becomes instrumental is fulfilling future requests.
Modern technology is streamlining this process. Now data is mined using natural language technology during phone conversations, emails and text messages between concierge and client (or bot and client). Look-alike technology is being used to predict what customers will like based on requests completed by similar profiles, which helps proactively assist brand new customers in a way that simulates a long history of dedicated 1:1 service.
In 2018, we will see more instances of the data being mined from external sources combined with internal data, to create an even more advanced customer profile. In addition to being able to offer a personalized experience at scale, this also provides an anticipation of needs that is uncannily aligned with the clients' own. Concierge combined with an advanced data aggregator enables human concierges to better predict what customers want and make fast, personalized expert recommendations, anywhere in the world.
Connected Devices & Smart-Home Assistants
Concierge services are becoming accessible via connected smart-home assistants such as Amazon Alexa and Google Home, as well as wearable devices like the 3rd Generation Apple Watch and the $3,000 wearable Android device from Louis Vuitton, the Tambour Horizon.
These devices bring real-time convenience and connectivity to customers wherever they are. From the comfort of their own homes or on-the-go, clients can request concierge assistance and access services with the use of their voice through new touchpoints in a more seamless way. In 2018, use of concierge through connected devices will continue to increase, while new devices will become available such as Apple HomePod, which is expected to launch early this year.
Geo Targeting & Advanced Location Services
Geo targeting enables human concierges to bring clients customized options based on their exact location.  While this isn't a new concept, geo targeting in concierge will become super-charged this year as the digital consumer becomes even more connected through bots, artificial intelligence and machine learning. The combination of advanced connectivity and geo targeting will enable concierges to offer tailored options and recommendations that integrate location with previous preferences and activities.
The location services themselves are becoming even more refined, able to target a 4'x4' space around the customer which moves as they move, as opposed to an 8-city block radius of the past. For example, a concierge armed with a client's real-time location can immediately pre-select offers or suggestions on dining, entertainment, and more for booking. They can even deliver personalized messages to their customers based on whether they're coming, going, or staying in for the evening, and notify them of attractions or upcoming events they may enjoy during their vacation based on preferences and past behavior. Concierge can even notify a restaurant that a customer will be late for their reservation if they can see that the person is stuck in traffic and moving slowly. 
Throughout this year we will see more examples of the digitally enhanced concierge. This "augmented concierge" will be a human supported by technology, delivering the next level of service experience. Brands and companies who pay for customer loyalty strategies such as concierge on behalf of their customer or employees will see services like this emerge as a scalable option for larger groups of people, and those who have invested behind the high-touch service will see increased ROI.