The Science & Systems of Precision Forecasting
Get great content like this right in your inbox.
Subscribe
This blog post contains portions of an interview with Mary Hamill, Vice President of Sales Solutions at HotSchedules, which appears in the industry report Building an Insight-Enabled Infrastructure. The interview explores the answer to a primary concern for restaurant operators — how does forecasting accuracy impact guest experience and overall revenue growth?
Customer experience is a top concern for restaurants and a differentiator in the crowded industry. How do you see this impacting restaurants' strategies?
MARY HAMILL: Delivering a great product and a great experience is table stakes — we know that. In today's saturated operating environment, consumers demand even more. Guests want to feel engaged, empowered, heard, delighted, and rewarded. The challenge that restaurants face is how to execute on this day in and day out so that guests come back and restaurants can predict traffic patterns. This is especially important when all of your flaws can be collected and reduced to a star-rating - there's a mentality that there's little room for error.
How can smart scheduling and labor management impact experience?
HAMILL: For restaurants, your key differentiator is your guest experience - the culmination of your quality, consistency and service. What drives excellent service and a perfect shift? Staff levels. I've seen it time and time again with our customers who use advanced labor forecasting. When staff levels are darn near perfect, the results are higher levels of productivity, appropriate workloads, consistently great food, and ultimately happy guests. We have a saying around here, "If you staff for a $2,000 lunch, you'll get a $2,000 lunch. If you staff for a $3,000 lunch, you get a $3,000 lunch."
How can precision forecasting improve managers' decisions and store performance?
HAMILL: Forecasts remove uncertainty from the financial planning and analysis process. They also simplify scheduling for managers, providing a blueprint that benefits the bottom line. Industries spend billions annually trying to drive an accurate forecast — and this is the challenge for restaurants today. Advanced forecasting capabilities helps managers improve decisions and store performance in several key areas:
Better Forecasting Competency: With more advanced labor forecasting, managers are able to better understand and plan for the right number of shifts needed to accommodate sales and guest volume.
Time Savings: Once configured, advanced forecasting does the heavy lifting, giving managers a series of templates to work off of instead of always starting from scratch.
Precision Scheduling: Managers are able to schedule with accuracy using precise and historical information from forecasted, scheduled, budgeted and actual hours.
Coaching Opportunities: After-the-fact reporting on optimal staff volume over each week enhances coaching and managerial opportunities.
How can these benefits help to get buy-in from operators and employees to utilize technology?
HAMILL: Operators have to get this level of predictability down to a science because at the
end of the day, we're all measured against the results. The better visibility and predictability you have into your business, the more you're going to be able to predict demand and build optimal schedules. Managers can get behind this when they are able to reduce the time it takes to create and manage schedules, increase sales and ultimately, their bonus. It's truly a win-win for the manager, the employees - who have more predictable schedules - and for the business as a whole. In fact, just the other day we heard from a customer who has seen over $110,000 in savings because of their new forecasting process — those are the results that get me excited.
Click here to download the full report now!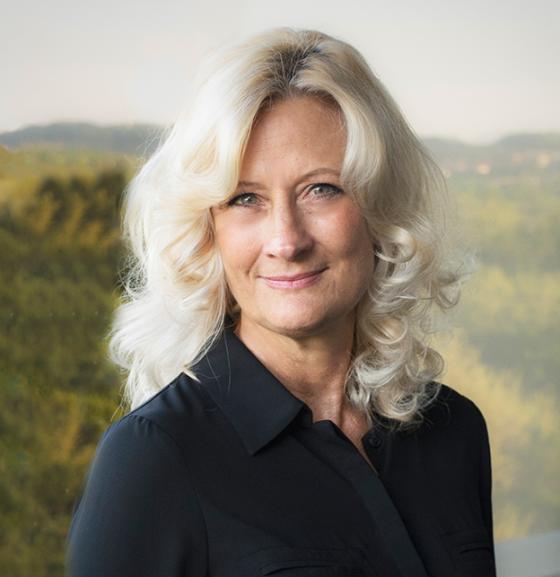 Mary Hamill is the Vice President of Sales Solutions at HotSchedules, provider of Clarifi™, the first cloud-based intelligent operating platform for restaurants. With more than 20 years of experience in the industry, Hamill and her team help some of the world's largest restaurant brands solve workforce and back office challenges through HotSchedules' innovative technology solutions. She is also a recipient of Hospitality Technology's Top Women in Restaurant Technology Award.