Pollo Tropical, Taco Cabana to Test Kiosks, Third-Party Delivery
Get great content like this right in your inbox.
Subscribe
Fiesta Restaurant Group shared details of its renewal plan for its Pollo Tropical and Taco Cabana brands during a Q3 earnings call with analysts.
"…We have been working intensely to elevate Pollo and Taco and develop a strong long-term business model that can serve as a foundation for Fiesta's future growth," said Rich Stockinger, President and Chief Executive Officer. "Although these efforts have required substantial near-term investments, they have also led to enhance guest experiences through improved food quality and hospitality and have enabled us to build a track record of comparable restaurant sales momentum and increased profit per transaction."
For the quarter, total revenues increased 10.1%, while consolidated adjusted EBITDA rose 14.2%. The full earnings release is available online.
Laying the Foundation for Growth
To promote awareness of the Pollo Tropical concept, the company has been using a variety of marketing techniques to lure in new and returning customers including broadcast, social media and local store marketing, explained Danny Meisenheimer, Senior Vice President, Chief Operating Officer and Pollo Tropical President. During Q3, Pollo Tropical used social media to promote its daily deals such as Wildcard Wednesdays.
"Operationally, our main points of focus since launching the renewal program have been hospitality, guest and team engagement and speed of service," said Meisenheimer.
During Q3, the company rolled out its updated guest engagement platform, which has been "a tremendous help for our general managers to address any guest experience opportunities more quickly," Meisenheimer added. "We are currently in the process of upgrading our portable point-of-sale (POS) tablets to access payment to improve speed of service and throughput in our drive thrus."
 "While we continue to make progress, we still can do more to improve," Meisenheimer said.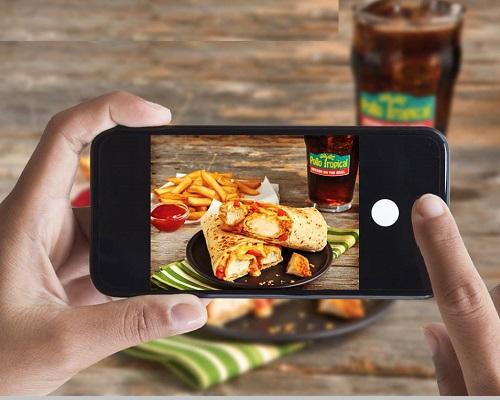 Tech Initiatives: Pollo Tropical
Fiesta is using technology beyond the portable POS tablets to help drive these improvements in guest satisfaction and other core KPIs. Before the end of 2018, Pollo Tropical will be piloting its My Pollo loyal loyalty program in its updated mobile app.
The brand will also pilot third-party delivery in the South Florida market in the next few weeks. Then in early 2019, "We will begin testing kiosks, which we believe will increase average ticket and improve order accuracy," Meisenheimer said.
The brand has built out its catering infrastructure and put the appropriate operations, marketing and sales staff in place to target corporate events and holiday gatherings. To fulfill those orders, "We are planning to utilize centralized kitchens in South Florida and leverage designated hub restaurants in other markets," Meisenheimer explained.
Tech Initiatives: Taco Cabana 
Taco Cabana is also undergoing its own technology revamp and recently rolled out its My TC loyalty program, an updated online ordering platform and mobile app.
Both Pollo Tropical and Taco Cabana plan to launch digital gift cards by the end of the year. (Just in time for holiday gift giving, both brands have already launched traditional gift cards at wholesale clubs, including Sam's Clubs and BJ's.)
Taco Cabana will also test kiosks next year and is in the process of adding tableside ordering and payment in select locations "to increase sales in the dining room," Stockinger said.
Like its sister brand Pollo Tropical, Taco Cabana will test third-party delivery and expand its catering ops.
"Related to our off-premise focus, we will conduct a pilot test with a third-party vendor in early 2019 and are currently implementing the infrastructure of our catering program," Stockinger said.
 "As you can see, we're working hard to bring these two unique brands to the fullest potential," Stockinger said.