Learn How Travel Brands Can Upgrade to First-Class CX
Get great content like this right in your inbox.
Subscribe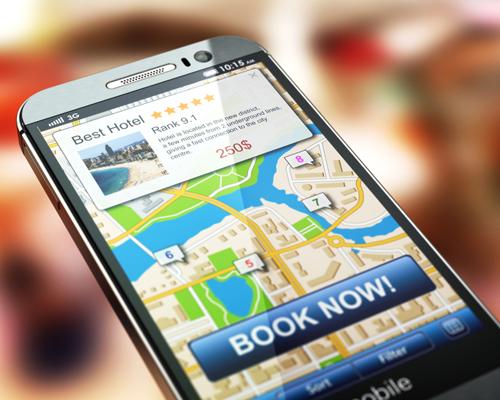 The travel industry is facing explosive and unprecedented amounts of digital growth, with travel apps leading the charge. A recent report on app usage in the U.S. shows that roughly 70 percent of smartphone users install at least one app per month, with travel apps having the biggest room for continued usage growth, with consumers now spending more than two hours per month on travel apps.
Additionally, more than 75 percent of Americans admit to using travel apps do everything from determine a travel location, book accommodations, make restaurant reservations and purchase experience add-ons like concert tickets and walking tours.
It goes without saying that this is a huge opportunity for hospitality brands to amplify their digital customer experience (CX) strategy and reach new customers who regularly use travel apps. But deciding on which channels, platforms and technologies to hone to best reach consumers is complex, regardless of whether your brand is just venturing into the digital realm, or already has an established digital presence.
Connectivity is critical
The brands that are most successful in effectively and continuously developing new ways to reach consumers are those who integrate their digital strategies with a human touch. In our tech-focused era, it is essential to remember that customers still crave a personal connection. In fact, they prefer it. A report by Accenture reveals that 83 percent of U.S. consumers prefer dealing with human beings over digital channels.
This article from Acticall Sitel Group will discuss a few ways that brands are upleveling their CX by placing a "customer-first" policy on their digital marketing strategies.
The value of versatility
The beauty of omnichannel versatility is that customers don't have to visit an all-inclusive resort to get all-inclusive customer service. Guest experiences should be streamlined from the moment they set foot in your location, and long after they leave – and this includes digital spaces. Expedia, for instance, is tapping into the "try before you buy" market by testing a new VR initiative that allows customers to take a tour of the hotel rooms they are interested in before booking. This is an approach that any hospitality business, whether a large hotel chain or an independent inn, can easily leverage and supplement with a human touch. For example, an easy and automated way to personalize the VR experience could be to send a follow-up email with the list of rooms or locations your prospective guest virtually toured, and placing a handwritten note on the bedside table thanking your guest for choosing that location when they arrive.
Build loyalty through immersive storytelling
Just like an overnight concierge, chatbots provide customers with 24/7 customer service. As AI and automation continue to advance, chatbots are becoming increasingly effective at providing personalized and immediate assistance to customers, which frees up time for human employees to provide deep and empathetic customer care to more complex issues. This human-digital partnership is critical as 73 percent of consumers expect customer service to be easier and more convenient, and 61 percent want it to be faster.
It is also evident that consumers want more than just a basic Q&A when it comes to engaging with a brand's bot. Take Disney's Zootopia-inspired Facebook Messenger bot, Judy Hopps. Although this tool is purely digital, Disney was able to humanize the bot by channeling the authentic voice of this character from one of their highest grossing films, the company is able to provide users with a personalized, interactive and entertaining experience by prompting them to solve mysteries, earn police badges and share achievements on social media - a great strategy for keeping fidgety kids absorbed while waiting in line for Dumbo or the teacups. What's more, this bot is able to engage in deep and contextual conversation, allowing Ms. Hopps to remember and respond to a wide and varied range of user input, including user information, preferences and past experiences, in order to provide a personalized experience with every interaction.
You're only as good as your last review
Word-of-mouth is a brand's most powerful tool, and – in this age of sharing — it can also be a brand's biggest downfall if customers are not able to conveniently access and provide feedback on their experiences.
Widgets are one of the easiest and most effective ways for hospitality brands to provide customers with a platform to voice immediate and honest feedback on your customer service. What's more, brands are recognizing that they can enhance their CX through this shift toward transparency, while gaining invaluable customer insights. Through review-powered applications like TripAdvisor Widgets, hospitality brands can download the widgets to their site and share with prospective guests the firsthand experiences of previous visitors. Brands can leverage these insights if they notice that, for instance, guests consistently comment on the quality of the products used in the hotel spa. The hotel might consider gifting return guests with a small bag of samples, or a discount for their next visit. Widgets, like TripAdvisor's, are also useful helping customers make more informed decisions when it comes to rounding out their trips with restaurant experiences and local activities.
Brands cannot underestimate the power of human connection if they want to take their CX to the next level. This is more critical as digital tools make travel more accessible to consumers than ever before. While it is crucial to harness these next-gen tools in order to stay competitive in the digital age, it is equally essential, if not more so, that your brand maintain a focus on and invest in strategies that humanize and personalize your CX, regardless of the tools they use.