02/08/2019
The IT Progress Report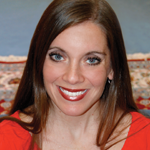 It is rarely good news for parents with children in school to get a phone call that starts with, "Is this [insert kid's name here]'s mom/dad?" So when I got such a call the other day, my affirmative reply was not uttered with a tone of positive anticipation. The caller sensed my agitation and immediately assured me that nothing was wrong, this was just my three-year-old's first pre-school "progress report."
The main takeaways: academically all is fine; we need to work on listening. 
While combing through the responses to this year's Industry Outlook, Hospitality Technology's advisors offer their own progress report on the IT industry. 
The main takeaways: great innovation is out there; the industry might need to work on listening. 
HT's advisors all agree that there is much to be excited about for the IT landscape, but in order for innovation to yield measurable benefits, restaurants and hotels need to develop strategies that hinge on what they're being told. This means listening to what guests and employees are saying through a myriad of means. The tools are all there to mine those sources for all manner of insights!
Not surprisingly, many advisors called out data as the key focus for 2019. From the predictive to the artificial to the analytical, intelligence is a top corporate asset and business driver all rolled into one. 
"...If you can gather the right data and predict what guests want and make those suggestions in a seamless way, you gain an advantage." – Marcus Wasdin, CIO, Atlanta Hawks & State Farm Arena
As with all progress reports, identifying areas to work on is just part of the process. The needle needs to move. I hope that by the time the next annual updates roll around, listening will be a mastered skillset – for both the hospitality technology industry and my daughter.