How to Navigate the Digital Ordering Landscape and Work with Third Party Providers
Get great content like this right in your inbox.
Subscribe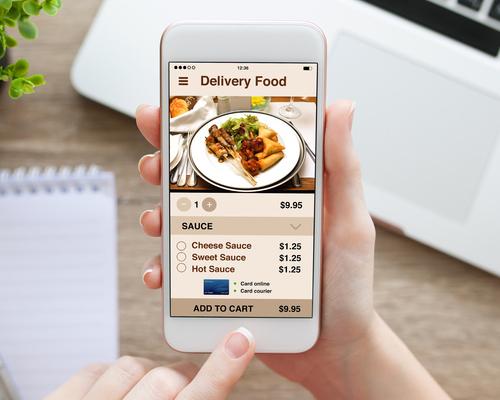 GrubHub and Eat24 are two of the largest third-party referral agents in the USA and in the UK, Deliveroo, JustEat and others follow the same model. Commissions on sales are said to be in the middle teens and range up to 30% and beyond which is well above typical restaurant margins. If that was not enough, other massive third-party companies like Facebook and Amazon have designs on the restaurant industry. Facebook has placed an "Order Food" menu item on its main navigation page and Amazon has a food order and delivery service for its Prime Customers. These companies want a slice of revenue but perhaps more importantly, they want the transaction data associated with these food orders.
With all this activity and all these players clamoring for your customers' attention, what should you do? This article from Preoday offers 7 suggestions for restaurateurs.
Provide customers with the mobile experience they want, but keep your restaurant in the driver's seat. Consumers are using their mobile phones and computers to increasingly buy goods and services. It's where the growth is occurring in the restaurant industry. A mobile ordering service is really an extension of your physical restaurant in much the same way as a drive-thru, but with significantly more reach and effectiveness. It's a way to provide the ultimate convenience to your customer by giving them control of the order experience. They can take as long as they want to place an order without waiting in line and they can customize an order much more precisely than trying to talk to a drive-through speaker. Better yet, once they have placed an order, they can save it to a favorites list and then reorder it with a few taps. This drives repeat business. There are turnkey solutions in the market that can quite easily help your restaurant rollout a mobile service under your own brand for a very reasonable investment and help you understand how to work with it and succeed.
Market your mobile service. "If we build it they will come" is a great anthem for a movie but it's not the real world. Driving awareness and then offering incentives to use your mobile service is a way to strengthen your customer relationship and develop repeat customers. All kinds of promotions can be considered including digital coupons, frequent guest awards, reward points and other customer engagement incentives.
Leverage the data that comes through your mobile channel. The mobile channel is rich with customer information. It allows you to understand your customer base much more intimately than any other channel. You will have their contact information and their food preferences and other data that allows you to market to them in a much more focused and personal way. A good mobile partner will help you identify and leverage the data to help you develop a richer customer experience that drives more repeat visits and revenue. Third-party referral agents maintain ownership of the customer order data, and charge you for that information.
Include mobile ordering and payment in all your strategies. Before adding on another 500 square feet to your restaurant or opening another location, consider rolling out a mobile ordering service or strengthening/enhancing your existing mobile service. It is much less costly to invest in a mobile/digital ordering service, and the return on this investment will likely surprise you. Some restaurants are now opening exclusively as delivery or take-out concepts. Perhaps your next location should be a delivery-only location where all or part of your menu is available for mobile ordering. These are the types of things you should consider when thinking about expansion strategies.
Use third-party order providers for the right reasons. Have a strategic outcome in mind because many of these vendors demand a significant percentage of each sale (i.e., mid-teens up to 30% per transaction) as compensation for their services. On the plus side, third-party order providers can facilitate order flow, which can, in turn, increase the number of steady customers. However, these mobile orders may not be profitable after a hefty commission is paid and incremental operational expenses are counted. Operationally, a restaurant may have to re-enter the new orders into their kitchen management system which drives cost and orders can be dropped or entered incorrectly which creates customer dissatisfaction.  If you must rely on such services, a good strategy is to develop relationships with referred customers and migrate them to your own mobile ordering platform, which should be much less expensive, where you can capture their customer data, market to them directly, and create an experience unique to your restaurant.
Consider delivery. You can still roll out a mobile ordering service for carry-out as a first step, but then you might want to consider a delivery option. This can further expand your sales as customers can't always come to your location, or simply prefer not to. Business and party orders can fall into this category, as well as consumers who are time-strapped or are otherwise unable to visit your location in person. Delivery expands your geographical reach, thereby increasing your market size and potential revenues. You can also specialize in specific types of delivery orders, such as business or special event orders. There are a lot of ways to think about this service to make it relevant to your restaurant's market strategy.
Know your numbers. Understand the full cost of an order from a third-party order provider and know how that fits into your business and financial plan. If you take the time to dissect the numbers, it will likely not make sense unless you have a strategy in mind to convert those customers to your own mobile channel. Understand if you need to have a minimum mobile order rule in place. Is it worth delivering a $2.50 order to the other side of town? Understand the value of a customer on your mobile order platform who orders and re-orders consistently. These are the customers you want to keep.
There is a lot of activity in the restaurant industry by all kinds of non-restaurant players looking to step into the order flow and extract value. The opportunity for restaurateurs involves taking decisive action to reclaim, as well as maintain, their customers by leveraging their own mobile channels, while simultaneously giving their consumers the digital experiences they want.