Chipotle Doubles Down on Digital
Get great content like this right in your inbox.
Subscribe
With digital orders growing at a rapid-fire pace, Chipotle Mexican Grill Inc. is transforming its back of house and front of house to support the demand. The fast-casual brand plans to have digital pickup shelves in all of its locations by the middle of 2019 and second make lines by the end of 2019.
To date, 750 locations have added second make lines for digital orders, and digital pickup shelves are in 350 restaurants, said Brian R. Niccol, CEO, in a quarterly earnings call with analysts. Digital sales grew 48% and now accounting for 11.2% of sales, Niccol said. Total overall sales grew 8.6% to $1.2 billion, driven by comparable restaurant sales increases of 4.4%, and 28 new restaurants opened in the quarter, the company reported.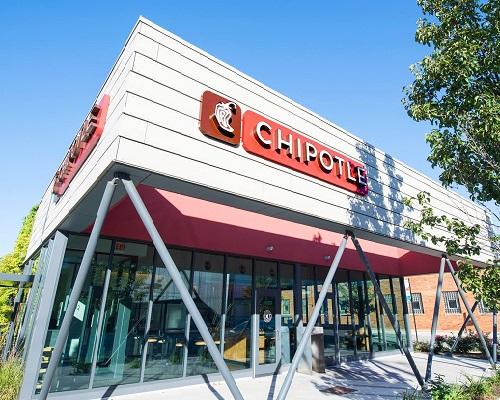 "Expanding the reach of our digital system remains a key priority in providing our guests with easier access and greater convenience," said Niccol.  
Third-party delivery is part of that formula.  Current delivery times, Niccol said, are under 30 minutes. But as part of its goal to offer greater convenience, Chipotle is expanding its test of digital order pickup lanes. These locations have a drive-up window for guests to pick-up digital orders. "It's clear from these tests that our guests appreciate the added convenience as these restaurants generate digital sales that are far above our national average," Niccol said. "This format is also a win for operations, as the window leverages our digital make line."
The fast-casual restaurant is not relying solely on digital marketing to drive brand awareness. On national TV, the "For Real" marketing campaign  "celebrates what is uniquely Chipotle, that our food reflects our belief that there is a connection between how food is raised and prepared and how it tastes," Niccol explained. "Real flavors, real ingredients, and real cooking techniques result in food that simply tastes better."
It is a message that's resonating.  "While we are a brand that speaks to everyone, our consumer research tells us that we are particularly relevant to millennials and Gen Z consumers who share our values," said Niccol.
To communicate with these guests, the brand plans a nationwide rollout of its loyalty program next year. In September, Chipotle began testing its loyalty program in three markets. "It's very early, but sign-ups look promising, and we'll evaluate and learn from the loyalty test as it moves through the stage-gates," Niccol said.
"…I think over time, our loyalty program and using analytics to inform how we incentivize behaviors is going be the future. You'll see us continue to use what I would call broad scale incentives as we build the database and get people into our loyalty program, get people using the mobile app. But where we're ultimately headed is we want – I think we're less than 50% awareness on these digital platforms. We need to improve that dramatically. And then once we get them into the platform, we need to create a capability around using analytics to drive the right incentives for the right cohort at the right time."