Captain D's Triples Loyalty Registrations
Get great content like this right in your inbox.
Subscribe
Text-to-join enrollment feature simplifies process for self registration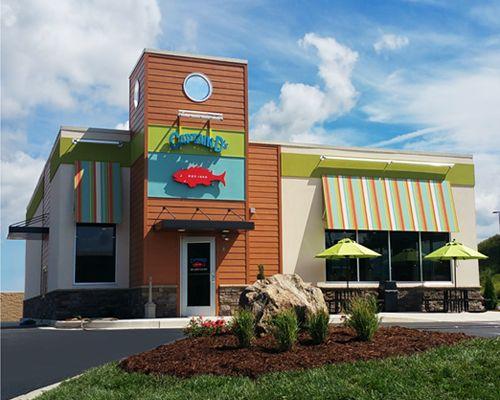 For its efforts, the seafood restaurant brand has received the 2018 Paytronix Loyaltees Award for Early Adoption from Paytronix Systems Inc.    
Captain D's has been rolling out its D's Club loyalty program to company stores in 22 states with the aim of full system roll-out. The brand had seen great results from an initial loyalty program pilot, which rewarded guests with special coupons and exclusive offers. Captain D's realized success for the nationwide launch required an easier way for guests to join the program, and for store managers to train new employees on the loyalty program.
Paytronix built a new "SMS Text-Back" feature, which enables Captain D's cashiers to simply request a mobile phone number from guests, who then receive an immediate text asking for their email address. Paytronix automatically attaches the phone and email to the new guests' loyalty account, while the guest enjoys being able to immediately begin earning rewards.
"Paytronix got it up and running quickly, so now our guests receive the text immediately after agreeing to sign up for the loyalty program. This is perhaps one of the most frictionless sign-ups in the industry said Bob Kraut, CMO at Captain D's. "The new text-back feature drove a boost in Captain D's enrollment by making it easier to register and put Loyalty front and center as we launched the new program."
After just six weeks with the text-back program, Captain D's grew its registration rate by 300%.
"The Captain D's VIP Rewards program also gives our restaurant employees a reason to engage and talk with guests on a weekly basis, so it's creating better interaction with guests and a stronger customer experience," added Kraut.
  The Paytronix Loyaltees is an annual awards program designed to identify and spotlight Paytronix customers who are leveraging the Paytronix Rewards platform to deliver truly innovative and market-defining guest experiences. Captain D's is the 2018 "Early Adopter" winner, recognizing forward-thinking brands that are seeing results by leading the pack in new technology adoption.
Stop by Paytronix Booth 6070 at NRA 2018 to learn more about Paytronix mobile app and Text-to-Join capabilities.