Best Western Unveils New Tech Initiatives at Its 2018 North American Conference
Get great content like this right in your inbox.
Subscribe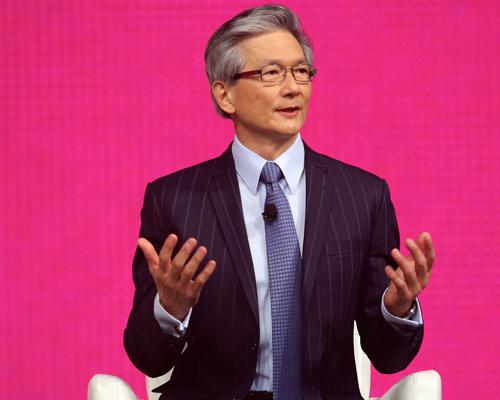 During Best Western's 2018 North American Conference, executives frequently referred to the journey this well-known hotel brand has taken to get to where it is today. In fact, the theme of the convention was "Today's Best Western" and focused in many ways on how the company continues to innovate and appeal to today's ever changing, tech-oriented customer.
"The world is changing fast," said David Kong, CEO, Best Western. "We have to embrace the thinking that it's only going to get faster. We need to embrace and drive change… What used to be amazing is now either ordinary or obsolete."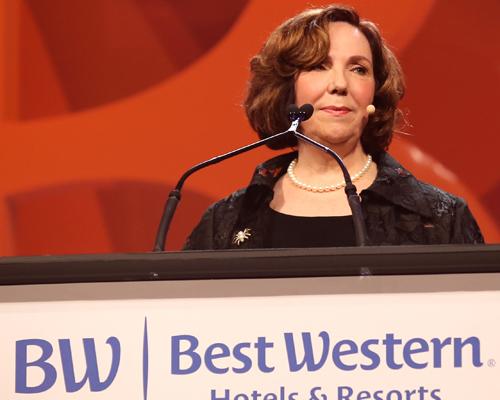 Improving Customer Loyalty
Dorothy Dowling, senior vice president and chief marketing officer, followed Kong on stage and discussed the theme of innovation from a customer loyalty standpoint.
"What does it take to win the customer today and tomorrow?" she asked the audience. Her answer: "Whether in digital, Best Western Rewards or Sales, we must identify the basics and perform them better than anyone. I know that with our powerful team, an ALL IN mindset at all levels of the brand, and a brilliant delivery of the basics, tomorrow's Best Western will eclipse today's."
Dowling then went on to discuss how Best Western has partnered with brands such as Amazon, Google and IBM to improve brand awareness and customer loyalty. In particular she stressed the importance of sharing "vital" consumer data.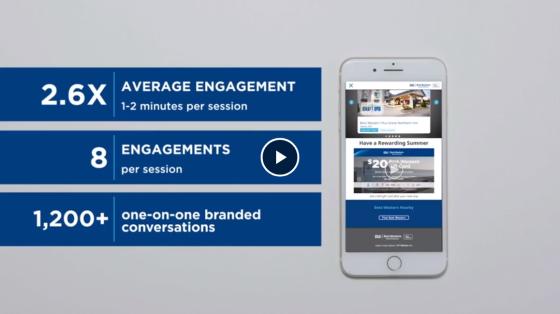 "This data allows Best Western to create customized consumer messages. It helps us find our best customers, own the moments that matter, and increase our relevance," she noted.
In particular she called out Best Western's recent ad campaign with IBM Watson and its use of artificial intelligence. Results from that campaign included:
Users spent twice as long engaging with the ads compared to the industry average

Best Western saw eight engagements per session

The campaign generated 1200 one-on-one branded conversations.
Dowling also discussed past partnerships with Google, from high-res hotel photos to 360-degree virtual tour videos. Then she announced Best Western's new project that will allow the hotel to send "road warriors" customized messages through Google Maps regarding upcoming Best Western locations on their route.
She also announced new advancements to the Best Western Rewards Program.
"Our loyalty program is a shining example of what happens when you get the brilliant basics right," Dowling stated.
The Best Western rewards program began 30 years ago in 1988, had 180,000 members and generated $200 million – a revenue contribution of 2.5% - in its first year. By the end of 2018, the program will have grown to 37 million members – up more than 13% in just one year – and revenue contribution will be $1.5 billion dollars or almost 48%, an increase of four percentage points over 2017.
To continue enhancing the program's value and encourage more loyalty members, Best Western announced that consumers can now earn points when dining out at restaurants. On top of that, it will also allow members to convert their points to currency, so they can use their points to purchase items wherever Apple Pay and Android Pay is accepted.
"With almost every major retailer accepting Apple and Android Pay, Best Western Rewards Points becomes an anywhere, anything currency," Dowling proclaimed. "This is a first, no other brand is doing this!"
Dowling shared the improvements made to its Best Western Rewards Chatbot, a conversational agent for Facebook Messenger which launched last year
Members can access their rewards account, receive special offers and information, check their point balance, and receive answers to questions about membership perks.
"I can't tell you how excited I am about these enhancements to Best Western Rewards," Dowling stated. "Not only will they ensure our continued success, they'll entice even more customers to join in."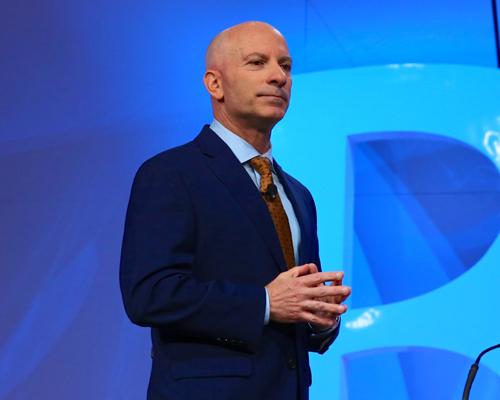 Back-of-House Innovations
Ron Pohl, senior vice president and chief operating officer,  shared insights into Best Western's back-office innovations such as new enhancements to its revenue management platform: Bestrev which includes a partnership with OTA Insight. This new partnership will double the amount of rate shopping performed at hotels, helping owners to make better pricing decisions. Pohl described how the system will forecast in real-time in response to events over the entire booking horizon, how it will adapt and learn, manage inventory and restrictions and will dynamically manage and upsell room types.
"Artificial intelligence is the future of revenue management, and it will become more accurate forecasting and reacting to changes in demand, and send you alerts," Pohl added. "In the future, instead of alerts through text messages or emails, we're exploring an Alexa-type technology for revenue management."
Pohl also went on to comment on the guest experience. In particular he focused on the relevance of in-home technology to hotel experiences.
"If a technology is available at your house, you expect it in a hotel room, right?" He asked the audience. "Don't you expect all of the luxuries of home in your hotel experience?"
Pohl then focused on Best Western's use of high-speed, mobile engagement and guest room entertainment. It's mobile engagement platform, through Runtriz, has been successfully implemented at 900 hotels in North America. It offers guests pre-arrival emails, the opportunity to check-in online in advance of arrival, make requests and purchase upgrades and amenities, allows for text messaging with hotel staff while on site, offers a local digital concierge feature through TripAdvisor, and offers ease of check-out. Results from this platform were quite impressive. According to Pohl, guests using mobile check-in increased their overall experience by 4.1%, mobile requests increased 8.8%, and the platform generated $340,000 dollars in incremental revenue to the hotels.
"Today's platform is just the beginning," Pohl announced. "Over the next six months, the platform will be reintroduced as an app. It will provide the same capabilities: check-in and out, text messaging, etc. And hotels that offer ASSA ABLOY locking systems will be able to offer their guests mobile keys via the app."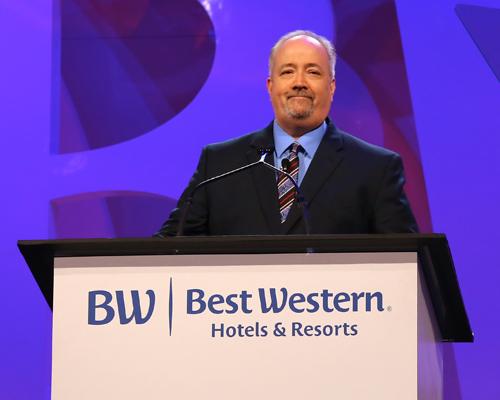 Cybersecurity and PMS Reduction
Greg Adams, senior vice president and chief digital officer, finished out the morning with a discussion of cyber security. He began by playing a video clip showing a woman spilling coffee on a fake presentation and then asking a front desk agent to reprint her presentation from a USB she provided. The USB contained malware and the hotel system was immediately infected.
He then went on to discuss how Best Western is working hard to beef up its network security which includes replacing VSAT at every one of its North American hotels with a managed firewall. Currently, 1,400 of its hotels have installed the Hotel Managed Security Service Firewall.
He then went on to discuss Best Western's brand digital channels and how they're being used to compete with third-party disruptors. Adams described the company's website and mobile apps a "truly global digital ecosystem" and explained that it has 19 separate websites in 24 languages. Results include 16 straight months of positive year-over-year growth and in July 2018, BestWestern.com generated a new all-time single month record of $78.5 million dollars. Meanwhile, the last 12 months saw BestWestern.com producing $795 million dollars in revenue for its properties around the world. This was an 18.4% year-over-year increase adding up to an additional $124 million dollars for its hotels.
To continue this great success, Adams stressed the need to "focus" even "obsess" about what truly matters. One such thing: cybersecurity training for staff.
"You can have the best antivirus and malware software, firewalls and monitoring services in the world," he explained. "It only takes one employee clicking on the wrong link or giving system access to the wrong person. I urge you to obsess over ongoing cybersecurity training for your staff, specifically phishing and social engineering schemes."
Adams also went on to urge owners at the conference to tighten up e-mail and website restrictions as their properties and "staff will remain exposed to more risk" if they fail to do so.
Adams also discussed how the company has focused on putting in place a credit card tokenization scheme for its central reservation system. Doing so allows Best Western to lower its ongoing costs for meeting PCI compliance requirements, but it also allows them to safely store payment information for Rewards members in their profile, giving guests a 1-Click reservation process. This removes friction from the digital booking experience and will drive more money to the bottom line, Adams noted.
The last thing Adams asked owners to "obsess" over was the property management system. Currently, Best Western supports 17 different PMS globally, including eight in North America – more than any other company.
"Imagine the effort and complexity it takes to develop, test and launch changes to 17 different PMS products," Adams said. "However, if we join together and embrace the changes we need to make on our journey to reduce the number of PMS, we can help many of you solve some of the challenges you're currently experiencing."