2019 Top Women in Restaurant Technology
Get great content like this right in your inbox.
Subscribe
Here are some heartening statistics for women in technology: Women now make up more than half of new computer science graduates and junior developers entering the workforce, according to a March 2018 study from tech recruiting company HackerRank. Women under 25 are also 33% more likely to study computer science than those who were born before 1983, according to the study. 
While these are certainly steps in the right direction, currently only about a quarter of professional computing jobs are held by women, according to the National Center for Women & Information Technology. Boosting this percentage will not only benefit the perception of women in tech, it will help meet the anticipated  future demand for computer science professionals. The U.S. Department of Labor estimates 1.1 million computing-related job openings in the U.S. by 2024, but more than two-thirds of these jobs could go unfilled due to the insufficient pool of college graduates with computer-related degrees.
Hospitality Technology's third annual Top Women in Restaurant Technology awards honor women from both restaurants and technology suppliers who have been making their mark in a male-dominated industry. These professionals are recognized for outstanding achievement in helping to reimagine restaurant processes and operations while demonstrating excellence in leadership, inventiveness and skill.
This year's winners have all demonstrated incredible passion and accomplishments that will inspire the IT professionals of today and tomorrow. It is with great pride that Hospitality Technology, with sponsorship by 7Shifts, introduces the 2019 Top Women in Restaurant Technology.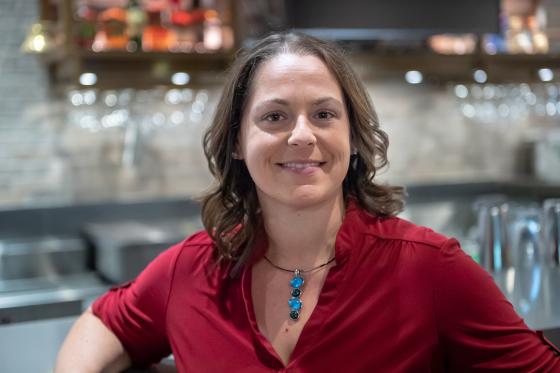 RISING STAR
From Restaurant Ops to IT
Carissa De Santis, TGI Fridays
After spending a significant part of her career in restaurant operations, Carissa De Santis jumped at the chance to move over to IT at TGI Fridays corporate office in Carrollton, Texas. "I felt that I had a unique skillset to offer having had operational experience, and it allowed me to contribute at a global level to make an impact with the technologies in our restaurants to improve efficiency and profitability," she says.
De Santis leads TGI Fridays Restaurant Technology Solutions team with more than 20 people; she oversees POS, kitchen, back-office and guest-facing technology inside TGI Friday's 850+ restaurants around the world. She also spearheads efforts to create new innovation utilizing the latest in artificial intelligence (AI) and machine learning technologies.
Her exceptional communication and leadership skills have contributed to her success, says Sherif Mityas, chief experience officer. The team "consistently goes above and beyond, and their loyalty to her is without question," he adds. "In this day in age, when technology resources frequently move positions and organizations, Carissa's team currently has a 98% retention rate over the last three years — no one wants to leave Carissa's team."
De Santis says she's most passionate about technologies that impact both the guest experience as well as operators' bottom lines. For example, TGI Fridays use of tablets for tableside ordering. 
Carissa took the initiative and drove the entire effort from start to finish — well beyond just delivering a new tool to the field, she drove all the change management activity as well to create a truly measurable impact to our store teams.
Sherif Mityas, Chief Experience Officer, TGI Fridays
She also works to identify and solve pain points. One of her recent accomplishments was creating an AI-powered assistant for general managers. From her experience as a general manager, she had first-hand knowledge of the required tasks that chain GMs to the back office for an hour each day. She led a cross-functional team of internal and external support to create an AI-powered "assistant" for the GMs. The AI tool learns how to most efficiently run the location and creates recommendations on labor scheduling, waste management, fraud, ordering, etc. The tool allows GMs to get out from the back-office and spend more quality time with guests and team members improving guest satisfaction and team member retention.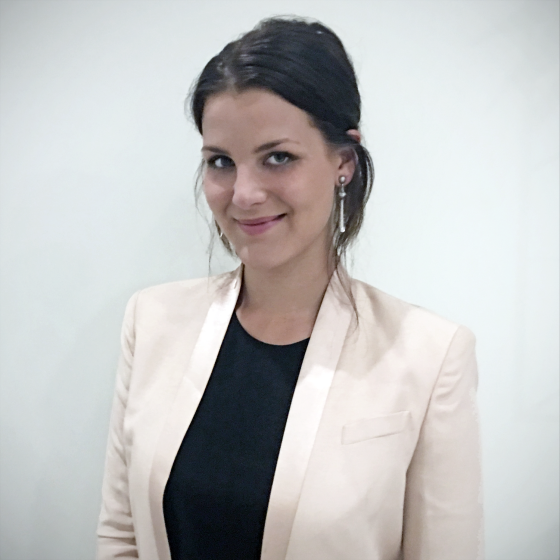 RISING STAR
Seeing the Big Picture
Laura Kirkwood, Merivale
Laura Kirkwood began her career in the hospitality industry in marketing where she became "obsessed" with understanding the customer — from analyzing data and journey mapping, to identifying gaps in the business around customer experience that could be solved with a technological solution.
In her role as head of Innovation and customer experience at Sydney-based Merivale, Kirkwood created an award-winning, mobile-friendly website and developed the company's first Customer Insights Program, which involved integrating a number of platforms across sales, marketing, technology and finance to provide actionable insights around the guest experience across all 70+ venues and touch points. Within its first year, this program delivered a 40% increase in response rate and informed sales and service training guides across all venues, improving customer engagement leading to increased retention and incremental revenue.
Technology is a huge passion for Kirkwood, who was named Employee of the Year in 2017. "I am motivated by looking at the big picture of our business, from the current state to future state, and mapping out where technology can improve operational processes, drive cost efficiency and enhance staff and guest experience," she says.
Particularly in the hospitality industry, technology should be a secret helping hand that is powering people … to exceed quality and service standards.
In the coming year, Kirkwood expects the shift to digital ordering solutions and more seamless payments solutions to continue. "It won't be long until you can walk out of a restaurant after paying with your face," she predicts.
When it comes to future advancements, Kirkwood is looking forward to implementing seamless technology "that feels so natural you wouldn't even know it was there," she says.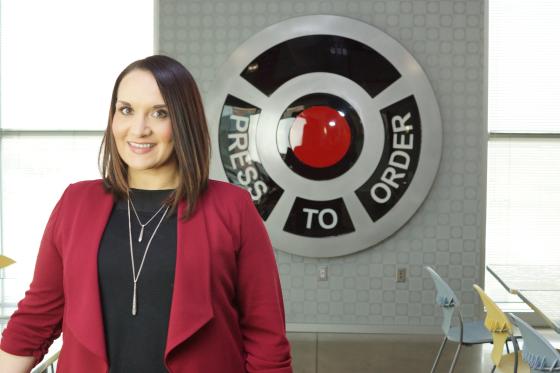 RISING STAR
Improving the User Experience
Cacy Merrifield, Sonic Drive-In
Cacy Merrifield didn't decide on a career in restaurant technology; "This career really chose me," she says. "I jumped in with both feet and found my place as part of a team that helped me find my passion in life."
Her first team project entailed setting up a new technology tool and training operators to use it. The result: food and paper costs were slashed by more than 150 basis points.  
I witnessed how technology can make a positive impact on the operator experience while impacting the bottom line and was hooked.
Casey Merrifield, Sonic Drive-In
Now the director of program management, Merrifield is most passionate about technology that improves the user experience whether its making an operator's job easier or improving the guest experience.
When it comes to her career, Merrifield says she's most "thankful for starting at the bottom and working my way up … I feel fortunate to be in a position to influence others in the organization and remind them of our team's main goal: to provide our operators with the technology needed to deliver the most personalized and unique experience in the industry."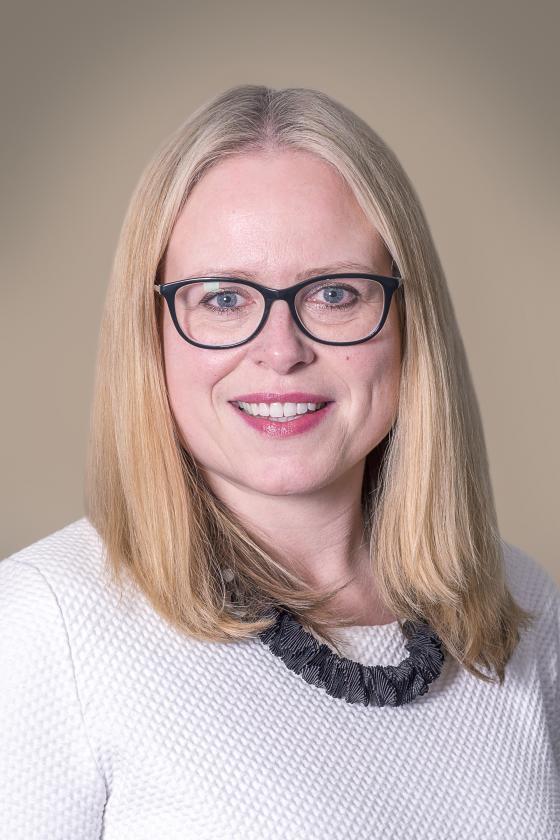 RISING STAR
Marketing the Enterprise
Sif Rai, QikServe
With years of B2B and B2C technology experience under her belt, Sif Rai joined QikServe, a restaurant tech vendor in Edinburgh, Scotland, two years ago.
"I've always worked in technology, in one form or another," she says. "And I've always been fascinated by its potential to transform the lives of people who use it and the world around us."
One of her first tasks as chief marketing officer was rebranding the startup from an online ordering app to an enterprise ordering and payment platform. On a shoestring budget and on a tight deadline, Rai oversaw the complete rebranding of QikServe to reflect the company's position as a growing force in guest-facing self-service restaurant technology. She's responsible for all of QikServe's global marketing activities, from branding and communications to customer acquisition and retention.
"The two years since Sif joined us have easily been the most exciting, rewarding and challenging years of QikServe's existence," says Daniel Rodgers, founder. "We have evolved from a startup with a singular product focus into a mature, enterprise platform with a global market, and she has been instrumental in making this happen. The depth and breadth of her experience has been a huge benefit to the company, not just in marketing, but right across the business."
Rai says she's greatly honored and humbled by this award. "I'm only one small part of QikServe's success, which is really down to a phenomenal team effort," she says. "…But if my winning this award can in any way inspire more women to take on a leadership role in restaurant technology, then I gladly and humbly accept it."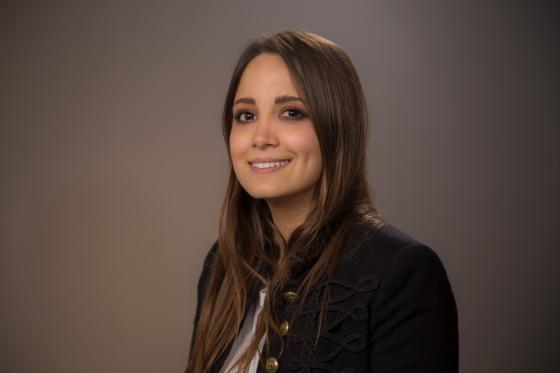 INNOVATOR
Creating a Magical Experience
Nora Naranjo, eatsa
Nora Naranjo is a project design engineer with eatsa, the San Francisco-based restaurant brand that also develops front- and back-of-house (BOH) automation technologies for fast-casual and quick-service restaurant operators.
Naranjo was instrumental in the creation and evolution of the eatsa platform, a complete, end-to-end technology suite for restaurant operations that integrates the entire process — from digital ordering to pickup. The software integrates multiple order channels —  including in-store kiosk and POS, mobile, third-party delivery and web — eliminating multiple third-party delivery tablets, and provides optimized order management with accurate order availability times.
Naranjo has always been passionate about consumer-facing technologies, products that turn a mundane activity into a magical experience. She recently co-developed a fully automated bowl production robot that increases restaurant throughput by 106% and reduces food waste by 36% when compared with eatsa's original restaurant production.
Looking to the future, Naranjo is bullish about kitchen automation that streamlines operations and increases BOH and FOH efficiencies. 
"As real-estate prices continue to rise, efficient and ergonomic use of kitchen space will come down to a human-machine symbiosis where operators are aided by automated food-preparing stations," she predicts.
Committed to education, gender and social equality, she runs a pro-bono mentor network connecting tech industry leaders to underrepresented students in the U.S. and Latin America. She's also an active member of Geek Girls Dinner, SF Mission Techies, and the Expanding Your Horizons Network.
Being recognized as a Top Women in Restaurant Technology, "… is confirmation that I am in the right industry and making progress in my commitment to make the best products to shape the future of restaurants through technology," she says.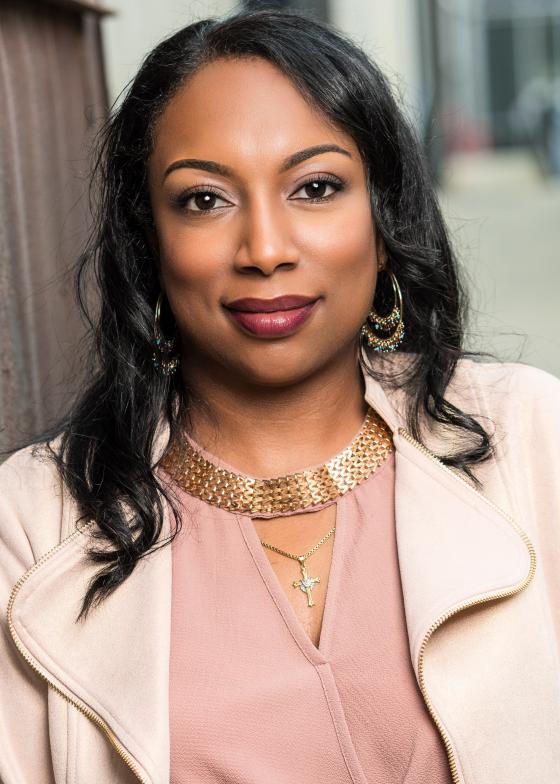 INNOVATOR
Sharing Lessons Learned
Kesha Williams, Chick-fil-A
For Kesha Williams, computers have always been a part of life. "I spent a large part of my middle and high school days with a Barbie in one hand and a computer manual in the other. My exposure to computer programming at such a young age fostered a lifelong love of and a never-ending excitement for technology."
Williams continues to be wowed by the power of technology to simplify life by making things easy, convenient and accessible. Looking to the future, Williams envisions a "smart" restaurant that leverages robotic automation in the kitchen, food delivery with autonomous vehicles, machine learning to determine what a customer will order, voice technology to allow a customer to place an order from their car, facial recognition for loyalty and payments, and IoT to reduce energy use and costs.
When it comes to her many accomplishments, Williams is most proud of her invention, SAM or Suspicious Activity Monitor, a predictive policing machine learning algorithm that predicts the likelihood of crime. It does not use race. SAM was developed using machine learning, computer vision and the Twitter API. It was a winner of TED's Spotlight Presentation Academy.
A tireless mentor, Williams is also passionate about sharing with others, especially women, to demystify technology and increase diversity. "My passion drives me to seek new ways to bring technology to the restaurant and into the lives of others through mentoring, teaching and speaking," she says.  
"I've always sought ways to freely share my lessons learned to help others grow, avoid the mistakes I've made, and advance in their careers."
I spent a large part of my middle and high school days with a Barbie in one hand and a computer manual in the other. My exposure to computer programming at such a young age fostered a lifelong love of and a never-ending excitement for technology.
Kesha Williams, Chik-fil-A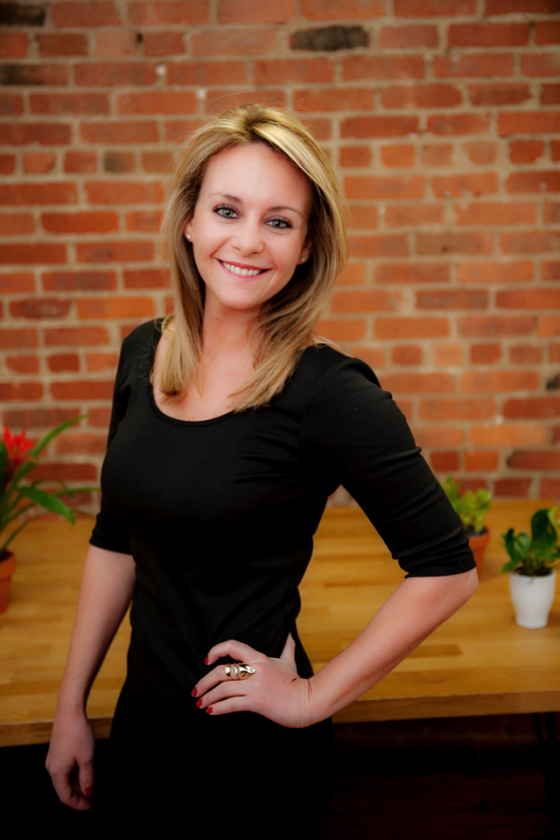 INNOVATOR
No Longer a Stranger
Allison Page, SevenRooms 
Remember going to your favorite restaurant and the manager you know isn't there? Not being known as a regular in a restaurant inspired Allison Page to leave her career on Wall Street and co-found SevenRooms, a reservation, seating and guest engagement platform used by operators in over 250 cities.
As Page and co-founders Joel Montaniel and Kinesh Patel dug into the restaurant tech stack,  they realized that hospitality is a people business, yet operators lacked basic data on the people walking in and out of their restaurants every day.
Page is "obsessed" with finding ways to use automation to help operators alleviate pressures — such as high staff turnover, rising minimum wage costs, increasing rent and food prices — and increase profit margins.
Voice-enabled technology is one of these tools and the top of Page's list of 2019 innovations. This year, SevenRooms' will introduce an Alexa skill that will enable restaurant operators to use an array of voice commands during service, from a server asking if there are any allergies at table 7, to a general manager asking which regulars are coming in for lunch.
"We're excited by the endless opportunities to create truly powerful automation tools that will change the way restaurant operators do business, and offer hospitality to their guests," Page says.
When it comes to accomplishments, Page says she's most proud of the company culture she helped create. "Not only is it important, it's also really hard to get right ... We've created an environment where people love where they work, are passionate about what they do, and, most importantly, rally around our core mission."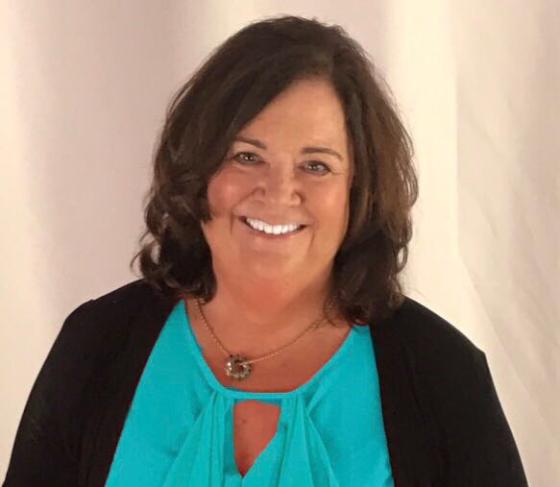 INNOVATOR
The Importance of Local Connections
Kathy Hartman, HubKonnect
Kathy Hartman focused her career on local store marketing (LSM). Advancements in AI led to her to expand into the restaurant technology space — and the co-founding of HubKonnect, which helps local franchisees create a strategic, LSM plan that leverages the opportunities and data available for each specific location.
Hartman is passionate about AI and the insights it can bring to individual restaurants. 
AI gives us the ability to understand what drives sales and transactions at the local level, by continuously learning which marketing tactics work best through the processing of thousands of data points.
Kathy Hartman, HunKonnect
"It's exciting to see the algorithms and recommended tactics evolve based upon the data," Hartman says.
In the coming years, Hartman predicts an increase in smarter marketing spend driven by technology. "…Using technology to drive marketing decisions has only just begun," she says.
According to Hartman, one of her top career achievements is receiving McDonald's President's Award that recognizes the achievements of the top 1% of McDonald's corporate employees globally.  
Being recognized as Innovator in HT's Top Women in Restaurant Technology awards "is an amazing feeling," she says. "I've spent my career helping local restaurants build their businesses, and to be acknowledged for bringing them a revolutionary technology that is disrupting the status quo is very gratifying."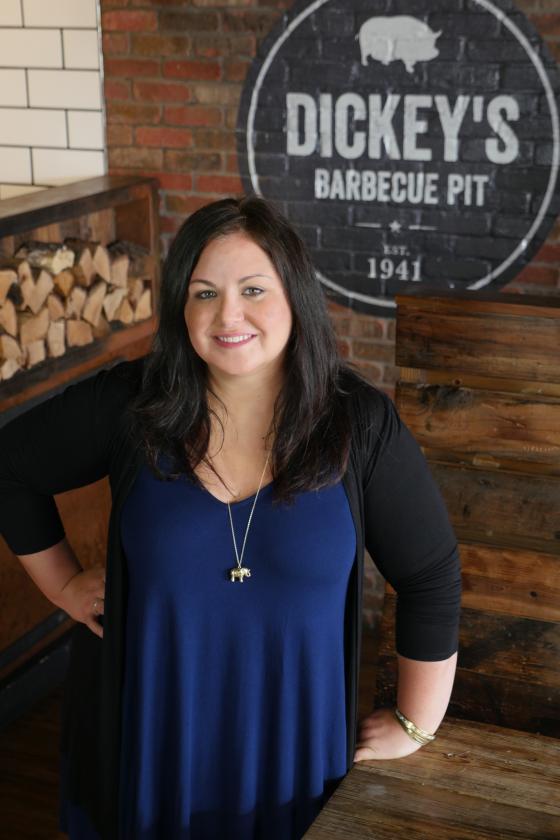 LIFETIME ACHIEVEMENT
The Accidental Restaurant Tech Executive  
Laura Rea Dickey, Dickey's Barbecue Pit
Laura Rea Dickey didn't plan for a career in restaurant technology. "This career path really chose me, not the other way around."
Early in her career, she was able to learn, adapt and make an impact earlier by embracing all things digital. Opportunity, a curious mind and the desire to jump into an emerging, changing field created her path.
Now the CEO of Dickey's Barbecue Pit, Dickey says she's most proud of piloting Smokestack, Dickey's proprietary data warehousing system. "Smokestack has significantly impacted the business and has allowed us to utilize insights effectively and strategically for the past seven years," she says. She is also proud of launching Dickey's proprietary point-of-sale system, which was created with the end user in mind. "Our POS meets our transaction coverage needs while also integrating our full technology suite — online ordering, third-party delivery, direct delivery, our catering CRM system, our loyalty program, our digital Ops forms and our data warehouse," she says.
Dickey is passionate about data. "Insights drive business success," she says. "Good data and the commitment to use it can be a huge catalyst for success and truly has been for our brand."
Looking at 2019 and beyond, Dickey is optimistic about the impact IoT and AI will have on restaurants. 
"I believe connection and automation, for example in kitchens or order processes or even scheduling, allows restaurant team members to redirect their time and efforts back to quality and culinary innovation."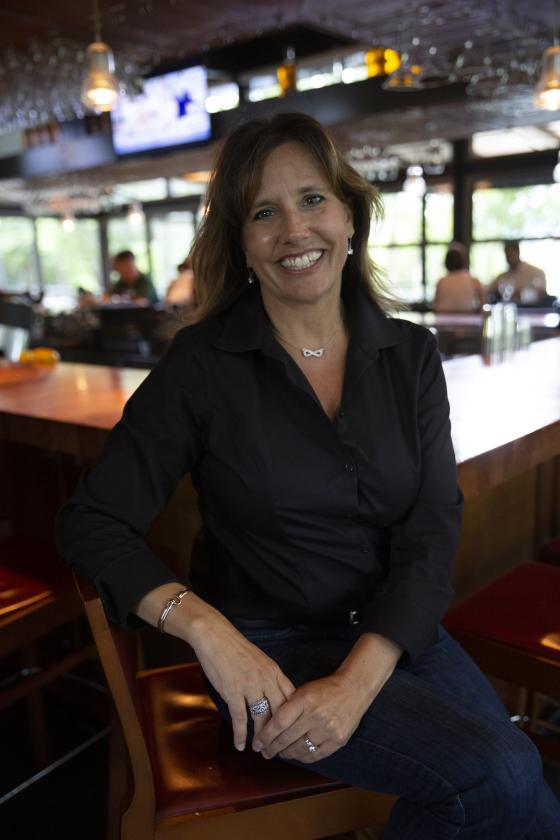 LIFETIME ACHIEVEMENT
The Authentic Storyteller
Kristi Turner, Compeat
Kristi Turner has been involved with the restaurant industry for her entire life. Her grandmother owned a café, she worked at restaurants during high school and college, she invested in a restaurant and she became the wife of a restaurant owner. 
"I couldn't get away from the industry if I tried," she says.
After years of working in communications, Turner was able to bring all of her life experience together to run marketing for SaaS technology companies that design software solutions for restaurants. She says the role is a perfect blend of her passion for marketing, technology and the restaurant industry.
One of her proudest accomplishments to date is articulating the Compeat brand story. 
"My job as CMO is to tell our story in a way that makes our customers and partners proud to be a part of our community and draws prospects to want to join our community," she says. "Our brand story is very authentic and focused on 'why' we do what we do for the restaurant industry. At Compeat, we are passionate about who we serve, and we understand their world; 80% of the Compeat team members are from the restaurant industry."
When it comes to the future of restaurant technology, Turner sees the rise of business intelligence (BI) and the increase in mobile solutions as "game changers."
"A good BI software enables them to see every key metric in their business. Real-time data can be aggregated into simple dashboards to make informed decisions, raise red-flag items, and create actionable items to improve the bottom line that can be measured and monitored," she says.
Turner is also passionate about promoting diversity in the workplace. "I feel it is important that we continue to lift each other up through mentoring and inspiring other women and men in our field so that we can maintain this momentum," she says. "Acknowledgements such as this award are an incredible example of this, and I am excited to be included in this list of prestigious women."