06/11/2017
2017 Hotel Visionaries
For 13 years, Hospitality Technology has been honoring hotel companies for outstanding leadership in customer-facing and enterprise innovation. This year, the Visionary Awards were presented at HT-NEXT on April 11 during the HT-NEXT awards program. The HT-NEXT awards program, underwritten by Datatrend Technologies, included the Visionary Awards and the TechOvation awards. HT-NEXT was held in Orlando at the Rosen Shingle Creek from April 10-13.

This year's winners exemplify that a hotel cannot operate in individual silos. Each winning company's initiatives might focus in completely different areas and tackle challenges in very different ways, but each is focused on one thing: enhancing the guest experience and perception of a brand. The 2017 Visionaries are Hyatt Hotels, La Quinta Inns & Suites, NH Hotel Group and Watermark Luxe Waterfront Cottages. Here are their stories:

 
ENTERPRISE INNOVATOR
HYATT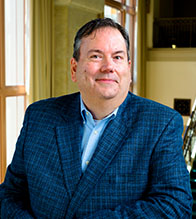 Streamlined Front Desk Solution Improves Efficiency, Guest Satisfaction & Colleague Engagement
Front desk associates interact, on average, with six to nine different systems throughout the day. Often, front desk associates have to toggle between multiple systems just to support a single check-in transaction. It is often said that front desk associates interact with technology more than with guests. Adding to this complexity is the fact that much of this technology are third-party systems based on older technologies.
Hyatt
 was no exception.
"We found that our technology was overly complex and at times disjointed," says Jeff Bzdawka, senior vice president, global hotel technology, Hyatt. "This created a somewhat scripted and almost unnatural heads down transaction at the front desk."
As a company, Hyatt is on a journey to create a culture of "listeners" so that its colleagues can better understand and care for every guest. With this in mind, Hyatt looked to reimagine the front desk experience so that its front desk hosts would be able to turn a transactional experience into a personalized experience. It did so with the introduction of Colleague Advantage. 
Created internally by Hyatt IT along with active engagement with hotel colleagues, the web-based screen integrates tools and tasks supported by the multiple systems a front desk host is required to use. These systems include Hyatt's property management system, custom central reservation system, custom sales system, custom CRM, loyalty management system, guest request system, and electronic key lock system. While in most cases Hyatt was able to use the existing APIs from its third-party providers to integrate with Colleague Advantage, there were some instances where Hyatt had to work with its vendors to develop and test new APIs or web services where none previously existed, Bzdawka explains. Additionally, Hyatt worked with a third party to assist in developing its change management platform that offered an engaging, gamified approach to learning.
With Colleague Advantage, front desk hosts can find reservations using Soundex-based name search, even if a guest arrives at a different property from where the reservation was booked. Hosts can also easily identify if the guest is a returning or frequent guest, enroll the guest in its loyalty program, confirm the status of room requests, and find the best room based on the guest's preferences. 
The Colleague Advantage solution has resulted in multiple benefits to the hotel chain. For instance, a reduction in system training time for front desk hosts from days to hours and more efficient and engaged service which has resulted in positive feedback from guests on the improved check-in process. 
"We are hearing more frequently in customer feedback that the check-in process is fast and efficient and that checking-in is like being 'welcomed home,'" Bzdawka says. "Our loyalists often comment how nice it is that we know them and we're able to connect with them. By providing colleagues with a solution that offers easy access to guest profiles and preferences, it enables our hosts to have more meaningful conversations and connections with our guests."
While the initial focus for Colleague Advantage has been on check-ins, Hyatt has started development and will soon begin testing a check-out solution. Additionally, it will begin introducing tablets with the intention of replacing the physical desktop PC and moving to a tablet-based solution for its front desk colleagues.
CUSTOMER-FACING INNOVATOR
LA QUINTA INNS & SUITES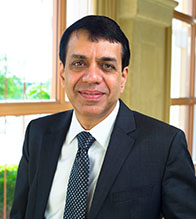 Frictionless Reward Redemption Drives Loyalty 
If a loyalty customer is unable to or won't redeem points, does that a loyal customer make? No this isn't a riddle, but rather the root of the Redeem Away! Program at
La Quinta Inns & Suites
. Vivek Shaiva, EVP & CIO, explains that the initiative was part of the company's attempt to address three core challenges. Those strategic initaitives were comprised of: driving consistency; delivering outstanding experiences; and driving engagement with the brand. Redeem Away! focuses on that final component to make the company's already strong loyalty program, La Quinta Returns, even stronger.
Redeem Away! is an industry-first benefit strategy that allows Returns members to redeem points anytime for many everyday purchases with a linked VISA credit card and mobile phone number. The goal was to ensure an easy redemption process and a high level of flexibility with limited restrictions on the use of points. 
"We were looking for ways to differentiate in the space and drive more benefits for members, while increasing repeat business over time," Shaiva explains. 
To take part in the program, a Returns member links an eligible VISA credit card and mobile phone number to the member's La Quinta Returns account. After the member makes a qualifying in-store or online purchase with the linked VISA credit card, a text notification is immediately sent to the member's mobile phone, inviting the member to redeem La Quinta Returns points for that purchase. If the member agrees, points are deducted from the La Quinta Returns account and a credit for the purchase amount is issued to the VISA. 
Derek Blake, vice president of marketing, explains that the concept was designed to address loyalty members' complaints which included being able to use points wherever and whenever they wanted as well as more redemption options. 
"We realized that if we can get someone to redeem points, in any capacity, they are much more valuable to our company," Blake says. "A customer that redeems points is six times more valuable to us from a revenue standpoint. With Redeem Away! we are enabling customers to redeem at a million+ locations and they instantly get value."
RedeemAway! launched in November 2016, and as of January 20, 2017, almost 1800 customers had signed up and 5 million+ points have been redeemed.
The text-based solution is powered by a set of services developed on La Quinta's new RESTful Web services based API framework. These are used as the integration and communication framework to deliver the completely mobile text-based customer interaction experience. The services also serve as the integration channel to VISA systems and La Quinta's loyalty platform hosted by
Epsilon
. 
Shaiva explains that the reason for opting for a text-based solution was two-fold. First, the company was already communicating with its guests via text, through its other programs like Instant Hold and Ready For You, where guests opt to be notified by text when their room is ready. Secondly, he acknowledges that not all guests have downloaded the La Quinta app. 
"It comes back to being frictionless," Shaiva says. "We want to be able to communicate with them without the app and we already have their cell phone numbers because it's a requirement to sign up for the program."  
To enable this, La Quinta developed a robust framework to ensure the accurate and timely delivery of messages and transaction. La Quinta developed the necessary services using Java RESTful micro services architecture. 
"The whole concept services-based API is catching a lot of interest, and this project is the poster child for why a framework like that is necessary," Shaiva says. 
Shaiva explains that with RESTful services, the architecture is very aligned to the business. A Spring Boot framework allows La Quinta to independently deploy and test components, rather than having to do so for the entire system. 
"This has helped make us much more agile," Shaiva acknowledges. "At the end of the day you want to deliver a seamless experience for the end user."
ENTERPRISE INNOVATOR
NH Hotel Group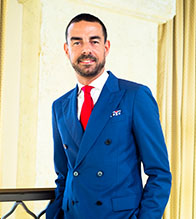 Centralized Solution Improves Revenue and Market Perception
In early 2014,
NH Hotel Group
 embarked on an ambitious five-year plan to boost the company's revenue and market perception, said Rufino PÉrez, executive managing director resources. However, the systems it had in place in 2014 would not support the intended transformation. NH Hotel Group's IT infrastructure was a non-integrated system with high maintenance and evolution costs. Furthermore, its functioning systems were not open, which made the integration with other systems impossible and seriously hindered its capacity to develop collaborative models with the third parties involved in its value chain.
To overcome these issues, NH Hotel Group developed and deployed a unique, innovative, single and centralized solution: Digital Core Platform. The platform was designed to be "above property" and accessible from the cloud, and was based on open technologies that would reduce the hotel's dependence on outside players while at the same time offering avant-garde technology. The Digital Core Platform also integrates concepts such as big data, analytics and IoT in a natural way, and permits a gradual decommissioning of old systems. The platform was implemented between June 2013 and December 2016. 
NH Hotel Group now offers a web service that allows guests to choose their own room and implements a "pre-identification algorithm of guests." This provides hotels with updated information and preferences of all repeat customers (regardless of whether they belong to NH's loyalty program or what channel they used to make their booking). This same tool allows the Operations Department to use parameters to ensure optimal room allocation and maximized use of inventory. NH is now also able to modify its hotel prices up to 48 times a day for each of its channels. The service also empowers the company to re-evaluate its forecast and pricing strategy every 30 minutes. It overhauled its invoicing process and it sped up its human resources platform. General and Regional Managers now have access to a mobile hotel dashboard where they can review the hotel status and better coordinate operational departments. 
By the end of 2016, NH Hotel Group achieved 93.8 percent of its targeted goals. And customers have noticed how these improvements have benefitted them. On TripAdvisor, NH Collection has improved its score to 8.9 while NH Hotels has improved its score to 8.2. 
To ensure a transformation of this size went as smoothly as possible, PÉrez said it was imperative for the company to prioritize and clearly articulate its goals, strategies and timelines.
"When everyone is aligned, there are no unreachable goals," he explained. "You can make it a reality through strong governance and with comprehensive and clear internal communication. That ensures that everybody is on the same page."
CUSTOMER-FACING INNOVATOR
Watermark Luxe Cottages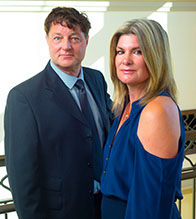 Cloud-based Solutions Enable Customer Experience Sans Staff

When David and Susan Barton were looking for a business that could ultimately be a "retirement project," they had one major prerequisite: they wanted something they could manage remotely with limited to no on-site staff. So they decided to transform an old fishing campground into a deluxe getaway: Watermark Luxe Waterfront Cottages. 

"I think the only things living in those cottages for 10 years were probably raccoons and squirrels," David Barton, president, recalls. "We spent the 18 months before we officially opened updating and repairing, but in addition we thought it was a great opportunity to make changes so we could manage it from a distance." 

In order to create an infrastructure that could be largely self-sufficient, the Bartons addressed each stage of the guest stay from arrival to departure and identified guests' needs and wants including safety and access; guest/management interactions; bookings & payment; and add-on services. Several systems were integral to this, including keyless entry and cloud-based property management. 

Watermark created a technology ecosystem to maintain efficient operations while servicing guests all without a staff present and within a year. 

"Our goal was to use technology to help engage the guest, provide the highest level of service, but also meet our needs from a business standpoint," Barton says. 

Starting with mobile keys, Barton selected August Door Locks which allowed guests to enter rooms with a smartphone or use a key pad. The software also provides management with the ability to remotely open and lock the doors. Another feature that Barton found valuable was digital logging so he can tell when people arrive. The system can then also alert cleaning staff when guests depart.

The entrance gate functions similarly, with software from NICE. It sends unique codes to guests allowing them to use their smartphones or a digital keypad to enter and exit the property, which allows Barton to track both guests and employees.  

Barton selected a cloud-based PMS from Clock because it provides each customer with a unique web location and reservation code. After a reservation is made, a personalized and custom Guest Portal is created where guests can make booking changes, payments etc. It also provides pre check-in and check-out, an important consideration when operating without an on-site staff. Guests are able to send a text when they are nearing the cottages, which is sent to the PMS and in turn alerts housekeeping to how much time they have to get a room ready if it isn't already.

Cloud-based remote control was important for the property's HVAC system as well. Watermark opted for Ecobee because it offered the ability for extra wireless room monitors. Pre-set parameters control the room environment, but if adjustments need to be made alerts are sent to the system, which Barton can receive anywhere and take appropriate action.

Next phases for Watermark include implementing beacon technology to enable location-based messaging to guests, specifically for when they reach a
specific area to provide further information they might need or want.

"The key is to look at how technology can be used to eliminate friction or avoid a bad experience," Barton says. "Technology shouldn't be put in place just for the sake of technology. It has to have a purpose and work."