Top 3 Trends Impacting QSRs in 2019
Get great content like this right in your inbox.
Subscribe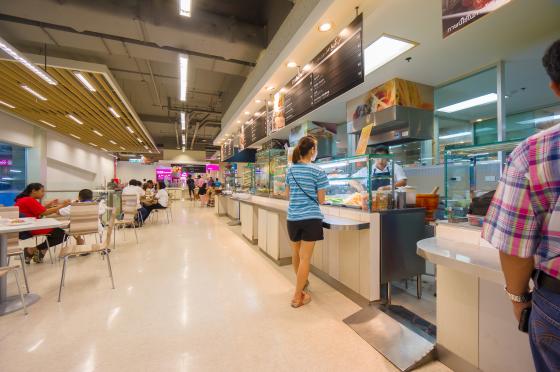 In 2018, QSRs and the fast service restaurant industry saw a significant uptick in restaurants and coffee shops sourcing local, high-quality products as consumers are becoming more conscious about the quality of the products and meals they are ordering. "Going green" is no longer a buzzword, it translates into a shift in the mindset amongst restaurant consumers who are increasingly looking towards QSRs that offer menu items that are healthy and feature seasonal and sustainable ingredients. In fact, 60 percent of consumers say the most critical factor in ordering delivery was that food tasted just as good as dining in.
However, with higher quality products comes increased costs in an industry where margins are already razor thin. How will restaurants successfully navigate this balance in 2019? There are three major trends that will help restaurants improve operational efficiencies, make restaurants more consumer-friendly, and decrease food waste so that QSRs can thrive in the new year and beyond.
It's All In the Data
What we've seen at my company Ritual, an order-ahead food app, is that data is playing a significant role in driving restaurant owner's decisions, and this trend is set to continue. With the advent of food apps, the streamlining of POS systems, and the robustness of email marketing analytics, restaurant owners have gained access to data they didn't have before.
All of that data is actionable. With data, restaurants are able to draw insights including how many times a specific customer visits their stores, which customers coming in are new customers and which menu items are ordered most at specific times of the day. All of these data points are allowing businesses to make better decisions and ultimately compete with the bigger players.
Restaurants Redesign for Efficiency
By 2020, QSRs are set to make $38 billion dollars from mobile ordering apps. In addition to an uptick in business from mobile orders, website orders are also contributing to a significant portion of restaurants' overall revenues. However, with that increase in sales, restaurants are having to rethink their layout in order to prevent lines, clogged areas, or backups of restaurant orders.
As a result, in 2019, more QSRs will create designated areas for customers to pick up their orders and create larger prep areas to make more room for employees to staff and prep food during busy mealtimes. We'll see a continuation of restaurants and food courts redesigning their spaces to be able to handle the volume coming from food ordering apps to improve operational efficiencies.
Waste Not, Want Not
According to a recent Modern Restaurant Management survey, 47 percent of restaurant owners believe that waste reduction is a top business concern. Increasingly, customers care about food being produced in an ethical and sustainable way, in fact, 52 percent of consumers said that they wanted to purchase "earth sustainable food products." Therefore, the QSR industry is quickly adapting to minimize waste both from an environmental and cost perspective.
Restaurant technology is helping restaurant owners meet consumer expectations, lower costs, and minimize waste. For example, by reviewing data from years past, restaurant owners can forecast exact quantities of food needed throughout the day in order to minimize waste. They're also able to monitor portion sizes, offer a focused menu that repurposes many of the same ingredients, and use the reporting and technology to track what the most popular dishes are to stock their kitchen accordingly.
2019 Takeaways
In 2019, we'll see a synthesis of ideas coming together in the QSR space. Data insights, restaurant technology, and innovation are on track to improve the consumer experience and enhance operational efficiencies. Data will be a key driver with regards to many restaurant owner's decisions, QSRs will improve their restaurant layout to better accommodate foot traffic, and we'll see a general reduction of waste to increase QSR revenues and meet consumer demands for sustainable food products.