Starbucks Rolls Out Delivery in China
Get great content like this right in your inbox.
Subscribe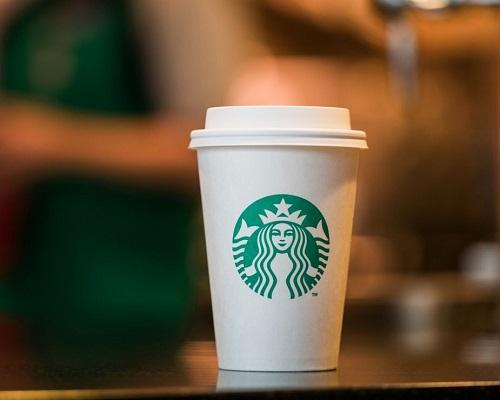 Starbucks Coffee Co. and Alibaba Group Holding Ltd. have revealed details on their partnership to pilot delivery services in China next month.
"Starbucks Delivery Kitchens" will be established for delivery order fulfillment and integrate multiple platforms.
Leveraging the Alibaba ecosystem and new retail infrastructure, Starbucks will be able to offer a seamless Starbucks experience between its stores and online for customers.
"Starbucks is growing and innovating faster in China than anywhere else in the world," said Kevin Johnson, president and CEO. "Our transformational partnership with Alibaba will reshape modern retail, and represents a significant milestone in our efforts to exceed the expectations of Chinese consumers.  Starbucks China is one to watch, and I have full confidence in the team that will bring the new innovation behind the Starbucks Experience to life."
The strategic partnership is part of Alibaba's broader retail push, which aims to transform how commerce is conducted by merging online and offline experiences.
In a recent call with analysts, Starbucks Corp.'s leadership revealed details on their future plans, including their initiatives in China.The coffee roaster is making a big push to firmly establish itself as the dominant coffee retailer through delivery and expanding its digital presence. Delivery, said Belinda Wong, CEO of Starbucks China,  "is becoming a lifestyle ritual in China."
Delivery is becoming a lifestyle ritual in China.
Rosalind G. Brewer, group president and chief operating officer, added that Starbucks has a leg up on the competition in terms of quality, experience and business sustainability. "There's no substitute for our 47-year history of sourcing, roasting and blending the world's highest quality arabica coffees or our direct connections with coffee farming communities around the world including Yunnan in China. The proof and the quality are in the cup."
For 19 years Starbucks has been working to create a coffee culture in a country that is the world's largest consumer of tea. Many of Chinese consumers have never tried coffee; however, the Seattle-based coffee roaster is making inroads. Currently it has 3,300+ locations in more than 140 cities.
The coffee retailer has expanded its digital social gifting on the Alipay platform, which has more than 520 million monthly active users. Starbucks already accepts payments from the third-party mobile and online payment platform at its locations in China, South Korea and Malaysia.
 It's "a new channel which we can communicate and engage with our customers and drive transactions to our stores," Brewer said.
China: A Long-Term Investment
Starbucks is bullish on expansion in the Chinese market and plans to add 600 net new stores per year "to achieve our goal of 6,000 stores in 230 cities across Mainland China by the end of fiscal 2022," said Brewer. "Starbucks continues to invest in China for the long term."
In terms of beverage innovation, the coffee retailer is offering cold foam drinks and recently added three new offerings: Cold Foam Caramel Macchiato, Green Tea Latte, and Cold Brew.
Drive-Thru Convenience
In its U.S. stores, the coffee retailer is committed to improving revenues by focusing on improving customers' in-store experience, driving digital relationships, and beverage innovation, explained  Brewer.
The coffee retailer is using tech to help improve efficiencies at the store level.  Employees have mobile access to their schedules, reducing the time to communicate and manage changes. The coffee roaster is on a mission to slash up to 50% of the current in-store administrative tasks, Brewer said. "Using AI will right-size inventory levels while reducing waste, improving product availability, and reducing manual inventory tasks," she added.
In the U.S. market, Starbucks is moving towards more suburban stores with drive-thrus, which have 25-30% more revenue than a metro non-drive-thru format, said Scott Maw, CFO.  
Starbucks has more than 13,000 U.S. locations.