M3 Welcomes First Canadian-Based Hotel Portfolio with Genesis Hospitality
Get great content like this right in your inbox.
Subscribe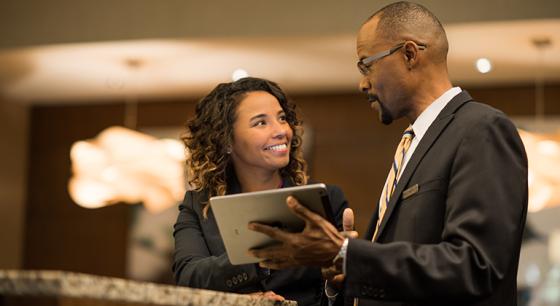 M3, a financial platform and services company for the hospitality industry, announced the addition of Genesis Hospitality to its growing international portfolio. Signaling M3's first Canadian-based hotel group, Genesis Hospitality will adopt M3's popular Accounting Core and Operations Management products across its portfolio of 12 properties throughout Canada.
"One of the main questions hoteliers ask one another at major industry conferences is what solutions they're using that drive results. Time and time again, we heard that M3 is the go-to accounting solution for top hotels in the U.S.," said Jonathan Murray, chief financial officer of Genesis Hospitality. "After months of conversations about entering the Canadian market, we are thrilled to finally implement M3's Accounting Core and Operations Management products."
Accounting Core is M3's entry point solution that provides robust accounting and financial analysis to more than half of the top management companies in the U.S. M3's Operations Management solution is a back-office business analytics tool that increases efficiencies and reduces expenses. In April 2018, M3 announced its first international customer with Cycas Hospitality, which manages an impressive portfolio of hotels throughout the U.K. and Amsterdam, through a partnership with chartered accountants French Duncan.
The company has had single-property locations outside the U.S. use M3 in the past. However, Genesis and Cycas represent larger portfolios and companies with aggressive growth plans that realize M3's entire mission is to help contribute to their long-term success by providing a robust, industry-specific and scalable solution for their financial and data insight needs. After analyzing the Canadian market and meeting with the Genesis Hospitality leadership team, it was clear that this partnership fit nicely with M3's growth strategy.
"We were most impressed with the fact that M3 is rooted in the hotel industry and is truly a hotel-first solution," said Murray. "After learning more about the company and testing out other hospitality accounting platforms, we found that M3's specialized accounting services were the perfect fit for Genesis properties."