M3 Upgrades Its Mobile App
Get great content like this right in your inbox.
Subscribe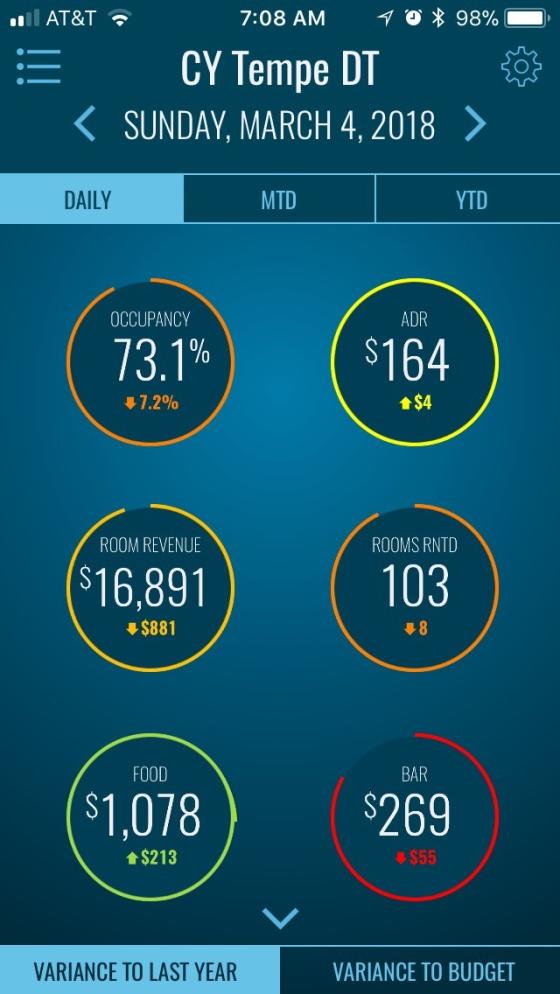 M3, a financial software provider for the hotel industry, said it is rolling out significant updates to its fast-growing, cloud-based mobile app this fall. Nearing 20 years in the industry, M3 provides back-office accounting and analytics to more than 5,200 hotels worldwide, touting a 98 percent customer retention rate.
Launched as an extension of M3's Operations Management software, the app is designed to provide real-time, mission-critical information to hoteliers whenever—and wherever—they need it. The app's easy-to-use reporting module allows hotel management teams to see a snapshot of financial performance across multiple properties within a single portfolio, eliminating the need for paper tickets and physical logbooks, and enhancing business insight from an occupancy and profitability standpoint.
The new upgrade, available to iOS users later this month, will include new Activity Reports, Calendar Navigation, User Training Walkthrough, App Limits, and "Do Not Disturb" Notifications designed to reduce interruptions and manage screen time for M3 users. In addition, the app will offer new Globalization Support features, which will allow customers to view property data in the currency and date format of their choice.