KNOWCROSS Expands Its Operations in Portugal with the Signing of Corpo Santo Hotel in Lisbon
Get great content like this right in your inbox.
Subscribe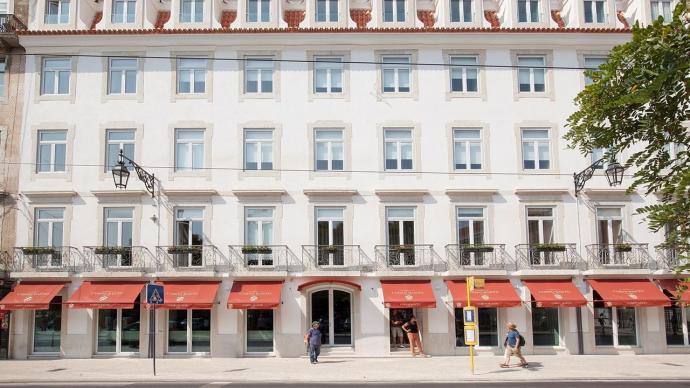 KNOWCROSS is thrilled to share that the Corpo Santo, Lisbon, has decided to implement the Knowcross platform to increase operational productivity and enhance the quality of guest services.  
Consistently considered amongst the world's best boutique hotels, the Corpo Santo Hotel, Lisbon, decided to choose KNOWCROSS to help address the challenges they were facing with internal staff communication and guest resolution tracking. The hotel has decided to implement the modules KNOW Service, KNOW Housekeeping, KNOW Glitch and KNOW Mobile available from the KNOWCROSS platform.
"The Corpo Santo Hotel is at the intersection of where historical culture meets modern living. Implementing KNOWCROSS' solutions will help us improve internal communication, manage guest complaints more efficiently, reduce our response time to guest requests and track indicators such as compensation costs in a more effective way" commented Pedro Pinto, General Manager, The Corpo Santo Hotel, Lisbon. "KNOWCROSS also gives us the additional of ensuring that requests are never forgotten and allows our employees to spend more time with our guests, identify problems and be proactive with resolving issues."
KNOWCROSS takes the hassle and error out of fulfilling requests and preferences of guests. By being able to integrate with a hotel's Property Management Software (PMS), KNOWCROSS products are able to automatically pick up on special request codes and then dispatch jobs to the right staff, at the right time. Ultimately, this real-time technology results in higher guest satisfaction scores.