At IHG, All Roads Lead Back to Concerto
Get great content like this right in your inbox.
Subscribe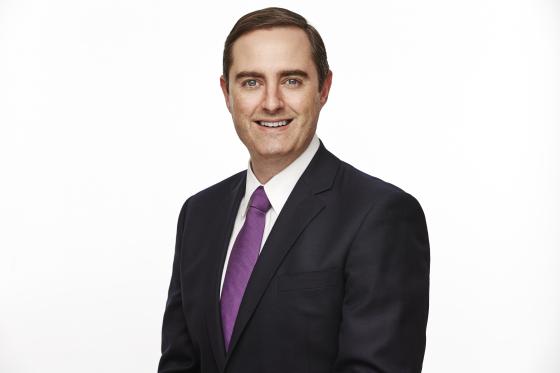 During InterContinental Hotels Group Q4 2018 Earnings Conference Call on February 19, CEO Keith Barr spoke to investors about some of the technological progress the company has made in recent years. In particular, Barr spoke about its new Guest Reservation System and its cloud-based technology platform IHG Concerto.
"We have continued to strengthen our enterprise and enhance revenue delivery with our new Guest Reservation System now fully rolled out across our entire estate," Barr said. "GRS will allow us to maximize revenue delivery for our owners, and it forms a key component of our cloud-based technology platform, IHG Concerto. In short, IHG Concerto will increase efficiency in hotels and help future-proof our business, and both IHG and our owners are rightly very excited about it."
IHG Concerto
According to Barr, the initial functionality of IHG Concerto has been fully rolled out to all hotels across the company. It hosts the Guest Reservation System as well as price optimization software, replacing the green screen of Holidex with a more intuitive dashboard design.
"But IHG Concerto is more than just a user-friendly dashboard," he noted. "It lays the foundation for the next stage of technology investment. The flexible infrastructure is designed to future-proof our technology platform, creating efficiencies when we want to upgrade or add new systems and provide scalability to grow in line with our business. When coupled with the ability to optimize pricing and drive greater levels of guest satisfaction, IHG Concerto enhances our owner offer and delivers a clear competitive advantage for IHG."
During the Q&A portion of the call, Barr further explained that IHG Concerto will gain more functionality every year. Similar to how mobile apps are frequently updated, the company said it is planning to rollout new functionalities anywhere between two and four times a year.
The company believes that ultimately, IHG Concerto will increase overall pricing ability at the hotels, and that it will help on the conversion side by allowing the company to package and serve content and pricing and products differently across brands in a more relevant way. However, while the company clearly believes IHG Concerto will drive incremental revenues to its hotels, the company was not willing to give any guidance on any uplift in RevPAR functionality.
Guest Reservation System
According to Barr, the company successfully rolled out the initial phase of its Guest Reservation System. Next, the company will begin to develop and pilot attribute pricing. Once complete, this technology will allow guests a "greater degree of customization over their stay as they will be able to book a room based on the specific attributes that matter most to them," explained Barr.
Meanwhile, owners will have greater flexibility in how they fill their rooms, creating opportunity through more sophisticated yield management and price optimization. Finally, it will enhance the company's book direct proposition, as this functionality will only be available to IHG Reward Club members who come through the hotel's direct channels. Development is already underway, Barr noted, and the company will be running extensive piloting through 2019. It expects to be able to start rolling out this functionality to a select number of hotels towards the end of the year.
Loyalty
Barr also spoke briefly about the company's loyalty program. He mentioned how IHG Rewards Club Loyalty is a key part of the company's owner value proposition and that it has seen member contribution grow by four percentage points over the past four years. The company is also planning on enhancing the program to drive greater levels of member engagement. In particular, IHG will be introducing variable pricing on reward night redemptions.
IHG Connect
Barr also mentioned that the company's WiFi guest network, IHG Connect, is live across more than 4,000 hotels and is "driving tangible improvement to the guest experience." IHG Connect will provide the company with a platform for the future introduction of greater connectivity across the guest stay, such as the ability to stream content on in-room smart TVs or to order room service through the IHG app.