Hospitality: A Look Into the Technology of the Not So Distant Future
Get great content like this right in your inbox.
Subscribe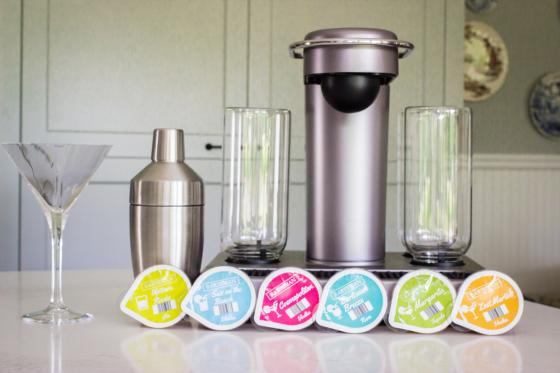 In recent months, I have had the opportunity to speak with a number of technology vendors who are excited about the forthcoming debut of their products. While most of these products are not available yet, they demonstrate how hospitality industry needs will be met and fulfilled in unique ways.
Take for example Bartesian. Dubbed by some as a "Keurig for your cocktail," this standalone piece of technology creates mixed drinks using pod and reservoir technology. Individuals insert a capsule, select the strength, and the selected cocktail appears in 18 seconds. Four glass reservoirs contain the main spirits of vodka, gin, rum, tequila, or whiskey. When a capsule is inserted the system reads a barcode, recognizes what drink to make, and draws the spirit from the appropriate reservoir. The strength of each drink is adjustable from mocktail to a triple.
So why would hotels be interested in this technology? Often hotels would like to be able to offer guests a cocktail, but have no trained bartenders on staff. This results either in hotel staff being used as temporary bartenders – providing at times subpar cocktails to guests – or no cocktails at all. The Bartesian would eliminate that issue. Additionally, many hotels have expressed interest in having the Bartesian in their lobby for a happy hour or for smaller corporate events that would normally offer just wine and beer.
And while many hotels offer a club lounge with an impressive wall of alcohol, these are often not staffed by bartenders. Instead the hostess is relied on to make drinks. Again drink quality can be an issue, but there is the additional issue that hotels don't want their hostess in the back googling how to make a drink. They want them interacting with guests. Some resort-style hotels have even mentioned their interest in using this product pool-side in rented cabanas or in VIP suites.
With these use cases in mind, major hotel chains – such as Hyatt and Ritz Carlton – have already expressed interest in this product. Bartesian emphasizes that this technology is not meant to replace bartenders. Instead, it's meant to be used in spaces or at times when bartenders would not normally be contracted to work. In the near future, Bartesian hopes to be able to offer its product as a replacement for the traditional in-room minibar. However, it hasn't quite developed the inventory tracking technology to make this possible. Instead, hotels can offer it now to VIP members as an in-suite upgrade or free amenity.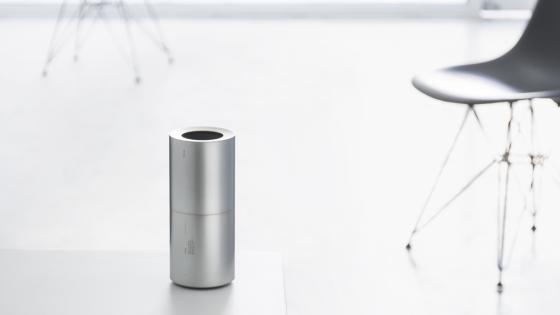 Out of the Comcast NBCUniversal LIFT Labs Accelerator, powered by Techstars, came two companies with products that have real potential – and already interest from – the hospitality industry.
Pium allows individuals to experience a variety of mood-boosting scents throughout their day with one connected device and a subscription-based scent platform. Why is this important to hospitality? Because 75% of daily emotions are affected by smell, and smell is strongly connected to one's memory. So when a hotel controls the scent within a hotel room, they could influence memories to be more positive.
According to the company, personalized scents in the guest room enhance the feeling of comfort for guests. For example, guests are more likely to have a positive memory of their stay if they wake up to refreshing rosemary in the morning or are helped to fall asleep at night with relaxing lavender at night. Of course, all of this is done according to the guest's preference.
Currently, big hotel brands use one unique scent in common areas such as the lobby, but they can't apply this method in each room due to each customer's different preferences. In Pium's system, customers can easily place personalized preferences into their mobile device, and enjoy them throughout the day. The company can even personalize scents before the customer steps into the room. The company has plans to partner with Universal Parks and Resorts and Loews Hotels to offer a sneak peek of the product to hotel guests.
The second company to come out of the Comcast NBCUniversal LIFT Labs Accelerator was alive5. It offers an easy way for small-to-medium-sized businesses to engage customers and accept payments on any digital messaging channel. The company supports more than 800 customers, including Loews Hotels & Resorts and Royal Caribbean Cruise Lines.
The company's hospitality clients, in particular, use its solutions to help their travelers answer questions about their stay and book rooms via alive5's PCI-compliant payment system. The results are less phone calls, and faster bookings with higher conversions because customers no longer have to deal with a sign-up process or a checkout page.
How effective is it? According to the company, it eliminates "shopping cart" abandonment, has helped its hospitality customers generate thousands of room bookings, and has added a new channel of revenue via live chat and social media. alive5 has seen more than 70% conversions through its system across various clients and sectors. alive5 is now partnering with Spectra Venue Management, which manages hundreds of venues throughout North America, to pilot alive5's messaging and concierge services.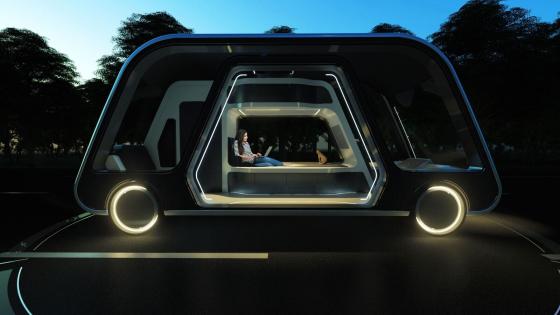 Last, but not least, is the Autonomous Travel Suite (ATS) by Aprilli Design Studio. According to the company, the ATS would be a mobile hotel room using self-driving technology to transport travelers between destinations. The suite would be equipped with basic sleeping, working and washroom facilities and is meant to allow guests to use their time more efficiently and productively as they travel.
The concept was invented by Toronto-based Steve Lee, and it recently won the 2018 Radical Innovation Award -- a design competition for the hospitality industry. How does it work? Using a mobile app, the guest can specify their pick-up and drop-off destination as well as any stops they'd like to make along the way. According to the company, the ATS will be able to travel approximately six to 10 hours from the pick-up destination and can even dock at a stationary Autonomous Hotel for overnight stays. At that time, the ATS would receive vehicle maintenance, water provision and waste removal while the guest was able use shared amenities such as meeting rooms, gyms, swimming pools or a restaurant.
When it comes to pricing, the company believes that it will be priced cheaper than what consumers typically spend on renting a hotel room and purchasing an airline ticket. It also believes that the convenience factor – not having to wait in line at airports, carry luggage, and transfer from airline to taxi – will factor into the appeal among consumers.
While some of these technologies' debut are just around the corner and others might be a few years into the future – they all reveal how innovators are constantly using and improving technology to meet the needs of consumers as they travel.