HITEC 2019 NEWS: Volara Teams with CIRQ+ to Power its New, Multimodal, Voice-Based Guestroom Device
Get great content like this right in your inbox.
Subscribe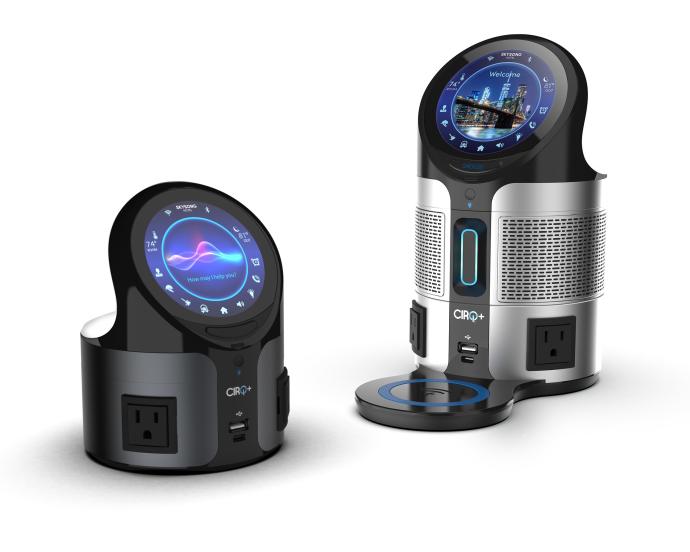 Today at HITEC Minneapolis, Volara is partnering with CIRQ+ to augment the company's new multimodal interface system that includes an unprecedented guest Opt-in capability that takes voice privacy and security in the guestroom to new levels. Volara's conversation-management software and secure integrations will enable guests to use voice to communicate through the CIRQ+ Smart platform, an embedded room control and energy-management system, while enhancing the guests' stay with optimized comfort and convenience.
Now, when guests enter their hotel rooms, they can speak commands to the CIRQ+ supported voice assistant selected by the hotel (Amazon Alexa, Google Assistant or IBM Watson) to control room temperature, lighting and the TV. With CIRQ+ enhanced with Volara voice capabilities, guests have a new way to learn about hotel amenities, request food and beverage orders, set a wake-up call, book spa services, request housekeeping, call the valet and discover local points of interest and activities.
See CIRQ+ powered by Volara in Booth 908 and visit Volara in Booth 2408.
Volara provides cloud-based, platform agnostic, real time, multi-property conversation management software and a secure integrations hub that makes voice technology enterprise deployable. Its software turns the major natural language processing platforms into a hotel business tool that drives more efficient guest service, influences guests' behavior by promoting hotel amenities and guest activities, measurably improves net promoter scores up to 20 percent, and helps hoteliers understand their guests better.