Good Times Tests AI in Drive-Thru 
Get great content like this right in your inbox.
Subscribe
Good Times Burgers & Frozen Custard located at 2095 S. Broadway in Denver is currently taking live breakfast orders in the drive-thru using Valyant AI. Valyant AI launched its conversational AI customer service platform for quick-service restaurants.
Providing digital customer service representatives for the food service industry, Valyant AI's voice-based assistants allow businesses to streamline the customer experience, improve employee efficiency and help address labor shortages, especially during peak times. To eliminate AI biases and ensure the highest accuracy possible, Valyant's AI-based voice assistants are built using actual customer recordings  and the system is now being refined with live customer orders.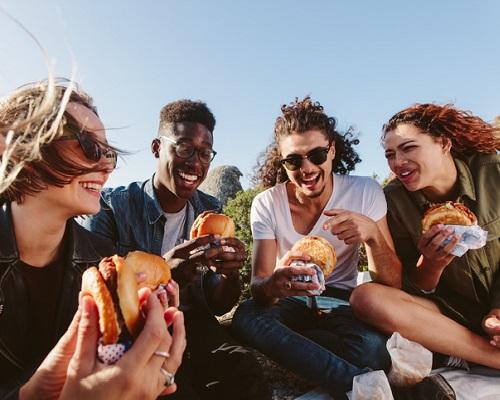 Valyant's patent-pending system requires a significantly smaller vocabulary of key words to take meal orders. As a result, the accuracy of Valyant AI's system already exceeds that of Google's voice assistants for this application, the company says.
"We are incredibly excited *to* demonstrate customer service leadership by helping to refine Valyant AI's software to improve order accuracy and decrease wait times for our customers," said Scott Lefever, chief operating officer at Good Times. "By freeing employees to spend more time focused on the customer at the window, we're providing better and faster service to our customers and a more enjoyable experience for our employees.
"Good Times Restaurants are usually staffed with three employees at breakfast. If there is inclement weather, or if an employee doesn't show up, Valyant's platform can truly save the morning."
Most major quick serve restaurants attribute nearly 70% of their business to drive thru customers. As a result, average order times have also increased resulting in slower order speed.
To ensure accuracy, the Valyant AI system employs human-in-the-loop (HITL) on all orders. This allows guaranteed order accuracy, problem identification and catching opportunities for improving the experience. With Valyant AI, restaurants can now experience industry leading conversational AI to streamline the ordering experience, reduce wait times and improve the employee experience.