02/26/2019
Drive-Thru Updates Are Top Strategic Priority for Jack in the Box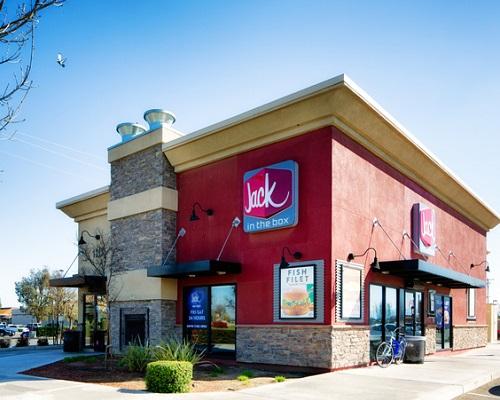 Jack in the Box continues to test initial elements of its drive-thru of the future initiative. 
Enhancements from this "major overhaul of the drive-thru experience," says Chairman and CEO, Lenny Comma, will begin rolling out across the system later this year.
For the QSR, 70% of its business comes through the drive-thru, Comma explained during a Q1 earnings call with analysts.  About half of its dining room orders are for takeout. "…Drive-thru enhancement is probably the number one area of focus for capital investments," he said.
Getting buy in from franchises can be difficult for any operator. Comma said the company plans to "be really careful to target their investments first in the drive-thru where we believe will be the most efficient investment."
The drive-thru initiative, which addresses the entire system, is currently being tested and is expected to finalized later this year. Jack in the Box's remodel program targets the oldest 600 locations. About 150 locations will be touched with some type of capital investment to improve the sites, Comma explained.
"…Our number one priority is … driving profitability for our franchisees," said Comma. "…We're targeting investments in restaurants where we can optimize returns like remodeling many of our oldest locations and enhancing the drive-thru experience. Improving our restaurant facilities is one of the best ways to ensure repeat guest visits."
Third-Party Delivery
Currently 85% of Jack in the Box locations offer third-party delivery, and according to Comma, the result has been "an incremental lift in sales."  For example, sales through its relationship with DoorDash generated an additional 30 basis points in Q4.
"The average check for delivery order is consistently higher than other dining modes with nearly two-thirds of all delivery orders placed during the dinner and late-night dayparts," said Comma. "More restaurants began working with delivery services in Q1, including a new delivery partner we added in December UberEats."
Guests can also now place orders for pickup through the new Jack in the Box app, which launched in Q1. More than 100,000 unique users have placed at least one order via the app, and "we've begun partnering with Apple Pay to enable guests to securely pay for their in-restaurant orders using their iPhone or Apple Watch," said Comma.
"...Our marketing outreach and use of technology are great examples of how we're investing in areas that can grow sales, improve operations consistency and maximize our returns." 
The operator is also simplifying operations by reducing redundant SKUs and streamlining operating procedures as it looks for ways to grow sales, improve operations consistency and maximize returns.