Dave & Buster's Plays With Payment, VR
Get great content like this right in your inbox.
Subscribe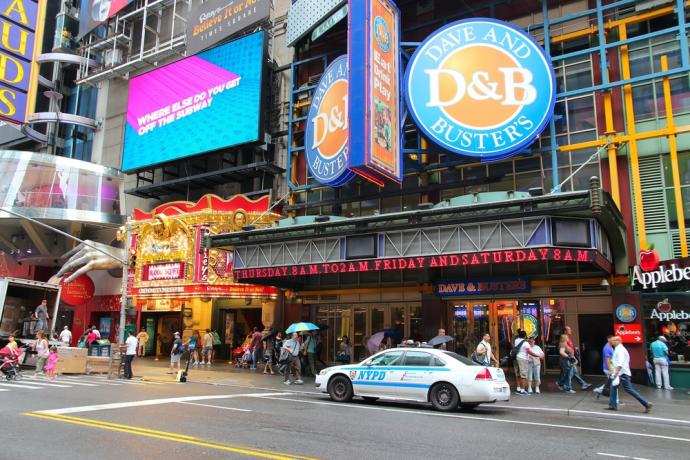 Dave & Buster's (D&B) CEO Steve King detailed a number of initiatives the grub & gaming experience chain is exploring to improve operations and elevate the guest experience. The company is aiming to leverage technology to create a frictionless experience from start to finish.
Many of D&B's interests center around reducing the amount of time customers spend waiting, whether that's to pay for purchases or to access games. According to King, new technologies in the pipeline such as "pay at the table" and "pay by smartphones" will accelerate table turns while reducing customer wait times. D&B's also wants to eliminate common "friction points," from purchasing cards at the front desk to ordering food. The goal, says King, is to "enable our guest to better control the flow of their goods" while simultaneously gaining operational benefits by freeing staff to engage in higher-level interactions with customers.
At the moment, because D&B's is seeing "pretty low" adoption rates for its mobile offerings, the stronger focus is on a tableside payment platform. Not only would a digital pay-at-the-table feature accelerate the checkout process, but it also would create additional opportunities such as guest-directed food ordering to offering up surveys encouraging customer feedback. Still, getting "real estate" — ie, an app — on the customer's smartphone could be key to driving guest-led control over activating arcade games and other such activities.
What's more, virtual reality ® presents a huge opportunity for the experience-oriented chain, which has a proprietary multiplayer VR platform that will feature content from "well-known properties" in 2018. This new platform is a departure for D&B, which previously had experimented with single-player VR games, such as a first-person-shooter immersion. King described it as an "attraction-oriented piece" that by turns is interactive and offers a simulation experience.
Jumping on the trend toward speedier service, D&B is mulling a fast-casual approach to complement its full-service casual dining and will being testing this format in 2018. "Given the size of our box, we're in the fortunate position to be able to offer both options under the same roof, if the test is successful," said King. "I think fully implementing this F&B strategy and realizing the payoff will likely take some time, but this is clearly a focus for us."
Finally, prepare to see new smaller-format D&B stores. The company plans to open between 20 and 40 of these 15,000- to 20,000-square-foot locations to capture demand in smaller markets. D&B's current small-format stores run from 25,000 to 30,000 square feet.