12/10/2018
Dave & Buster's Modernizes Its Workforce Management System with Cloud Technology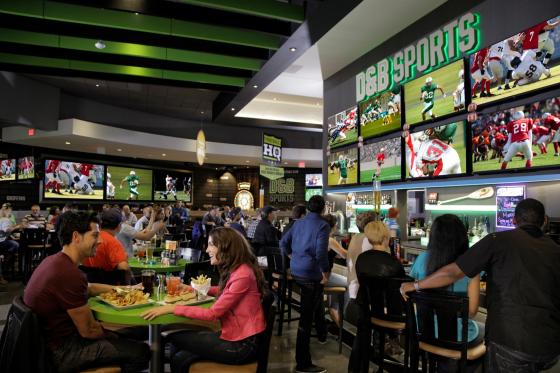 Kronos Incorporated  announced that Dave & Buster's Entertainment, Inc. is optimizing employee engagement and workforce productivity across all locations with Kronos Workforce Central. Modernizing its workforce management system by deploying in the Kronos Cloud, Dave & Buster's is empowering employees to deliver an enhanced guest experience and build on its reputation as the destination for fun.
Dave & Buster's uses Workforce Central to manage all 15,000 employees across 110 locations in Canada, Puerto Rico, and the U.S. Through improved employee and customer experiences, Kronos will help support the organization's financial and performance goals.
"We strive to deliver the best experiences for our guests at Dave & Buster's, and it is just as essential that we continuously attract and retain top talent to provide unparalleled service," said Jeff Weiss, IT director, store systems, Dave & Buster's.  "Kronos has helped us hit the mark by modernizing our workforce management processes and bringing us into the cloud. Now we are empowering employees to create incredible customer experiences every day, streamlining operational tasks for management and generating analytical insights used by management and senior leadership to influence key decisions that impact our entire footprint. It's impressive that one software partner can help us achieve such great results."
Dave & Buster's has implemented a full suite of workforce management solutions from Kronos, including time and attendance, forecasting, scheduling, and workforce analytics. The combination of these solutions enables:
Advanced forecasting and scheduling, which empowers managers to automatically align staffing with demand for greater productivity and profitability. Freed from administrative burdens, managers spend more time interacting with employees and guests, creating a consistently optimal customer and employee experience.

Greater staffing accuracy to stabilize employee schedules and minimize overstaffing and understaffing, which is a competitive differentiator to attract and retain talent, particularly hourly employees in retail, hospitality, and dining.

Flexibility to perform time management tasks and submit requests from any device, including a smartphone, tablet, or laptop. Mobile and employee self-service capabilities are attractive for prospective hires, deliver convenience and time-saving benefits to employees, and empower managers to see and respond to potential workforce management issues from anywhere, anytime.
Kronos solutions accommodate multiple pay rules and complex compliance needs across different states and countries, including meal and rest breaks, helping retail, food service, and hospitality organizations minimize compliance risks. Dave & Buster's partnered closely with Kronos Professional Services to focus initial deployments in states and regions with complex labor law requirements as part of an implementation strategy to maximize Kronos knowledge and expertise.
By deploying in the Kronos Cloud, companies like Dave & Buster's can reduce constraints on IT resources, eliminate the need for multiple vendors and on-premise support, and access software enhancements more easily while relying on Kronos experts to help optimize their solution.