Cloud Software Allows 700-Acre Resort's Financial Team to Regain Significant Man Hours
Get great content like this right in your inbox.
Subscribe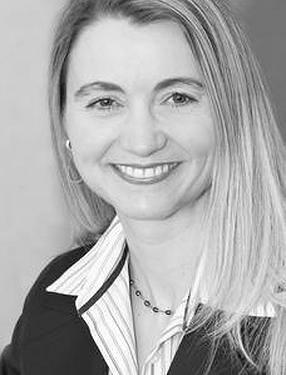 When Tetherow, a now 700-acre resort in Bend, Oregon, first opened as a golf course and clubhouse in 2008, we were a small business with big ambitions. Like so many others in the hospitality industry, we knew that growth can be a tricky thing – you have to get the balance just right in order to succeed. During the past ten years, our leadership has continued to stay on the pulse of consumer demand as we've set out to consistently add new amenities and enhance our guest experience. Today, Tetherow is made up of twenty individual entities rolled into one wholly owned subsidiary, including a 50-room boutique hotel, a pool, two restaurants, vacation rental homes, an events pavilion, a recreation center, a golf academy, and various residential neighborhoods, as well as the 18-course golf course that started it all. In addition to our leadership team, our rapid growth has been led by our financial team's investment in a technology that allows us to grow fast, under pressure, and with limited risk.
As our business and popularity grew, we began looking even more closely at our business model – not only at our successes, but our aspirations for the future as well. We came to realize that the technology and accounting systems that we had added piecemeal over the years to support our burgeoning business, a combination of Jonas restaurant software, QuickBooks, and Excel, didn't allow us to scale and sustain growth. We realized that the technology we were using was actually putting our vision for the future at risk.
After doing some thorough research, we decided to invest in Sage Intacct, a cloud-based financial ERP, because we felt its features – particularly automation – could take on our day-to-day tasks, and give our finance department the time in their day to provide trusted strategic advice, rather than mostly crunch numbers.
The positive results were nearly instantaneous, with the software paying for itself in less than three months. Our finance team was able to shorten our consolidations process from more than a week to less than four hours per month, cut our monthly close in half – from twenty to fewer than ten days – and regained 24 hours a week – previously spent on cash analysis.
Most importantly, a cloud-based financial ERP changed our culture. The finance team saw productivity gains that made us better business partners across the organization. We could provide advice on strategic business decisions, like adding seven new business entities – including a vacation home rental program.
Today, we can share real-time and relevant data, down to tactical insights that drive business, such as daily rounds of golf played or the number of hotel occupants. We can tag, filter and group data by a specific program or department, which, like many hospitality organizations that report to remote stakeholders, is incredibly important for both our company's managing partners in the Netherlands and employees in Oregon. With enhanced profitability monitoring and granular and customizable reporting, teams across the organization can easily determine operating income and actuals-to budget, informing budget planning and business strategy in a highly impactful and efficient manner.
Fast growth in the hospitality industry is not always healthy, but we've been able to change that model by setting the foundation with technology that maps us to our vision. As we look to the future in an industry that's all about what people want and how they want it delivered, we'll continue to invest in cloud-based technology, because by its very nature, it allows us to grow at a rapid pace, while limiting the financial risk that's typically associated with growth.
Tamara Crawford is the Chief Financial Officer for Tetherow, a 700-acre resort in Bend, Oregon. Prior to Tetherow, Tamara led the accounting departments at BendBroadband and Pahlisch Homes. She got her start working as a CPA in the Portland, Oregon area. An avid outdoors athlete, Tamara often uses the trails of Central Oregon as her gym and has backpacked more than 200 miles of the Pacific Crest Trail.