Brand Intimacy: Does Your Hotel Have What It Takes?
Get great content like this right in your inbox.
Subscribe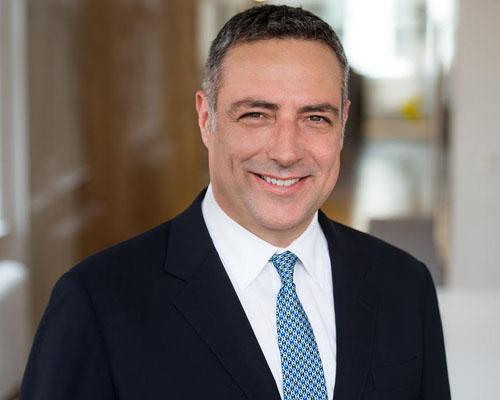 During HT-NEXT 2018, Mario Natarelli, managing partner at MBLM and author, will lead a general session titled: Fostering Brand Intimacy in a Digital World. Most marketers know that emotion drives consumer behavior and their decisions to purchase products. The more familiar customers feel with a brand, the more willing they are to spend money and the less willing they are to live without it. However, technology can either greatly enhance or dilute brand intimacy.
Natarelli's session will present operators with a new paradigm to enhance brand strategies and customer experiences. Attendees will see how the hospitality industry performs in building emotional connections compared to other leading brands. Attendees will also gain a new perspective on the challenges facing organizations to deliver greater intimacy, and will find out how to benchmark or measure the efficacy of customer initiatives and rethink the role technology plays in enhancing greater brand bonds.
Natarelli is the co-author of Brand Intimacy, A New Marketing Paradigm, an Amazon books international bestseller. He is the managing partner at MBLM (pronounced EMBLEM) in New York and an established marketing leader to executives and their companies. During the past 20 years, Natarelli has helped companies of every size and type, working across the globe to transform, align and manage their brands to deliver growth and value. Prior to MBLM, he was the CEO of FutureBrand North America and Middle East and was the co-founder of HyperMedia.
About HT-NEXT 2018
Now in its second year, HT-NEXT is a combination of the HTNG North American Conference and HT's Hotel Technology Forum. The 2018 event will take place March 12-14 at the Manchester Grand Hyatt in San Diego.
HT-NEXT brings together technology leaders and influencers from leading hotel companies spanning IT, finance, marketing, distribution and operations. In 2017, the event attracted 650 hospitality professionals and brought in over 35 percent more hoteliers than both the 2016 HTNG North American Conference and HTF combined. Both of these numbers are expected to grow in 2018.
Industry decision makers will attend HT-NEXT to learn about the emerging trends and dig in to work together to solve current industry problems. The program will feature engaging and thought-provoking keynotes, diverse educational and breakout sessions, HTNG workgroups and a technology exhibit hall for attendees to discover cutting-edge solutions. Also, the Hotel Visionary Awards and the HTNG TechOvation Award will be presented again at this year's event. In addition, the 2018 event will add unique education and networking programs, including a new leisure networking event during the day on Tuesday to increase interaction and Innovation Labs focusing on cutting-edge topics.
For registration or more information about HT-NEXT 2018, please visit: http://www.HT-NEXT.com/