Bottom-Line Wins Begin by Evaluating SOPs
Get great content like this right in your inbox.
Subscribe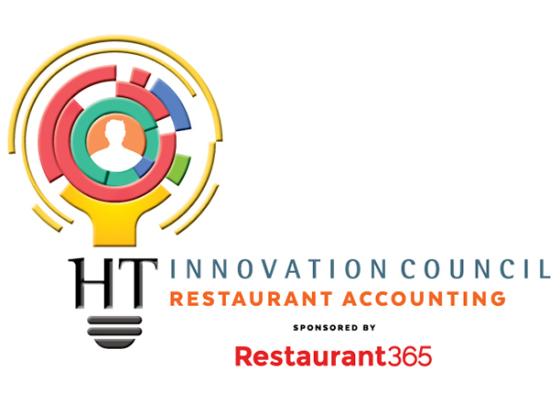 During the third meeting of the 2019 Restaurant Accounting Innovation Council in June, restaurant finance executives took turns pulling back the curtain to reveal best practices. The group discussed key wins that they had helmed at their respective companies. Each of the success stories had a similar beginning: taking a hard look at what had been standard operating procedures. The results speak for themselves, but by re-evaluating these processes, operations -- and ultimately the bottom line -- improved.
"We've had success by working on looking at forecasted and scheduled versus actual. In the beginning, we found managers were often just hitting reprint the next week, without really looking at sales. Or they were saying, I need to hack off 15 hours even though they were predicting more revenue. We have had the greatest success by looking at those fundamental mistakes managers were making." -- Brandon Keith, CFO, World Famous Fare
"One transition we made was moving away from utilizing our POS to capture time and moved to a real-time reporting platform (Harri) that we use for both recruiting and time management. It is an automated way to enforce break rules that are prevalent especially in California. We're spending our time evaluating labor against common metrics that we created relative to what we believe our labor hours per cover should be." -- Michael Lubitz, CFO, Wolfgang Puck Fine Dining Worldwide
"One of our clients, a quick-casual concept in New York with six locations, was experiencing financial problems, largely because their prime costs were really out of whack. We had to change a lot of what they were doing, starting with defining processes and holding everyone to those processes. We got them all using the labor scheduler in Restaurant 365 appropriately and made sure they understood the forecasting capabilities.
We created a forecasting system and started with the system-generated forecasts, but made the managers responsible for updating it. We created a dashboard in Restaurant 365 that enabled them to look at history and see if they are trailing.
The number one controllable is your hourly expense. In a situation where labor is not optimal (such as going into a $1.50 minimum wage increase and other labor law compliance), there is great pressure to reduce labor. We implemented forecasts, labor schedulers and helped them figure out how to optimize while implementing breaks for the first time.
Managers can take five minutes a day to look at the punch in/out report and see nuances. For example, if an employee came in late and worked late to get the hours, but in reality that shouldn't be done. The company was able to reduce labor by 150 basis points over the course of four months, with minimum wage / hourly wage going up 10%, and became fully compliant where they were not. Cost of goods sold came down close to 400 basis points. The total as of last month was 6700 basis points better than the 12 month average. This was a company that was reasonably well run, but by putting in place some very cut and dry methodology, saw a great improvement." – Scott Gillman, Chairman, Mascott Corporation
"In 2018, we implemented a quarterly bonus system where managers can earn 10-25% of their salary in bonuses, paid out quarterly, by hitting six metrics: sales, food costs, labor costs, liquor costs, direct operating costs, and net operating costs. By incentivizing to watch those areas, we added over a million dollars to the bottom line, even with shelling out over $130,000 in bonuses. This year already has over $200,000 more this year than last year. It was a culture switch; teaching managers how to be financial managers." -- Bruce Nelson, CFO, Nova Hospitality Group
"We implemented a business intelligence tool. It has taken "the gut" out of the mix and we now make decisions and have discussions around data. Our CEO asked for a dashboard where he could see KPIs on one page. In order to do this, we needed to rebuild our database. This strategy has helped us make better decisions on LTO, menu mix and any new project we test. There is
time savings in all of this, making it easy and quick to lay data out. The next phase is restaurant scorecards and predictive analytics." -- Bill Valentas, Vice President of Finance, Freddy's Frozen Custard & Steakburgers
2019 Restaurant Accounting Innovation Council Members
Scott Gillman, Chairman, Mascott Corporation
Melissa Haman, Finance, Broadway Restaurant Group
Steven Song, CFO, Luke's Lobster
Mark Quandt, CFO, Wood Ranch BBQ & Grill
Michael Lubitz, CFO, Wolfgang Puck Fine Dining Worldwide
Christi Hing, CFO, Kona Grill Inc.
Brandon Keith, CFO, World Famous Fare
Bill Valentas, Vice President of Finance, Freddy's Frozen Custard & Steakburgers
Bruce Nelson, CFO, Nova Hospitality Group
John Moody, Co-Founder, Restaurant 365
Abigail Lorden, Vice President, Group Brand Director, Hospitality Technology
Dorothy Creamer, Editor-in-Chief, Hospitality Technology