3 Tips to Maximize F&B Profits and Efficiency
Get great content like this right in your inbox.
Subscribe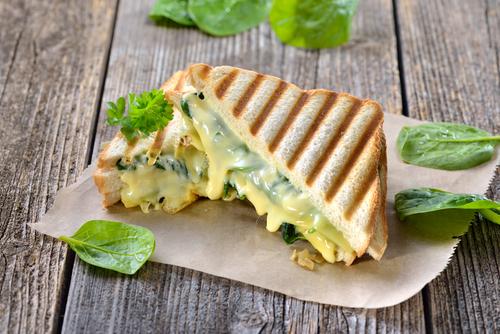 As competition for dining dollars increases in markets across the country, hotels looking to capitalize on this revenue stream must not only consider the development of new and unique concepts, but also identify and implement operational changes that increase profitability. Consider these three ideas to ensure that your food and beverage concepts are delivering.  
Invest in the right equipment
Conduct a cost-benefit analysis when selecting your back-of-house equipment. A $5,000 panini press may sound expensive, but if the press can cut the production time of a less-expensive product in half and produce a superior product, then the investment is well worth it (and will pay for itself over time). Other smart investments include blast chillers and multi-use Rational combi convection ovens that provide quick results without impacting the quality of the food.
From a bar perspective, consider utilizing ergonomic cocktail stations that contribute to an output of 1.5 – 2 bartenders, thus increasing production when compared to bars with older, less efficient stations. Large format ice-making equipment, such as the Hoshizaki and Kold-Draft, can create the trendy cubes that today's consumers expect to see in their cocktails, with the added benefit of a slower dilution rate.  
Develop a functional work space
Once you've got the right equipment, go the extra step to ensure that it is set up to work as efficiently as possible. A functional work space ensures that everything needed to run a successful operation is easily accessible with minimum movements. This extends beyond the kitchen and into the bar, where guests have a front-row seat to the action.
Nurture vendor relationships
Vendors can be a great resource if you create the right relationships and continually nurture them. Not only can these contacts provide the latest technology and product offerings, but they can also speak to what's working (or not working) across the industry.
Take advantage of the latest technology through resources like mobile beverage inventory and ordering, which reduces the time needed to record inventory and place orders. Associates can quickly see costs on a rolling basis, identify missing stock and place or adjust orders as needed.
Dean Wendel is the corporate director of food and beverage for Concord Hospitality. He previously was an executive chef for more than 25 years and has been with Concord for more than nine years. Wendel helps to frame Concord's overall food and beverage strategy for individual and full-service hotels as well as broader corporate initiatives.