04/06/2019
What's Your Sign?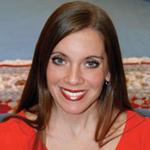 I don't put much stock in horoscopes, but I will claim to be guilty of a few of the often touted traits of the "Twins." As a Gemini, I have a duality that I think has caused me to fail every personality test I've ever taken for a job.
Call me indecisive or contradictory, but more often than not I can legitimately pick divergent directions, so even Myers-Briggs really can't figure me out. Am I an extrovert that thrives in large groups? You bet! Do I prefer to work autonomously? Absolutely! Would I rather use a digital tool to place my order or go to an associate? Wait … I have to choose one? 
While we were prepping this issue for print, HT also produced the 24th annual MURTEC (Multi-Unit Restaurant Technology Conference). During the event, with the theme "Powering the Possible," I was struck by the duality that is inherent in modern hospitality and the technology strategy that must power it. 
In his keynote address, Jason Silva, Emmy-nominated host of Brain Games, called out that "technology is a great amplifier." Hospitality brands are keenly aware of the benefits that digital advancements can bring to customer experience — especially as guests accustomed to an on-demand culture demand customized and instant service options. 
A message that resonated throughout MURTEC was that restaurants acknowledge that allowing technology to take on more tasks does not diminish the need for human touch. Instead, next-gen application of technology is destined to foster more high-touch and high-value interactions. This month's cover subject, Marco Trecroce, CIO of Four Seasons, is acutely aware of this as over the last decade he and his team worked tirelessly to update the company's infrastructure to support a high-tech yet high-touch duality. 
Perhaps it's not just us Geminis that give Myers-Briggs a run for its money …especially as we have more and more options for the type of service we want.