Using Tech to Encourage Feedback Helps Charlestowne Hotels Earn TripAdvisor Awards
Get great content like this right in your inbox.
Subscribe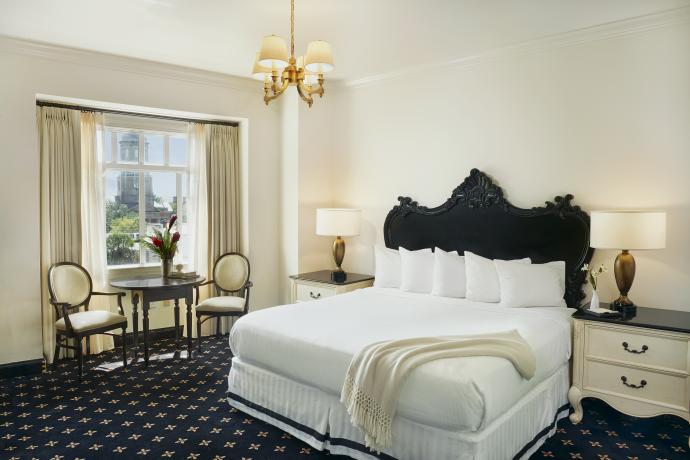 At the end of January, TripAdvisor announced the winners of its Travelers' Choice Awards for US hotels. While a diverse selection of boutique hotels, luxury properties and intimate inns make up the 25 winners, three of the top hotels (including the number one hotel) are managed by Charlestowne Hotels.
One of Charlestowne's key differentiators is the brand's commitment to elevating the guest experience beyond the "traditional." A couple examples of this include utilizing technology that encourages guest feedback in real time and providing complimentary daily amenities beyond morning tea.
To find out more about the "why" behind Charlestowne's success, Hospitality Technology spoke with Chris Harvey, operations manager at Charlestowne Hotels.
Why is it so important for hotels to offer guests an exceptional experience in this day and age?
Delivering creative and memorable experiences while executing at a high customer service level is so important because of the presence of social media and online reviews. Every guest experience has the potential to be shared with thousands of people whether it be positive or negative. We have to treat every guest as if they are going to share a review of our hotel. Being able to consistently execute at a high level and create a positive and unique experience for a guest is the top priority for a hotel operations team.
What does Charlestowne do to elevate the guest experience? What role does technology play?
Each hotel has their own unique way of surprising the guest and differentiating themselves from other hotels in their market. Many have inclusive offerings with the price of the room whether it's breakfast, evening reception, in room snacks. As far as technology goes, many of our properties have streaming devices available for guest on demand, such as Chromecast, Apple TV, even Amazon Fire Sticks, allowing them to access their streaming accounts. Many of our hotels have stepped up their internet bandwidth in the last few years to accommodate the rise in devices coming into the hotel.
Why is encouraging positive guest feedback important? How does Charlestowne hotels do this?
Encouraging guest feedback of any kind is extremely important so the hotels can truly understand what is having a positive impact or what may be causing challenges. We encourage positive feedback through our guest surveys. When we get a survey back that rates the stay well and provides positive commentary, we know that guest is more likely to share that experience on a review site. We will reach out to the guest to thank them for the positive feedback and ask them to share on TripAdvisor. Our goal is to respond to every guest review with a personal note to address feedback and also ask them to share online. For independent boutique properties it's so important to share the reviews as they do not have the brand support behind them. We give guests the opportunity to provide feedback during their stay through WiFi page logins. However, we are currently exploring SMS messaging platforms that would give the guest the opportunity to voice concerns while they are still in house which could allow us to potentially turn that experience into a positive one.
How does positive online feedback directly impact future bookings?
Many of our luxury properties command rates north of $400 per night during peak season. That poses a risk for a guest who has never stayed at the property before. If we are able to reduce their worries by showing positive guest feedback at the hotel, it allows us to command the higher ADR.
What are some tips that you would give to other hoteliers who are looking to improve the guest experience at their hotel?
Engage with your regular and repeat guest. Ask those guests for honest feedback about what they enjoy and what they would like to see change. Look for trends in reviews that point out shortfalls; if you see it consistently you know it needs to be addressed. Engage with the front of line staff consistently on what they are hearing and seeing and then encourage and empower the line level team members to give feedback and share with the management team regarding what guests are saying.