Upserve POS, formerly Breadcrumb, Is Now Available on Android
Get great content like this right in your inbox.
Subscribe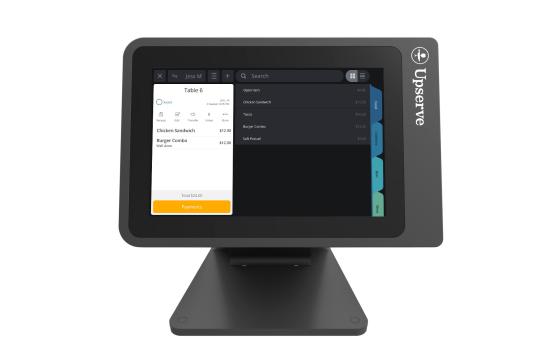 Upserve, a full-service restaurant management platform, released its newest point-of-sale: Upserve POS for Android and on hardware built specifically for the restaurant industry. These new sleek, durable Android terminals have built-in EMV payment functionality and can be hardwired to add additional internet reliability. Upserve offers a customized restaurant POS app on both Android and iOS which gives customers the flexibility to choose which system works best for their restaurant.
Upserve POS, formerly known as Breadcrumb, is an intuitive, cloud-based POS built specifically for restaurants, and it's part of the Upserve Platform: an end-to-end management system that combines Upserve POS data with payment processing, and delivers insights to improve guest experiences, raise productivity, and increase profits. Upserve POS is the industry leader when it comes to easy-to-use, reliable restaurant management solutions.
This new addition to the Upserve POS product line empowers customers with more flexibility and reliability:
•             On the new Upserve POS for Android, payments are built into the terminal, so there's no need to purchase additional EMV hardware
•             New terminals can be hard-wired using an ethernet cable, maintaining connectivity
•             New terminals use industrial-grade Android Elo hardware built for the fast-paced restaurant environment