Unemployment Rates, Minimum Wage Talks Bolster Ideas of More Kiosks at Casino
Get great content like this right in your inbox.
Subscribe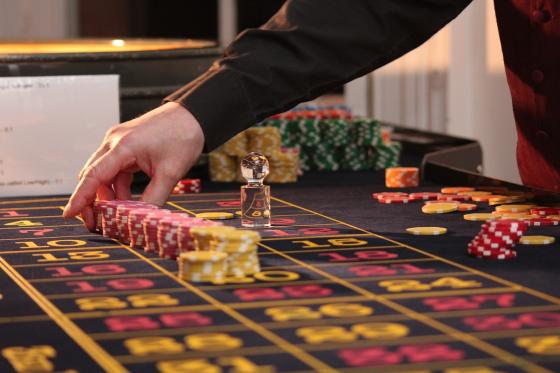 During its third-quarter 2018 conference call on Nov. 7, Full House Resorts' Director, President and CEO Daniel Lee spoke about how unemployment rates and minimum wage increases led directly to some of their casino's use of kiosk technology.
In November 2016, Amendment 70 was passed by the citizens of Colorado amending the state constitution to raise the minimum wage in Colorado from $8.31 to $12.00 per hour over the course of four years. The minimum wage increased from $9.30 per hour to $10.20 per hour starting Jan. 1, 2018 and will continue to increase in 0.90 cent increments every year until the year 2020 when minimum wage will reach $12.00.
In addition to the minimum wage increases, unemployment in Colorado Springs is currently less than three percent. This has resulted in the casino having trouble finding and hiring employees.
"I think you're starting to see wage pressure everywhere," Lee said. "And I think the minimum wage is a political topic, but the low unemployment rate makes the increase in the minimum wage almost superfluous. … As wage rates go up, you obviously look for ways to become more efficient with the payroll and we're looking at a lot of that stuff."
Lee expanded on what he meant by becoming "more efficient" by mentioning kiosk technology. Not only would the kiosks help customers by offering a convenience factor, it also would mean that the casino wouldn't have to hire as many staff – a problem during an economic time with low unemployment.
Lee went on to discuss how these kiosk-type technologies are making their way into consumers' lives everywhere they go. In particular, he mentioned airport restaurants where individuals order from a tablet, pay, and wait for their food to be delivered to them.
"It's actually better than the normal restaurant experience," Lee noted. "I'm not sure we have a food and beverage outlet that fits that. But as we develop new places, we will certainly look to implement stuff like that, because that saves you a lot of payroll. And you'll notice Starbucks, McDonalds are going that way. You can order it on your app before you even get there."
Lee also called attention to the 3,000-room Monte Carlo Casino by MGM which recently renovated its front desk area. According to Lee, "they have almost no front desk." Instead, the casino offers guests dozens of kiosks which can check-in a guest in a few minutes using their driver's license and credit card. Next door to the Monte Carlo is the Bellagio, also a 3,000-room casino. But it continues to have a front desk staffed with clerks. According to Lee, he would rather check-in on a Friday night at the Monte Carlo with its "25" kiosks rather than wait in line at the Bellagio with its 10 desk clerks.
"So there are ways to use technology to actually provide better customer service with fewer employees," Lee adds. "And I think ultimately the wage pressure is going to move our whole economy that direction and I think that's a good thing."