Starbucks to Tap Tech for 'Bean to Cup' Traceability Program
Get great content like this right in your inbox.
Subscribe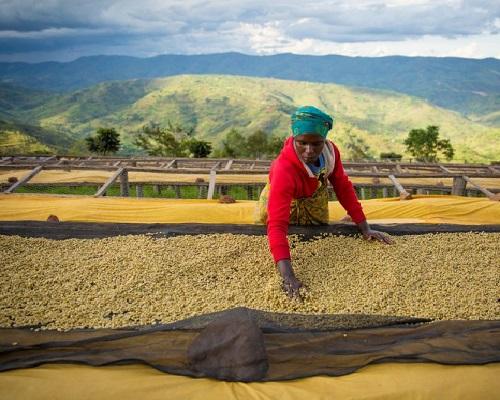 Starbucks said it will begin a pilot program with select farmers in Colombia, Costa Rica and Rwanda to track coffee from "bean to cup," sharing real-time information along the journey of its coffee beans.
"Over the next two years, we will look to demonstrate how technology and innovative data platforms can give coffee farmers even more financial empowerment," said CEO Kevin Johnson. "We'll leverage an open-source approach to share what we learn with the rest of the world."
Traceability technology could have profound implications for connecting coffee drinkers to the farmers who grow it, said Arthur Karuletwa, director of traceability at the Seattle-based coffee company.
"This could be a seismic change in an industry that hasn't had much innovation in the way coffee moves across borders and oceans," he said. "At the same time, I've met farmers who have very little by way of possessions, but they have a mobile phone. Digital has become the economic engine of this century, and traceability preserves the most valuable assets we have as human beings – our identity."
In 2015, Starbucks announced it had reached the milestone of 99% ethically sourced coffee. Since its beginning, Starbucks has known the names of the farmers within its supply chain, including the more than 380,000 farms it worked with last year alone, Karuletwa said. The ability to incorporate technology into this process means the potential to connect directly with tens of thousands of sustainable coffee farmers, and the possibility of financial inclusion for these farmers, he said.
Empowering Coffee Farmers
With its technology pilot program, Starbucks hopes to develop and demonstrate over the next two years how technology and innovative data platforms can give coffee farmers even more financial independence and confidence. Conservation International will measure the impact of traceability to understand the benefits farmers will receive from this technology. True to their open-source philosophy, Starbucks plans to share this system and what it learns openly.
"Many years ago, our controls and transactions were all done by paper, and today we are even talking about blockchain technology," said Ronald Peters, executive director of the Costa Rican Coffee Institute (ICAFE). "This shows us that, more than being at the front of every technological advancement, having the information and being flexible and adaptable are important." 
Blockchain Benefits
Starbucks is among many operators exploring the benefits of block chain technology. At the upcoming MURTEC in Las Vegas, Jim Melvin, CEO, Intelligent Transactions, leads a not-to-be-missed session on how restaurants should be considering using blockchain in loyalty programs, supply chain and security as a part of a technology sitrategy. Restaurants will learn what they should know about the potential for blockchain in the hospitality industry supply chain and how to prepare.  More information about the leading restaurant technology conference, MURTEC, is available here.