Starbucks Expands Delivery in U.S.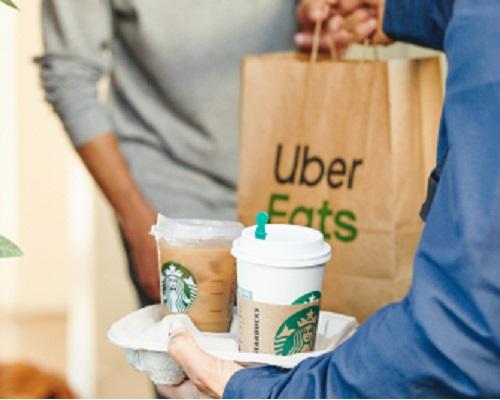 Starbucks Coffee Co. is expanding its Starbucks Delivers pilot to an additional six cities across the United States.
The expansion, in partnership with Uber Eats, is now available in San Francisco, the first of six new markets to offer the service to customers. In the coming weeks delivery will expand to  select stores in Boston, Chicago, Los Angeles, New York and Washington, D.C. In total, Starbucks Delivers will be available in seven U.S. cities this spring.
The U.S. expansion of Starbucks Delivers follows success of the test in Miami that began in fall of 2018. The test, also powered by Uber Eats, saw strong demand, including repeat business throughout the day and positive feedback from customers.
"We know we have untapped customer demand for Starbucks Delivers in the U.S. and starting today, we're expanding our best-in-class experience to our customers both in and out of our stores," said Roz Brewer, group president and chief operating officer. "We're building on key learnings from past delivery pilots and by integrating our ordering technology directly with Uber Eats, we've unlocked the ability to bring Starbucks to customers for those times when they're not able to come to us."
This expansion coincides with the kickoff of a new pilot, due to begin later this month, which will see London chosen as the first European city to trial Starbucks Delivers, powered by Uber Eats.
Starbucks U.S. expansion joins delivery initiatives in China, Japan, India, Hong Kong, Singapore, Indonesia, Vietnam, Mexico, Colombia and Chile, tapping into global $95 billion online food delivery market and is projected to grow by more than 11 percent annually through 2023. Starbucks now offers delivery service in 11 of the company's global markets and expects to trial delivery pilots in other countries this year.