Snap Kitchen Slashes Nightly Inventory By 30 Minutes
Get great content like this right in your inbox.
Subscribe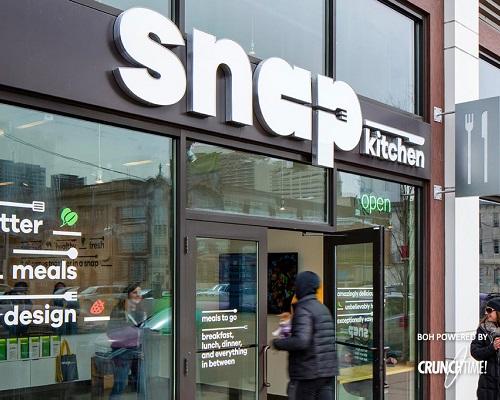 CrunchTime! Information Systems Inc., announced Snap Kitchen, a fast-growing provider of healthy meal kits, has achieved new levels of labor, production and inventory efficiencies at its kitchen commissaries and retail food locations since implementing the CrunchTime platform with mobile applications. Snap Kitchen has experienced a 30-minute reduction in its nightly inventory count, increased recipe production accuracy, and reduced food waste across all operations.  
Snap Kitchen operates 35 retail locations in Austin, Dallas, Houston, and in Philadelphia, as well as two commissary kitchens, one each in Dallas and Philadelphia. Its ready-made meals can be ordered on-demand from the company website and picked up at a retail location 10 minutes later.  Delivery options also are available to customers who order a week's worth of meals at a time.
Snap Kitchen has deployed the CrunchTime platform, including its suite of native mobile apps at both commissaries and all retail locations to help manage their food prep, recipes, and to tackle their inventory challenges.  Using CrunchTime's inventory management system, Snap Kitchen slashed kitchen commissary costs by seeing real-time restaurant demand, consumption, and production requirements enabling them to better manage pre-made meal distribution and invoicing for each location, while reducing waste across the enterprise.
"The field loves the CrunchTime apps because they are intuitive, easy to use, and the training goes quickly," said Matt Shestko, project manager for digital operations at Snap Kitchen. "Their Counter mobile inventory app, in particular, has been a big timesaver and improved accuracy for Snap Kitchen as it replaced a manual, paper-based inventory counting procedure that then had to be re-entered into the master inventory application."
Since implementing the CrunchTime restaurant operations platform, Snap Kitchen has realized the following benefits:
Download the customer story: "Real-Time Inventory Management Helps Snap Kitchen Serve Delicious, Healthy Food."